Major League Baseball Moving All-Star Game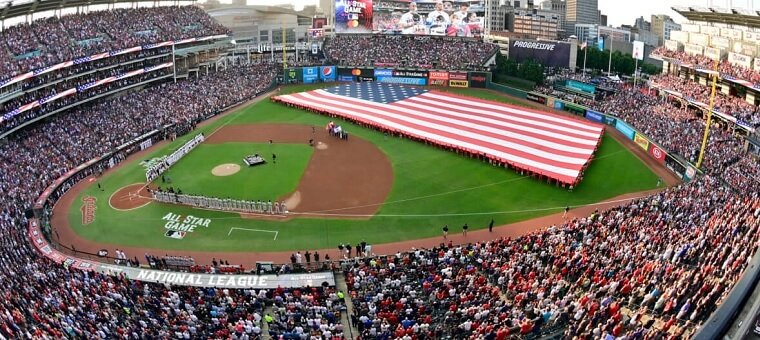 Major League Baseball announced that it is removing the 2021 All-Star Game from Atlanta in response to a new voting law passed in the state.
Commissioner Rob Manfred made the announcement late last week, and it was met with mixed responses.
The 2021 MLB Draft was also set to take place in Atlanta this year, and that event has also been moved. The draft is a new addition to the traditional All-Star Game weekend festivities.
The new voting law in Georgia requires voter identification before a voter is allowed to receive a ballot, a law that is common in a majority of states. Civil rights groups in Georgia believe that this law will limit the vote for minority groups and feel targeted by the legislation.

21+. T&C Apply
21+. T&C Apply
The bill was introduced in response to some questions about the legitimacy of the 2020 Presidential Election results and was signed into law by Governor Brian Kemp. Several professional athletes spoke out against the bill, and Major League Baseball took a strong stance by removing the game.
The Players Alliance was one of the most outspoken supporters of this decision from Major League Baseball. This group is made up of more than 100 current and former players that seek to make changes in African American communities.
President Joe Biden also issued a statement expressing his support for Major League Baseball and this decision. Former President Donald Trump took the other stance, blasting MLB and urging fans to boycott the league.
Players from around Major League Baseball expressed their support for this decision both in the media and through their social media accounts.
The Atlanta Braves franchise made a statement expressing its frustration and disappointment in the decision by Manfred. All-Star Game patches worn on the Braves jerseys for the 2021 season have now been covered up.
This decision also has significant financial ramifications for the city and the entertainment and hospitality industries in particular. City leaders in Atlanta believe that losing the All-Star Game will cost the city close to $130 million.
Los Angeles Not an Option
Manfred stated that the league was close to an agreement with another host city but did not give any indication as to which city that would be. Many speculate that Colorado and Coors Field would be a potential option, but an announcement is expected shortly.
It has been confirmed that Los Angeles will not be chosen as the 2021 host, as Dodgers Stadium is set to host the 2022 midsummer classic. MLB did not want to move that game up a year as it wants to move forward with the original plan.
Major League Baseball is set to honor Hank Aaron during this All-Star Game, and moving it away from Atlanta will take away some of that honor. With that in mind, Milwaukee could also be a potential replacement, but it's unclear which direction the league wants to go.
The 2020 All-Star Game was canceled due to COVID-19, but the league is planning on a normal game and festivities taking place in July.
For more legal casino and sports betting news across the US, follow us on twitter @Gamble_usa for the latest news and offers.
Relevant news