Mobile Gambling Set to Grow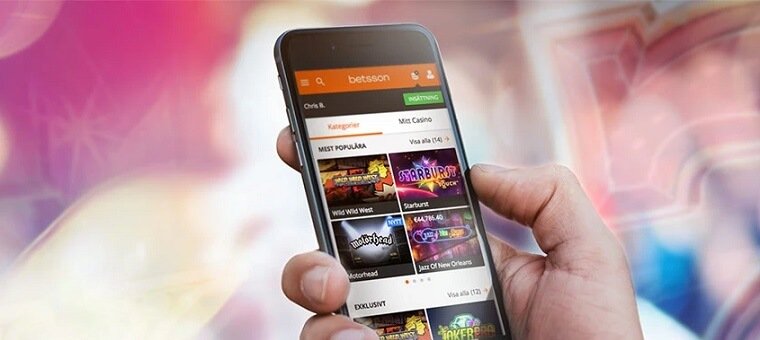 Mobile gambling looks set for more continued growth as casino and sportsbook apps continue to flourish
It was once the case that most people would only gamble via a PC or Mac device. However, smartphones and tablets have become the most prominent tools for online bettors today. Mobile devices allow players to watch sports, play poker, and enjoy other casino games on the move. Most sites now offer a dedicated betting app, which means the user experience is excellent. It may come as no surprise, then, to discover that mobile gaming is set to grow even more shortly.
Background of Mobile Gambling
Until cell phones became mainstream in the mid-2000s, people could only bet online by using their PC or Mac. When it became common for someone to own a cell phone, it gave players another option. However, as the gaming experience wasn't great on a mobile, most still preferred to use their desktop or laptop.

21+. T&C Apply
21+. T&C Apply
Large casino sites and operators back then still offered sportsbooks offered BlackBerry apps. These were still in their infancy and did not generate much traffic.
The moment everything changed for mobile gambling was in 2007. Apple launched its first iPhone, and this revolutionized the mobile gambling industry. Suddenly, customers had access to a smartphone, which provided a user-friendly experience without outstanding graphics and features. Within a few years of its launch, the iPhone passed BlackBerry's sales. As we stand today, Android and iOS (Apple) devices make up nearly 100% of the mobile gambling market.
Smartphones Lead to Increased Mobile Gambling
The majority of people now choose to gamble through their Android, iPhone, or iPad rather than a traditional desktop computer. This trend looks set to continue to grow. Recently released data suggests that the number of smartphone users will surpass $3.8 billion by 2021. New Jersey seems to be leading the race in the number of real money casino apps available.
Other data released by Newzoo reveals gamblers comprised 76% ($69.9 billion) of the $92.1 billion spent on gambling apps in 2018. The company predicts that this figure will increase to $106.4 billion by 2021.
Another reason mobile gambling will go from strength to strength is that operators are now focusing much more on their mobile offerings. With the majority of players now betting through their smartphones and tablets, gambling companies know that a fully compatible mobile site is crucial. This doesn't mean they will abandon PC and Mac users, but they are aware that the future growth potential lies in mobile gaming.
Furthermore, online casinos, poker games, and sportsbooks have adapted for the mobile world seamlessly. The graphics and navigation capabilities for smartphone and tablet users are outstanding. When you visit an online casino, you will be able to play online slot games without any fuss. Most casinos even have a form of poker called 'snap poker,' which is specifically aimed at mobile players. It is a fast-paced game, meaning you don't need to wait for hands to be dealt with and can just swipe across your screen for the next hand. Games like this further highlight how much attention online casinos are paying to their mobile sites.
It remains to be seen if $106 billion will be wagered through mobile gambling sites by the end of 2021. One thing that we can be sure of is that no matter what the figure will be by the end of next year, it will continue to grow.
Why not follow us on Twitter @Gamble_usa for more legal sports betting news across the US.
Relevant news