New legislation could pave the way for more Sportsbooks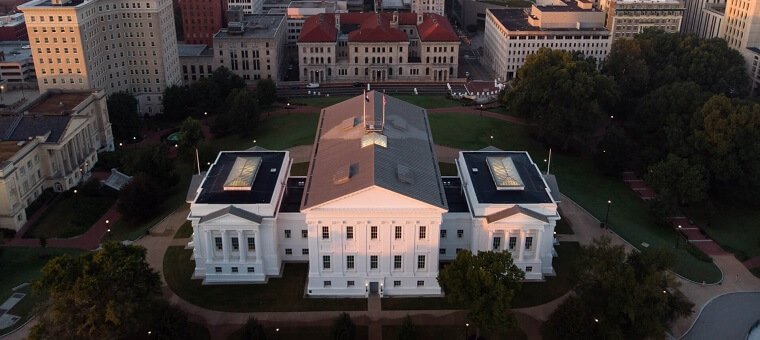 New legislation paves way for new operators to launch in Virginia.
Legislation in Virginia's House and Senate will allow for more sportsbook operator licenses to be made available in the state. Additionally, if the legislation is signed by Gov. Ralph Northam, betting on the Olympics would also be permitted. If the legislation faces no further action and gets approved, it will go into effect in Virginia on July 1. Last week, both Virginia's House and the Senate held a conference over language in the House bill. This language was added to promote more minority participation in the licensing process. Senate and House leaders now need to sign the legislation and send it to the governor.
The new legislation separates casino licenses from mobile sportsbooks' operator licenses. Casino licenses fall under the same category by Virginia Lottery Board interpretation currently. Up to 12 operator licenses were approved in the legislation that went into effect in July 2020.


21+. T&C Apply
21+. T&C Apply
Del. Mark Sickles, who sponsored the House bill and its earlier incarnation, which opened the door for mobile sports betting, said initially it was "supposed to be a technical bill." He added, "things we thought originally in passage were interpreted differently by the Virginia Lottery."  The Old Dominion State has approved five casinos. Four operators are preparing to submit applications for their planned properties in Norfolk, Portsmouth, Danville, and Bristol.
The fifth venture in Richmond is awaiting approval from residents via a referendum in November. The city has received numerous proposals from operators in February and will choose one in June. There have been five sportsbook operators that have received approval to launch their platforms in Virginia so far.
FanDuel First to go Live in Virginia
The FanDuel online sportsbook launched in Virginia on January 21. It was followed by BetMGM, BetRivers, Caesars Virginia, and DraftKings. It has been reported that 25 applications were submitted by sportsbook operators in October for the 12 sports betting licenses. Virginia Lottery Board deputy director Gina Smith confirmed the numbers last month. Sickles commented on this by saying, "the net effect is to have 19 (licenses) instead of 12.
Sickles stated that VA sportsbooks are not "the most lucrative compared to casinos, but it is a new source of revenue." The first chance we will get to discover how well mobile sports betting in Virginia has performed will be with the revenue report's release; however, we are still waiting for this.
Sickles has revealed that Lottery Board executive director Kevin Hall informed him that March's report would be more telling regarding actual revenue because operators can currently offset costs for marketing. The new bill would also permit people to wager on the Olympics, which is presently classified under youth sports in the legislation and is illegal to bet on.
Be sure to check back for more sports betting and casino news across the US. Follow us over on Twitter @Gamble_usa for the latest news, operator offers, and promos.
Relevant news