Brooklyn Nets Hire Hall of Famer Nash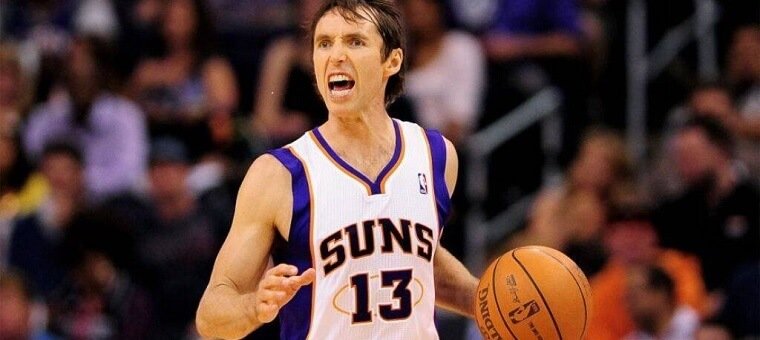 The Brooklyn Nets announced that they have hired Steve Nash as their new head basketball coach on Thursday.
The Hall of Fame point guard has signed a four-year contract to take over the head coaching duties.
Nash had been recruited by other teams to take a head coaching position in recent years, but he has stayed away from the game since retirement. Owner Joe Tsai and general manager Sean Marks have spent the last few weeks recruiting Nash, and they were finally able to get a firm commitment.
Kenny Atkinson was fired by the Nets after a disappointing 2019-20 season, and Jacque Vaughn took over the job in an interim role in August. Some believed that Vaughn would eventually have the interim tag removed, but that was not the case.


21+. T&C Apply
21+. T&C Apply
Brooklyn announced that they will be keeping Vaughn as assistant head coach, and he will be the highest-paid assistant coach in the NBA. Nash will be expected to rely on Vaughn, especially in the early part of next season.
Nash, 46, does not have any prior coaching experience, and he was chosen over several former NBA head coaches. The Hall of Famer was praised for his tremendous leadership skills during his playing career, and Brooklyn believes that it will carry over to the head coaching role.
Nash does bring a strong relationship with Kevin Durant that was formed when the new head coach was then working in an advisory role with the Golden State Warriors. Durant has yet to play a game for Brooklyn but is expected to be at 100 percent entering next season.
Brooklyn was able to make the playoffs this season, but it entered the restart without at least six of its top players. Both Durant and Kyrie Irving were out with injuries, which gave the Nets little to no hope of advancing.
Nash is a two-time NBA MVP, and he was teammates with Marks on the Phoenix Suns. Several teams have tried to convince Nash to take over a head coaching or general manager position since retirement.
Several Openings Still Remain
With the Nets' hiring of Nash, there are still four coaching positions that remain open around the league. This number could continue to climb in the coming weeks as more teams get eliminated from postseason play.
The Chicago Bulls, Indiana Pacers, Philadelphia 76ers, and New Orleans Pelicans are all looking for new head coaches heading into the 2020-21 regular season. Several of these openings aren't expected to be filled until after the 2020 Playoffs end.
The Pacers moved on from McMillan after the Pacers were swept in the first round by the Miami Heat. Indiana is expected to pursue Mike D'Antoni from the Houston Rockets.
Zion Williamson and the Pelicans are also looking for a new leader, and several current assistant coaches are expected to be in play for that job.
The Bulls and 76ers are rumored to be targeting the same pool of candidates, including Clippers assistant coach Tyronn Lue.
Follow us on Twitter @Gamble_usa to stay up to date on the latest legal casino and sports betting news across the US.
Relevant news