Nets Sportsbook Promo Codes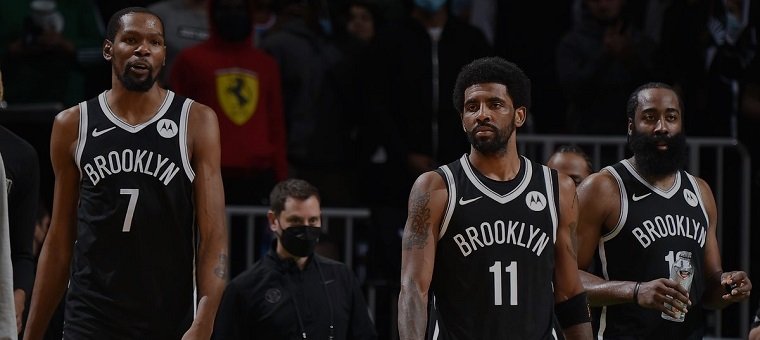 Before a significant breakthrough in April, New York legislators had been trying to reach an agreement on online legal sports betting for the last three years. These attempts began even before the Supreme Court struck down the 1992 federal ban on sports betting outside Nevada. Currently, in-person sports betting is legal in New York due to an act passed in 2013 and a regulatory framework created in 2019 for brick-and-mortar sportsbooks.
However, the path to online legal sports betting in the Empire State was rocky until 2021, when former Gov. Andrew Cuomo signed a budget agreement that included details to introduce mobile sports betting.
The legislation effectively guarantees that mobile betting will come to New York at some point in the future. Additionally, it dictates that the New York Gaming Commission is in charge of all mobile betting operations.
Many top betting operators are waiting with bated breath to be able to launch their online platforms in New York. Everybody knows how passionate New Yorkers are about most things, and their local sports teams are no different. Although we can't say with certainty which online wagering websites will apply for and gain New York sports betting licenses, a lot of them are already set up with casino or racetrack partners in the state. It seems likely that they will then progress to online sports betting and offer some odds and promos on local teams like the Brooklyn Nets.
The Brooklyn Nets are known worldwide and are one of the most famous names in the NBA (National Basketball Association). They are a member of the Eastern Conference and play their home games at the Barclays Center. They are not the only team from New York in the NBA; they share that honor with the New York Knicks.
The Nets were founded in 1967 and initially played in New Jersey. However, after 35 years of playing in New Jersey, the team moved back to the state of New York. The team also changed its name to Brooklyn and began staging home games in the Barclays Center from the 2012-2013 season. The franchise has a storied history but still boasts an avid fanbase.
Although those fans can't bet online on their favorite in New York yet (that should change soon), they can visit neighboring New Jersey and legally wager from there. With this in mind, we have listed some of the best offers available at New Jersey sportsbooks below. Sportsbooks regularly run Nets promo bets and offers and as more are released through the season, we will update accordingly. For now, if you want a sportsbook promo code for betting on the Nets, then check out:
The best Nets Sports Betting Promo Codes:
There are no promo codes required to claim the above offers. Once your account has been registered and verified, you can redeem the bonus and start betting on the Nets. Betting on the Nets has always been a hugely popular betting market. Thanks to innovative features like cash out and in-game wagering, it's only going to get more popular.
Relevant news