Nevada Back On Top As Legal Sports Betting Sets New Record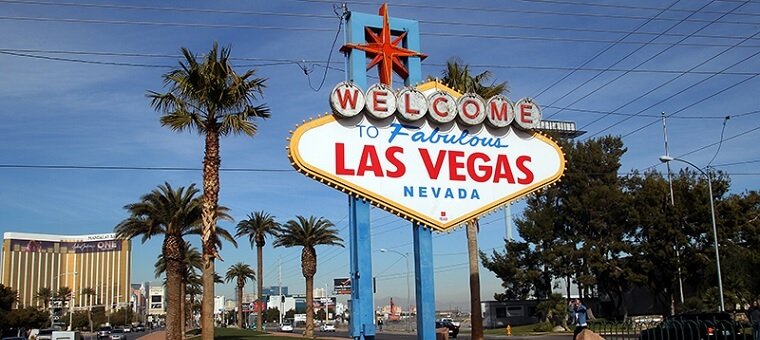 Americans legally wagered a record amount of money on sports in September, with Nevada providing the lion's share.
According to the American Gaming Association, the monthly handle, or total amount wagered, reached nearly $1.4 billion last month.
Of that total, 40% of all wagers originated in Nevada, with the retail and online sportsbooks in the Silver State taking $546.3 million in handle – around 40% of the national total and the third-largest handle in its history.
New Jersey Sportsbooks came in a clear second with $445.6 million, meaning the two largest markets in the country combined for nearly $1 billion in sports betting handle.
Nevada also beat New Jersey in terms of revenue, holding on to $52.1 million in winnings ($37.9m in NJ).
Nevada regains its crown
The results follow a trio of summer months when New Jersey reigned supreme in terms of handle, coinciding with an absence of any football.
There are several popular MLB teams in the Northeast, but the state's larger population and its proximity to the relatively untapped markets in New York and Pennsylvania would have helped more.
Some industry analysts estimate as much as a quarter of the NJ handle is generated by out of state residents.
And then there is the issue of registration to consider.
New Jersey bettors have access to a fully mobile betting market which allows for remote registration, whereas those in the Silver State have to first register at a brick-and-mortar property.
Football is king in Nevada
Considering all that, Nevada's September dominance is all the more notable and you don't have to look far for the reason – the start of the NFL season.
Sportsbooks in the state took $377.5 million in football handle during the month and the majority of that came from professional football.
Just how much more they would have taken without the hindrance of in-person registration can only be guessed at. But what we can say with some certainty is that the books' mobile products have limited growth potential as a result.
No stopping wave of legalization
The Supreme Court's decision to repeal PASPA in May 2018 paved the way for states outside of Nevada to offer legal sports betting, and so far 13 have implemented this in some form.
Indiana became the latest state to launch its own regulated sports betting market in September, with online/mobile beginning a month later, and handle hit $35 million in the first full month.
A further six states – Illinois, Maine, Montana, New Hampshire, North Carolina and Tennessee – have either fully legalized and are working towards a launch or have passed bills that are awaiting final approval from lawmakers.
This new wave of legalization combined with the 13 existing markets, led by Nevada and New Jersey, should ensure record monthly handle figures for the considerable future.

Get Up To $500 In Bet Credits
New customers only. Make a qualifying deposit (min $10), place bets to deposit value, once they are settled, matched amoun...
Relevant news