Nevada Sports Betting Handle In May Shows Sign Of Recovery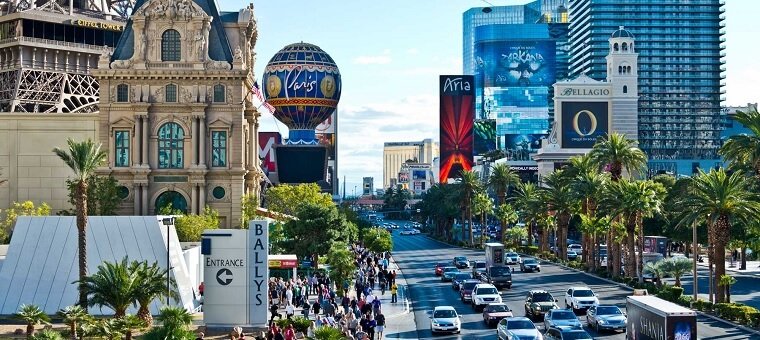 Nevada sports betting handle bounces back in May following a disappointing few months.
Nevada's gaming industry showed positive signs that it is recovering from the harsh effects of the Coronavirus pandemic by posting a total gaming win of $1.23 billion in May, an increase of 18.3% over April. However, the May figures were somewhat difficult to track due to the calendar. May contained five full weekends, with the last one being the three-day Memorial Day holiday.
Many people took to the streets of Las Vegas as fun-seekers showed how keen they are to see a return to 'normal,' which was reflected in the gaming revenue figures. For the past few months, pandemic restrictions have been gradually eased in Nevada and particularly in Vegas. All drinking, gaming, dining, and retail businesses returned to 100% capacity on June 1. However, seeing partying tourists enjoying themselves was a clearer indication that things are starting to return to normal.

21+. T&C Apply
21+. T&C Apply
Regarding sports betting, Nevada saw an increase in the handle to $477.2 million in May, a jump of 4.1% over April ($458.21 million).
May Decline is Standard in Industry
Multiple other jurisdictions that have reported their numbers for May so far were average or slightly down compared to the previous month. New Jersey was a notable exception for sports betting, with the Garden State posting a 9% increase to $814.2 million in May.
In general, sports wagering experiences a lull in May ahead of the NFL and college football seasons starting in the fall, in addition to college basketball's March Madness tournament finishing in April.
Nevada's sports betting revenue in May was $27.08 million, down slightly, 0.6% from April ($27.24 million). Additionally, the hold was approximately 5.7%.
Mobile Betting Accounts for 62% of the total in Nevada
One of the stark contrasts between Nevada and New Jersey was the mobile handle was substantially lower in Nevada as a percentage of the total handle. For May, Nevada's online betting accounted for 62.4% of the total handle. In New Jersey, over 90% of May's total sports betting handle was via mobile betting, which is consistent in the state.
There is a couple of reasons for the big difference. One is that New Jersey allows for online registration for sports betting, while Nevada requires people to register in-person at casinos. It is widely accepted that in-person registration leads to lower online betting numbers.
Additionally, it is also clear that in-casino retail sportsbooks are attractive to tourists on the Vegas strip. Also, retail books are convenient for local regulars as there are lots of casinos located along the strip. In New Jersey, retail sportsbooks are mainly found in Atlantic City, and at the state's race tracks, so it is more convenient for customers there to wager online.
Be sure to check back for more sports betting and casino news across the US. Follow us over on Twitter @Gamble_usa for the latest news, operator offers, and promos.
Relevant news