Nevada Posts Biggest Month Ever For Betting Handle
Categories:
News
|
Published by:
Alex W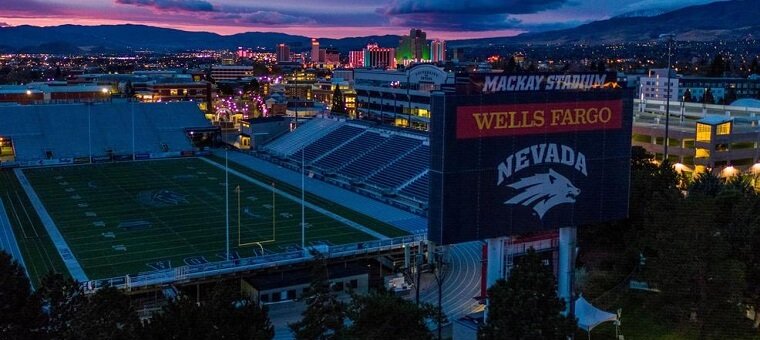 Nevada sports betting handle reached a new high in November, eclipsing the $600 million mark for the first time.
Figures released by the Nevada Gaming Control Board show that the state's sportsbooks combined for a record monthly handle figure of $614.1 million, up from October's $546.3 million.
November's handle figure represented a 5.7% year-on-year rise and was 2.9% higher than the previous record of $596.7 million set in March 2019.
Nevada's November betting revenue came in at $31 million, a 14.3% year-on-year rise, albeit that was a big drop from October's revenue figure of $52.1 million.
That nearly $6.2 million worth of winning tickets were cashed in by baseball bettors following the World Series was a contributing factor behind that drop.
Football still king
While baseball accounted for negative revenue, football remained hugely profitable for the Silver State's sportsbooks, with revenue from the sport shooting up nearly 22% year-on-year to $22.5 million.
Football bettors plunked down a total of $384.6 million in bets, representing a hold of 5.9% and 62.6% of the total sports betting handle for November.
Basketball was the next most popular sport, generating a total of $166.6 million in wagers and a revenue figure of $8.1 million (4.89% hold).
Comparisons with New Jersey
Nevada's closest competitor in terms of sports betting is New Jersey, which set its own record handle of $562.7 million in November.
That's significant as the two states have now combined for more than $1 billion in handle for two straight months, having surpassed that milestone for the first time in October.
But while Nevada has generated more handle for the last three months, coinciding with the start of the football season, it's New Jersey that holds a significant edge when it comes to mobile betting.
Around 86.5% of all wagers in the Garden State in November were placed via the internet and simply because there are no restrictions, unlike in Nevada where bettors have to first register at a brick-and-mortar casino.
Pennsylvania market ramping-up fast
The two states will continue to duke it out over the next few months for the country's sports betting crown, but Pennsylvania's surging mobile sports betting market could see it take top spot eventually.
The Keystone State's November handle of $316.5 million was a single-month record and, like its neighbor, the vast majority of that was placed online. All the more impressive when you consider that the nascent market is barely six months old.
Nevada casino revenue down
The latest figures were not such good news for the state's casinos, which saw an overall revenue drop from October to November of more than $84 million, down to $937.5 million.
Those casinos on the Las Vegas strip reported a 3.1% revenue fall to just below $518 million.
The biggest monthly decline in revenue was for Baccarat – down 22.7% to $75.5 million – while slot machine revenue fell by a more modest 2.9% to $616.7 million. Roulette and craps both saw gains but not enough to mask the decline.
On the other hand, the state's poker tables saw a double-digit revenue rise for the second straight month, bringing in just below $10.7 million in November, a year-on year-increase of 18.1%.
Come follow us over on Twitter @Gamble_USA for even more legal gambling news across the states.
Relevant news