New Hopes for Sports Betting in Texas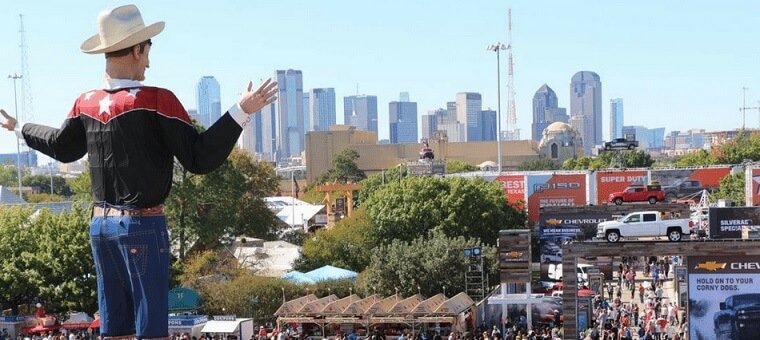 New Year brings in a new hope for legal sports betting in Texas
Sports betting has never really got off the ground in Texas. However, as 2021 begins, there is fresh optimism that with renewed attempts to bring legal casino gaming to the state, the door could then be opened for sports betting. Logic dictates that if you legalize commercial casinos, sports betting is the next step. The three big states, Florida, California, and Texas have yet to introduce a legal sports betting industry. If one of them changed that, it would be massive for the industry across the country, which is already generating than $3 billion in monthly handle.
Several other states have already legalized online casino gaming, including Pennsylvania, New Jersey, Delaware, and most recently, West Virginia and Michigan. It had been hoped that MI online casinos would be live by the end of 2020 but several delays have put a halt on the launch. The pandemic has caused states to look at other avenues to generate tax and legalizing online casinos is one way that is being heavily backed.

21+. T&C Apply
21+. T&C Apply
A Push in Texas
The person behind this latest push behind Texas sports betting and casino gaming is Sheldon Adelson. Adelson is a Las Vegas casino magnate and Republican Party donor. It is being reported that he will accelerate his efforts to legalize casino gaming in the Lone Star State when the legislative session resumes this month.
The Las Vegas Sands, a lobbyist for Adelson's most famous property, confirmed at a conference in December that Texas is a priority for Adelson's company. This may be because they are looking to detach themselves from Las Vegas casinos.
The lobbyist, Andy Abboud, stated that they see Texas as "one of the top potential markets in the entire world." He also expanded by saying Texas has enormous potential, saying the state is "the biggest plum still waiting to be out there" when it comes to gaming. The introduction of sports betting and casino gaming would see new jobs and new tax revenues created in Texas, which have been hit hard by the Coronavirus pandemic.
Will it be Legalized in Texas?
To get an idea of if sports betting may be legalized in Texas, you could look at developments in states close by, such as Arkansas and Louisiana. A legal sports betting industry already exists in Arkansas, and voters approved it in Louisiana in November. Sports betting could launch in Bayou State this year.
If Texas lawmakers still aren't open to legal sports betting, Adelson may be able to persuade them. Attempts to pass the legislature in Texas didn't get anywhere in 2019. There are two tribal casinos in the Lone Star State in addition to lottery, bingo, and Daily Fantasy Sports options.
Do you want to stay up to date on the latest legal sports betting news across the US? Then come and follow us over on Twitter @Gamble_usa.
Relevant news