New Jersey Sports Betting Apps Score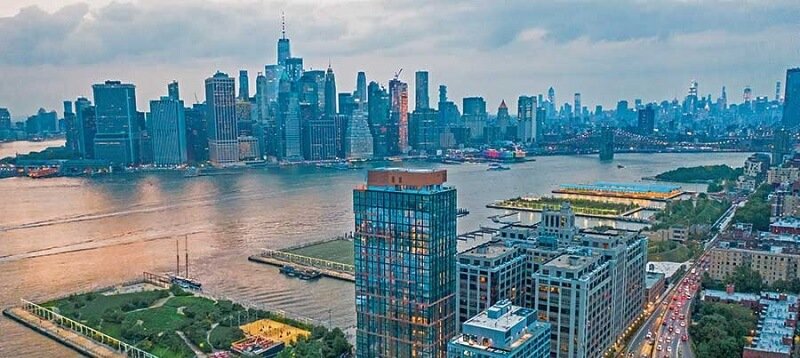 In a little over a year since the first legal sports bets were placed in New Jersey, the Garden State has established itself as the leading sports betting market in the country.
That's due in no small part to the failings of New York lawmakers to expand existing sports betting provisions to include mobile wagering in 2019. As a result, a high number of New Yorkers are crossing over to New Jersey to place their bets
One such resident and DFS sports enthusiast, Lou Cangiano, has described his near-daily bicycle trip from his home in Harlem across the George Washington Bridge to the border of Fort Lee, NJ, where he whips out his smart phone and activates his app for DraftKings.
The in-built GPS on his phone identifies him as being physically located in the Garden State, allowing him to place wagers.
Then, he says, "I turn right back" and cycle the 35 minutes home. "It's not the most ideal situation [but] the minute you cross over to New Jersey, the app works."
Of course, he does have the option of visiting any of the upstate New York casinos that have opened retail sportsbooks. However, the Resorts World Catskills, which recently as the closest retail sportsbook to New York City, is about 60 miles to the north. Some bike ride.
That casino's retail operation relies on the duo of IGT and Betgenius for its software, while it also has a deal with bet365 for online sports betting – when that eventually happens.
FanDuel and Draftkings cashing in
In the meantime, crossing the Hudson River to use NJ sports betting apps, which are led by industry heavyweights FanDuel and DraftKings, remains the most convenient option for most NJ residents.
Get Up To $100 In Bet Credits
Open Account Offer
Up to $100 in Bet Credits for new customers at bet365.
Make a qualifying deposit (min $10), place bets to deposit value, once they are settled, matched amount in Bet Credits available to use. Bet Credits risk excluded from returns. T&Cs apply
That helps explain why the FanDuel Sportsbook at the Meadowlands Racetrack has quickly become one of the top-grossing retail sportsbooks in the U.S. – it's located less than a half-hour drive from Manhattan and right beside MetLife Stadium, home to the NFL's New York Jets and New York Giants.
In fact, a representative from FanDuel Sportsbook indicated that approximately 25% of its NJ customers are New York residents.
The more NY drags its feet, the more NJ benefits
As we mentioned earlier, the far from ideal situation in New York is down to lawmakers failing to get a comprehensive sports betting bill passed that included mobile.
In fact, the best the state legislative could manage in 2019 was to commission a study on mobile sports betting. Four companies submitted bids to run the study before the August 12th deadline – yet regulators are yet to announce the winner over a month later.
The study was due to begin on September 1st and due to the delay in choosing the bid, it will make things tough for the chosen company to hit the December 31st deadline for the final report. In which case, any results are likely to be published in the first quarter of 2020.
Sen. Joseph Addabbo Jr., chair of the NY Senate Racing, Gaming and Wagering Committee, is hoping this study will give lawmakers a reason to act on the issue. In his mind, it can be "the foundation to make good decisions, credible decisions, positive decisions in regards to gaming [in New York]."
However, based on New York's track record of dithering on this issue and other gaming-related matters, New Jersey will continue to reap the rewards of its more enlightened approach to sports betting for a good while yet.
We'll leave the last word to a disgruntled New York gambling-industry source: "Everything is f**ked up here in New York. New Jersey acted a week after the Supreme Court ruling. It was a government that had its act together."
Relevant news