Kansas looking to join the mobile sports betting market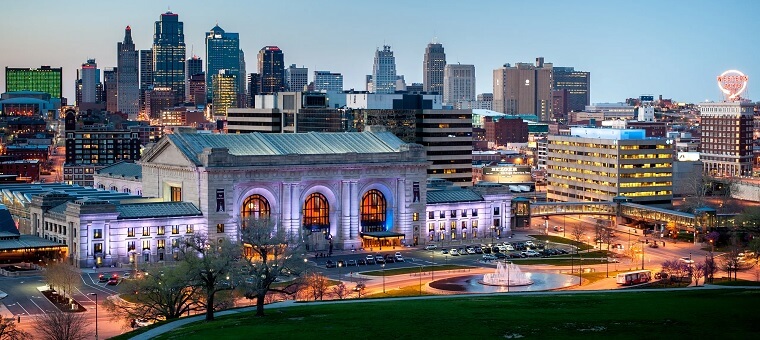 Kansas to Consider Mobile Sports Betting Bill
Kansas could be the next state to legalize mobile sports wagering if a bill introduced this week at the statehouse in Topeka gains approval. If House Bill 2740 is passed, betting would be permitted on professional and collegiate sports, motorsports, and other authorized events. Sports wagering would remain banned for any event where a majority of participants are under age 18.
A hearing on Bill HB2740 is scheduled for Tuesday in the House Federal and State Affairs Committee.

Long Road to Legal Wagering
As is the case with any bill, the fine print could change during the legislative process.
Legislation required approval in the 40-member Senate and the 125-member state House of Representatives before moving to Democratic Gov. Laura Kelly for her consideration.
The legislative session is due to end on May 20.
Bill allows Prop Bets with 12 Betting Skins possible
Single-game bets, parlays, teasers, and over/under wagers would all be allowed if the bill gets approved in its current form. Additionally, HB2740 also would permit exchange betting, in-game wagers, moneyline bets, straight bets, pools, and proposition bets.
Interactive betting would take place per the Kansas expanded lottery act. Each gaming property would be restricted to three interactive sports wagering platforms, referred to in the industry as "skins."
The Kansas Gaming and Racing Commission, located in Topeka, regulates four casinos in the state. These casinos include the Hollywood Casino at Kansas Speedway in Kansas City, the Boot Hill Casino, and Resort in Dodge City, the Kansas Crossing Casino and Hotel in Pittsburg, and the Kansas Star Casino in Mulvane.
Neighboring states have legal Sports Betting options
Recently, legislation to legalize sports wagering has appeared in two states that border Kansas; Oklahoma and Missouri. Sports wagering is already legal in Colorado and is also legal but not yet operational in another state close to Kansas, Nebraska.
Mobile sports wagering kicked off in another nearby state, Arkansas, earlier this month when Southland Casino in West Memphis introduced its online Betly Sportsbook. The Betly sportsbook app is also available for Android users, with an iPhone betting app due to launch soon.
The other two casinos in Arkansas, Oaklawn and Saracen are expected to launch mobile betting apps soon. In-person wagering is already permitted inside the three Arkansas casinos.
Relevant news