NFL Announces Hall of Fame Class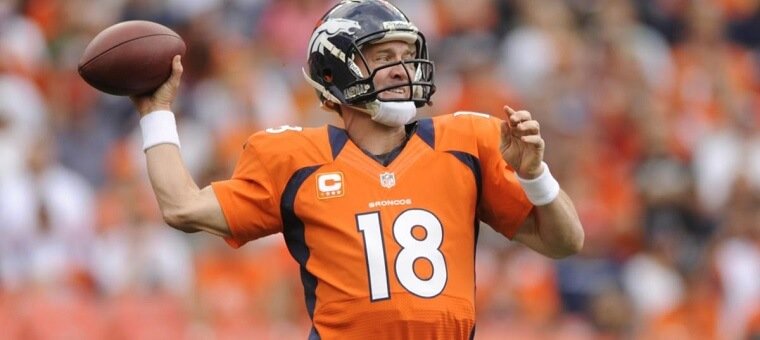 The 2021 National Football League Hall of Fame class was revealed on Saturday night, and eight new members will be inducted later this year.
The 2021 class was highlighted by Calvin Johnson, Peyton Manning, and Charles Woodson, who were all elected in their first year on the ballot.
This is the first time in the last four years that three former players have been selected in their first year on the ballot. The Hall of Fame's Board of Selectors made their picks on Jan. 9 during a virtual meeting, but the results were finally revealed on Saturday.
Former Buccaneers and Broncos defensive back John Lynch was also selected for the 2021 class, and this is the eighth year that he has been a finalist. Former Pittsburgh Steelers guard Alan Faneca was also selected and will be enshrined later this year.

21+. T&C Apply
21+. T&C Apply
There is a new coach category in place this year, and Tom Flores will be the first man bound for Canton, Ohio, under that distinction. Flores spent time coaching the Raiders and the Seattle Seahawks during his Hall of Fame career.
Drew Pearson, wide receiver for the Dallas Cowboys, was selected as a Hall of Fame senior inductee member. Bill Nunn will be enshrined posthumously as a contributor for his role with the Pittsburgh Steelers organization.
Manning led both the Indianapolis Colts and the Denver Broncos to Super Bowl titles and remains one of the top quarterbacks in NFL history. When he retired following the 2015 season, he held several NFL records and still holds the NFL record for single-season touchdown passes with 55.
Woodson was a nine-time Pro Bowler during his 18 seasons and had 65 interceptions for his career. At age 38, Woodson had 113 tackles for the Oakland Raiders, and he is considered one of the best secondary players of his era.
Johnson retired from the NFL after the 2015 season and wrapped up an impressive nine-year playing career with the Lions. He had five 1,200-yard receiving seasons and scored 84 touchdowns during his run in Detroit.
Two Classes Honored Later This Year
The 2020 Hall of Fame Weekend in Canton was canceled due to the COVID-19 pandemic, which will create a large event this year. The 2020 and 2021 classes will both be enshrined during the same weekend, from Aug. 5-9.
Last year, the league was also planning to honor the centennial class of Hall of Famers as the league was celebrating its 100th year. That class will also be honored later this August, and it is expected to be a large celebration.
The 2020 Hall of Fame class was highlighted by Isaac Bruce, Edgerrin James, and Troy Polamalu. Steve Atwater and Steve Hutchinson were also selected as a part of the 2020 class.
The Centennial class is made up of 15 individuals that include players, coaches, and league executives. Former head coaches Bill Cowher and Jimmy Johnson will be inducted in August as a part of the Centennial class.
Be sure to check back for more sports betting and casino news across the US. Follow us over on Twitter @Gamble_usa for the latest news, operator offers, and promos.
Relevant news