NFL teams dealing with more COVID-19 issues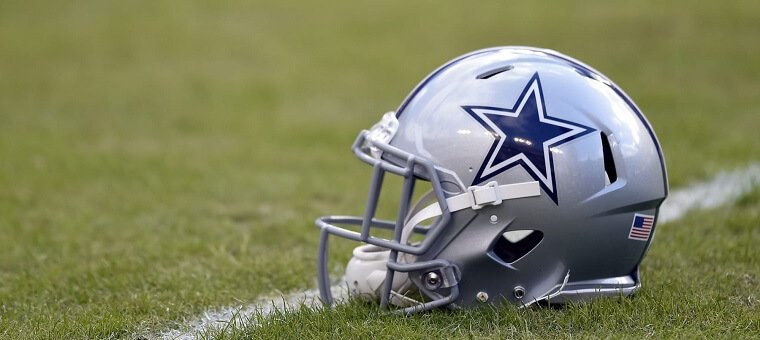 The 2020 NFL season was filled with turmoil related to the ongoing COVID-19 pandemic, and the league was hoping that the 2021 season would go smoother.
That appears that this won't be the case as the league is dealing with is in advance of the season opener on Thursday night.
Dallas Cowboys offensive guard Zack Martin has tested for COVID-19, and he won't be on the field when his team takes on the Tampa Bay Buccaneers. Martin is vaccinated against COVID-19, but league protocols won't allow him to be cleared in time for the game.
Vaccinated players that test positive for COVID-19 are eligible to return to action in just five days as long as they remain asymptomatic and continue to produce negative test results. Any player that is not vaccinated against COVID-19 will be forced to sit out a minimum of 10 days before returning to the field.


21+. T&C Apply
21+. T&C Apply
Martin is a six-time Pro Bowl performer at offensive guard, and this is a position of need for the Cowboys. Tampa Bay has one of the best defensive lines in the NFL, and this is going to make protecting Dak Prescott a real issue.
There are now three Dallas players on the reserve/COVID-19 list, including backup lineman Brandon Knight. Receiver Noah Brown was already on the list prior to this announcement about Martin, and it's unclear when he will be activated.
The Cowboys have already had nine different players land on the COVID-19 list during the preseason, and that is more than they had all of last year. Dallas has been hit hard by injuries and illnesses over the last few years, and losing Martin for Week 1 is a massive blow.
Crowder Out For Jets
The New York Jets are another team that could be without a key player when they take the field to begin the 2021 season. New York will be in Carolina to take on the Panthers, and they might be without wide receiver Jamison Crowder.
Crowder reportedly tested positive for COVID-19 last Friday, and the team has not yet commented on his vaccination status. If he is vaccinated against the virus, then he has a chance to suit up, but it will depend on his overall health.
One good piece of news for the Jets is that it was determined that Crowder was an isolated case, and there weren't any players placed in quarantine due to being a close contact. The league continues to take aggressive steps to help with contact tracing, and one positive test has the ability to wipe out an entire position group.
Tannehill Back For Titans
The Tennessee Titans have been dealing with COVID-19 throughout Training Camp and the preseason, but things could be turning around for this franchise. Quarterback Ryan Tannehill has been activated from the reserve/COVID-19 list, and he will be back at practice on Monday.
The Titans are one of the betting favorites to win the AFC this season, and they need Tannehill to lead the way. Tennessee hosts the Arizona Cardinals in Week 1 to kick off the 2021 season.
Want to stay up to date on the latest legal sports betting news across the US? Then come and follow us over on Twitter @Gamble_usa.
Relevant news