NFL to allow sports betting lounges in 2020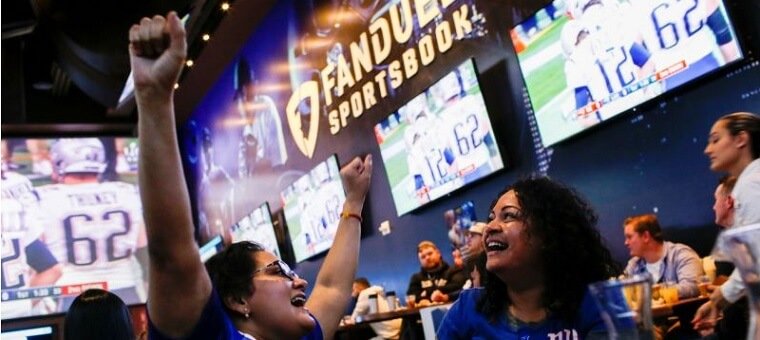 In a dramatic change of approach from previously being against gambling, the National Football League (NFL) will allow teams to sign with casino and sportsbook sponsors and build out betting lounges inside their stadiums.
Under the new policy, teams can designate official sportsbook sponsors and display signage in stadiums with some restrictions. More than half NFL teams will have state legalization in their home markets next year.
It marks a big shift in the regulations, as the NFL has notoriously been against forms of gambling in the past, worried about the integrity of the game. As recently as 2015, it shut down a fantasy football convention in Las Vegas headlined by quarterback Tony Romo for its loose connection to gambling; in 2016, as the other major leagues inked official league partnerships with daily fantasy sports sites DraftKings or FanDuel, the NFL allowed its teams to make team-level deals but did not enter any league-wide deal until 2019.
Retail sportsbooks are still prohibited at NFL stadiums, and it still won't be possible for any physical betting with no windows. However, stadiums in jurisdictions with legal sports gambling may offer betting lounges, showcasing mobile betting options, with signage and monitors showing odds and bets. NFL's chief strategy and growth officer, Chris Halpin, told ESPN: "We're allowing betting lounges. Similar to daily fantasy lounges today, in an adult, discreet area, there will be a betting setup, but we're not going to have betting windows. We're more and more excited about how sports betting is developing, and we're now doing more in the space. We're very positive about how it's developing."
How will the betting lounges work?
Only teams with legal sports betting in their state, which currently stands at 14 but is expected to grow, will be able to sign these sponsorship's, and only with casinos or sportsbooks that are licensed in the state. Casino sponsors of teams will be allowed to use the official team logos in their advertising and marketing. So, theoretically, a casino in Indiana could advertise itself as "the official sportsbook sponsor of the Indianapolis Colts."
In terms of how the lounges will physically look, there will be no betting windows or any bet taking. However, the sponsors can also use such lounges to sign up customers. The lounges will be confined to the area of stadiums known as the upper bowl. Essentially, these will be spaces used specifically for mobile betting on smartphones.
Gillette Stadium (home to the New England Patriots), AT&T Stadium (Dallas Cowboys), and Arrowhead Stadium (Kansas City Chiefs) all have designated DraftKings fantasy sports lounges already, and the new betting lounges would look basically the same; what's new is the ability for teams to have official sportsbook sponsors.
What Could the Future Hold?
Following this news, it does feel as though there is a warmer feeling towards gambling from the NFL, and this could potentially be the start of more involvement with the betting industry. The NFL's official casino partner is Caesars, and its official daily fantasy sports partner is DraftKings, but teams are still free to make their own team-specific local casino deals, and many have. But as legalization grows, the league is allowing team sportsbook sponsorship's since, as Halpin points out, "More than half our teams will have state legalization in their home markets next year."
Of course, Las Vegas is at the epicentre of this shift in strategy. The city will host the NFL draft in April, always a very glamorous and brash affair which will no doubt remain the same this year. But the backdrop of a city widely known for gambling being the host of such a major event in the NFL calendar is a significant one. Of course, once the season kicks off, an NFL team will call Las Vegas home. Perhaps this is the sign of more things to come.
Follow us over on Twitter @Gamble_usa for more legal sports betting news across the US.
Relevant news