2023 NFL Week 4 Odds, Best Bets & Predictions for Key Games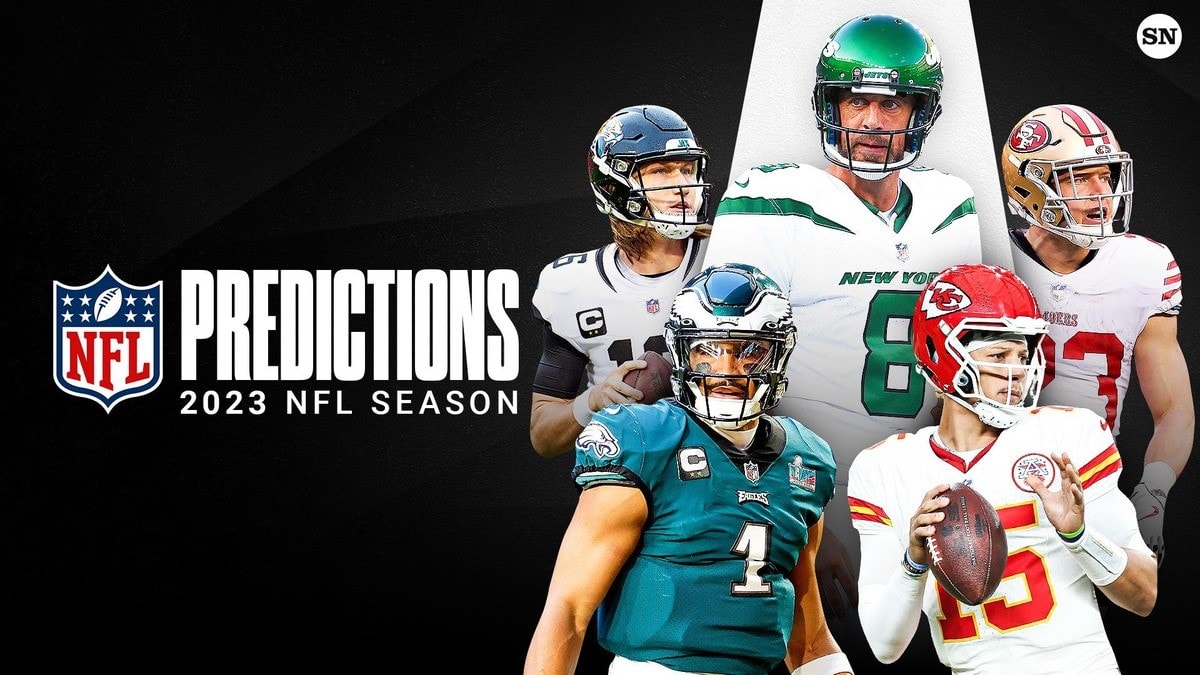 The theme of week 3 in the NFL was shocks. Perhaps the biggest upset of all was the Cardinals, who many expect to be the worst team in football this season, beating the Cowboys, who many have tipped to reach the Super Bowl. However there were other notable shocks. The Colts took down Lamar Jackson and the Ravens in Baltimore, while the Texans, with rookie CJ Stroud under center, picked up their first victory of the season in Jacksonville. That's the thing with the NFL, just when you think you've got things figured out, something happens that surprises you.
If you were betting on the underdogs on a parlay last week, you will have made some nice profits along the way. Let's take a look at where the value could be as we head into week 4 of the NFL season.

---
NFL Thursday, September 28
Green Bay Packers

🆚

Detroit Lions
The Packers come into this contest off the back of an impressive comeback victory over the Saints. Heading into the fourth quarter 17-0 down, it looked like Green Bay would lose their home opener for the first time in a long time. However, Jordan Love and the offense found their groove late on to seal a dramatic 18-17 victory. It was an impressive show of resilience from Love, who answered some questions that were being asked at half time. The Packers' NFC North rivals the Detroit Lions head into this TNF contest following a comfortable victory over the previously undefeated Atlanta Falcons. Rookie Jahmyr Gibbs ran for 80 yards while star receiver Amon-Ra St. Brown posted 9 receptions for 102 yards. This promises to be an exciting encounter between two teams who have playoff aspirations.
Bet Type
Wager
Odds
Moneyline
Green Bay Packers to Win
+105
Detroit Lions to Win
-125
Spread
Green Bay Packers (+2)
-112
Detroit Lions (-2)
-108
🔥 Expert Pick:
Detroit Lions to Win
-125
---
NFL Sunday, October 1
Buffalo Bills 🆚 Miami Dolphins
This is arguably the most exciting game of the weekend. It is a divisional game between two teams who put up huge points and are in good form. The Dolphins are currently the best team in the NFL. They embarrassed the Denver Broncos last week, winning 70-20 with Tua Tagovailova throwing for 309 yards and 4 TDs. Electric rookie running back Devon Achane ran for 203 yards and scored 2 TDs while superstar wideout Tyreek Hill posted 157 yards and a TD. These Dolphins are speedy and can beat you on the ground or in the air. The Bills and Josh Allen look much more like themselves after that horror opening night at the Jets. They have found a running game to balance out the attack in James Cook which means Allen doesn't have to use his legs as much. This could be a shootout, and we certainly recommend betting the over!
Bet Type
Wager
Odds
Moneyline
Buffalo Bills to Win
-142
Miami Dolphins to Win
+120
Spread
Buffalo Bills (-2.5)
-118
Miami Dolphins (+2.5)
-102
🔥 Expert Pick:
Miami Dolphins (+2.5)
-102
---
Cleveland Browns

🆚

Baltimore Ravens
These AFC North rivals come into this one in very contrasting moods. The Browns defense excelled last week, holding the Titans to a measly 3 points with QB Deshaun Watson looking much more like the player the Browns were hoping he would be when they gave him a record breaking contract. Despite losing star running back Nick Chubb to injury for the season, the offense looked good with Amari Cooper leading the way. On the other hand, Baltimore lost a shocker at home to the Colts. Despite the efforts of Lamar Jackson (14 carries, 101 yards, 2TDs) the Ravens ended up losing 22-19 to a Gardner Minshew led outfit. Those of a Ravens persuasion will be hoping it was just a blip, there is no doubt they will need to bounce back quickly.
Bet Type
Wager
Odds
Moneyline
Cleveland Browns to Win
-142
Baltimore Ravens to Win
+120
Spread
Cleveland Browns (-2.5)
-115
Baltimore Ravens (+2.5)
-105
🔥 Expert Pick:
Cleveland Browns (-2.5)
-115
---
Dallas Cowboys 🆚 New England Patriots
It was all going swimmingly in Dallas. The Cowboys were 2-0, Micah Parsons was getting MVP shouts leading an elite Defense and Dak and the offense were humming nicely. Many thought they would walk into Arizona and sweep aside the Cardinals. However, in typical Cowboy fashion you should expect the unexpected and they lost in Arizona to suffer their first defeat of the season. They have a chance to bounce back in week 4 at home to a New England team that ground out a gutsy win over the Jets in week 3. Mac Jones threw for 201 yards and while the offensive numbers weren't great, the defense did enough to secure the win.
Bet Type
Wager
Odds
Moneyline
Dallas Cowboys to Win
-305
New England Patriots to Win
+245
Spread
Dallas Cowboys (-7)
-108
New England Patriots (+7)
-112
🔥 Expert Pick:
Dallas Cowboys (-7)
-108
---
NFL Monday, October 2
New York Giants

🆚

Seattle Seahawks
The Giants will come into this NFC contest fresher after playing last Thursday on the road in San Francisco. Not even the most optimistic Giants fans thought they would win in San Fran, the game went according to the script with the Giants on the wrong end of a 30-12 score-line. More worrying for Big Blue is the status of star running back Saquon Barkley, who got injured in that game with his status still up in the air. Seattle has recovered well from their opening day loss to the Rams, recording back to back victories with Geno Smith playing well in tandem with receivers DK Metcalf and Tyler Lockett. Running back Kenneth Walker III had a big game last week against the Panthers, and the Hawks will be looking to run the ball more in this prime time encounter.
Bet Type
Wager
Odds
Moneyline
New York Giants to Win
-122
Seattle Seahawks to Win
+102
Spread
New York Giants (-1.5)
-110
Seattle Seahawks (+1.5)
-110
🔥 Expert Pick:
New York Giants to Win
-122
Relevant news