New Hampshire Signs Sports Betting Contract With DraftKings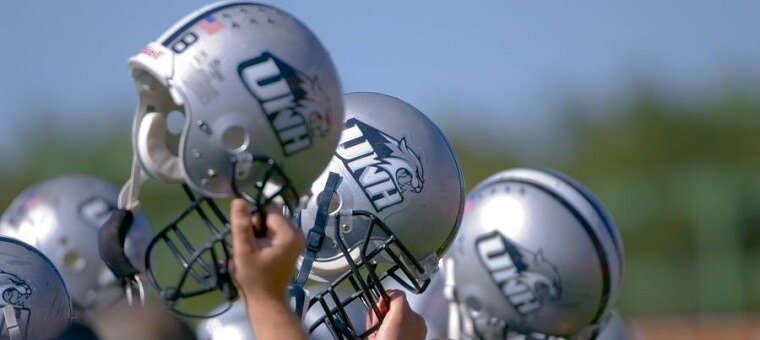 DraftKings has been awarded with an exclusive contract to operate sports betting in New Hampshire.
Coming soon to New Hampshire… https://t.co/5qgba5vF7Y

— DraftKings Sportsbook (@DKSportsbook) 25 November 2019
That outcome was widely predicted last week and following the New Hampshire State Lottery's RFP (request for proposals) process in August, when DraftKings scored best due to offering both the best financial package and quickest time to implementation.
Confirmation of the deal came out of last week's meeting between the state lottery's Executive Council and Governor Chris Sununu, who officially made sports betting legal in the Granite State in July.
In exchange for exclusive mobile and retail sportsbook rights, DraftKings will pay out 50% of its gross revenue to the state in the form of taxation, and through June 30, 2026, when its contract expires.
"We look forward to collaborating further with the New Hampshire Lottery to bring the DraftKings experience to sports fans in the Granite State," DraftKings' co-founder Matt Kalish said. "Our best-in-class mobile sportsbook and several retail locations throughout the state are sure to be a hit with all types of customers as legalized sports betting continues to expand across the country."
Intralot, the state's current lottery provider, was the only other 'winner' following the RFP process as it won the right to add sports betting parlay options.
DraftKings partners with Kambi for New Hampshire sports betting
Sports betting technology provider Kambi has confirmed its intention to sign a new deal with DraftKings to deliver its services in New Hampshire.
Kambi had made its own bid for a sports betting license in the state's RFP process, finishing second to DraftKings in the mobile rankings, but has now said it will work alongside the Boston-based outfit.
The two companies have worked together previously and, in July 2018, signed a deal to operate a sportsbook at Resorts' Atlantic City casino in New Jersey.

"With the DraftKings and Kambi sportsbooks ranking ahead of the competition in the New Hampshire RFP, Kambi is ready to support our partner's entry into the Granite State and we look forward to delivering engaging sports betting experiences to its players," a Kambi spokesperson said.
Sports betting in New Hampshire set for January
DraftKings mobile sportsbook in New Hampshire is expected to be up and running sometime in January 2020, so coinciding with the NFL playoffs and before Super Bowl Sunday.
It's brick-and-mortar sportsbooks will take longer to set up, with estimates suggesting 'late winter or early spring' before the first opening.
The operator doesn't have full autonomy over where to locate its retail sites, with just five cities – Berlin, Claremont, Laconia, Somersworth and Manchester (largest by population) – winning approval after a public vote. A sixth, Franklin, could be approved in the spring.
But retail betting handle is likely to fall well behind that of mobile given that the state's sports betting bill approved statewide mobile wagering and remote registration.
Furthermore, retail sportsbooks in the state are not permitted to offer in-game betting, which is proving increasingly popular in the US, largely due to the prevalence of mobile apps.
A good deal for New Hampshire bettors?
As the only sports betting operator in the state, DraftKings will be under some pressure to deliver a high-quality product.
Given its excellent track record in states like New Jersey and Pennsylvania, bettors can be assured of that, although the lack of competition and high tax rate are causes for concern.
With just two options for sports betting – the other being Intralot – New Hampshire residents will simply have to take what's offered to them, and those operators are going to be working to tight margins, which usually translates to unappealing betting lines.
One of the highest tax rates on sports betting is levied in Pennsylvania, where operators have to hand over 36% of gross revenue, and that hasn't stopped the state's industry thriving.
However, bettors in the Keystone State can take their pick from several operators, offering more innovative options, whereas New Hampshire has just handed a state monopoly to DraftKings
Follow us on Twitter for more legal gambling news and Free Football picks & previews – @Gamble_usa
Relevant news