NHL to investigate Evander Kane following betting allegations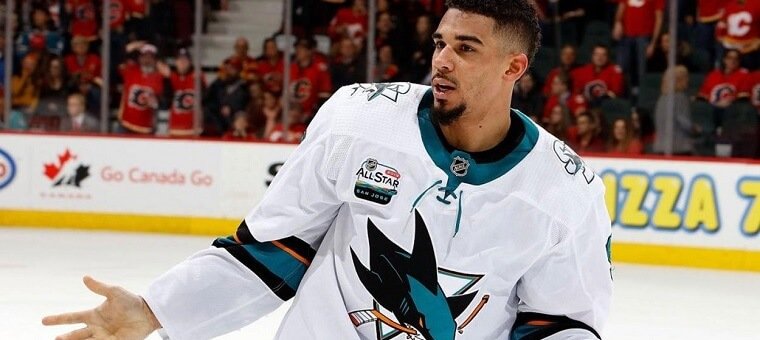 The National Hockey League has announced that it has launched an investigation into Evander Kane and the possibility that he has been gambling on the sport of hockey.
These allegations were posted by Kane's wife, Anna, on her Instagram page on Saturday.
Kane has already come out and denied these accusations and any wrongdoing of this kind. In a statement, Kane said, "I have NEVER gambled/bet on Hockey, NEVER gambled/bet on a Sharks game, NEVER gambled/bet on any of my games and NEVER thrown a hockey game."
Not only did his wife allege that Kane was betting on NHL games, but also that he was betting on games that he was playing in. According to Anna, Kane was intentionally trying to "throw" games in order to make a profit from betting.


21+. T&C Apply
21+. T&C Apply
The NHL didn't waste any time in responding to the allegations, posting on Twitter that a full investigation would be conducted. This is not the first time that Kane has been investigated by the NHL, and his gambling addiction is well-known.
Kane currently plays for the San Jose Sharks, and the team sent out a statement to the Associated Press. A portion of that statement read, "We support a full and transparent investigation into the situation to maintain the integrity of the game and consistency with our team values."
In 2019, Kane was sued by a casino on the Las Vegas Strip after he reportedly didn't pay a $500,000 tab that was racked up by betting on the NBA. His wife also accused Kane of living a lavish lifestyle and blowing all of the money while she had to stay at home.
The NHL has taken a progressive approach to sports betting since it became legal in the US back in 2018, even forming partnerships with operators like Bally's, but there are rules in place forbidding players from gambling in league games. There is no timeline for this investigation to be completed.
Fleury to Play for Chicago
In other hockey news, one of the top goaltenders in the league has announced that he will be suiting up for another year. Marc-Andre Fleury has informed the Chicago Blackhawks that he will be playing during the 2021-22 season after there was some speculation that he would retire.
Chicago recently acquired Fleury in a trade from the Vegas Golden Knights, but it wasn't clear if they were ever going to actually get to see Fleury in action. After discussing the situation over with his family, Fleury announced on Instagram on Sunday that he can't wait to "get to work."
Fleury has been with Vegas since he was taken with the top overall draft pick in that expansion draft. The goaltender had another dominating season in net for Vegas this year, winning the Vezina Trophy as the top goaltender.
Chicago has been suffering through a playoff drought, but they are making some aggressive moves this offseason. Adding Fleury to the mix will be a big help, and Jonathon Toews is also expected to make his return after missing the entire 2020-21 season.
Want to stay up to date on the latest legal sports betting news across the US? Then come and follow us over on Twitter @Gamble_usa.
Relevant news