NJ and PA Report Staggering Growth in Gambling Revenues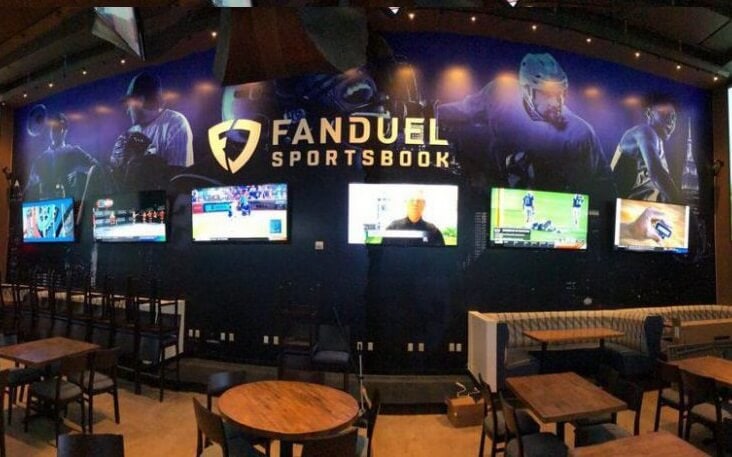 July is traditionally a quiet month for sports betting, yet that has not stopped New Jersey and Pennsylvania reporting record figures for both revenues and handle – with online activity the biggest contributor by far.
In the Garden State, sports betting handle hit $250 million for the first time, while sports betting in Pennsylvania reached almost $60 million in only what is its second full month of offering legal online sports betting.
Here's a summary of the NJ figures as reported by the New Jersey Division of Gaming Enforcement (DGE). Sports betting"s record handle of a quarter of a billion produced revenues of $17.9m, of which $13.9m was produced online. Online sports betting accounted for 84.8% of the total handle and 77.8% of the revenue.
Casino revenue hit $37m, a 55.6% jump year on year, while poker revenue remained steady at almost $1.9m (+2.1%).
Online NJ Sportsbooks
FanDuel and DraftKings continue their lock on the online sports betting market, with their combined handle accounting for almost 80% market share. This income is mainly due to the popularity of online and mobile betting, thanks to the excellent New Jersey betting apps that are available.
FanDuel's July revenue came in at $7.3m, the vast majority of which came from its online sportsbook, while DraftKings pulled in $3.7m.
"New Jersey has become a huge part of our business," said DraftKings co-founder and CEO Jason Robins. "It's almost a third of our revenue at this point" despite the fact that less than 3 percent of the U.S. population lives there."
Legal online sports betting in Pennsylvania is a relatively new phenomenon with July being only the second full month, so record figures will be the norm for several months to come.
Even so the total sports betting handle in the state reached $59.3m for the month, with $38.9m (65.6%) coming from online – expect that percentage to move closer to NJ's 85% once more sportsbooks hit their stride.
July revenue across the board hit $5m.
Online PA Sportsbooks
It's still early days but FanDuel still racked up $3.3m in handle, which is a great start considering their online sportsbook was only operating for the last nine days of July.
Current market leader SugarHouse smashed that with it's total handle coming in at $26.4m, with around $22m of that being wagered online.
SugarHouse owner Rush Street Gaming also owns the River Casino operation, and the latter generated $14.3m, $9.9m of that coming from its online sportsbook.
New Jersey as a model for other sports betting states
The big message from July's figures is the importance of legal online sports betting. Given the relatively small size of the state population-wise, it's clear what can be achieved elsewhere.
The likes of New York, which has sports betting but not online, are missing out big time in terms of revenues. The fact NJ has legalized online casino and poker games as well as sports betting is a big advantage.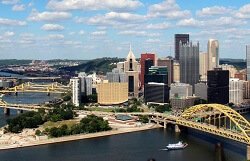 The July figures for casino games, in particular, are telling. Previously flat for months, they have surged since the state legalized sports betting. Clearly, there's a huge potential to cross-sell casino games – and poker to some extent – to sports bettors, via the same website/app.
States that only allow sports betting will have trouble attracting customers away from offshore betting operators that allow for a full range of gambling operations – the illegal betting market is reported to be worth $150 billion a year.
Where next for legal sports betting?
At least eight states have either pending legislation or have passed a law that could legalize sports betting as soon as this year. DraftKings is hoping to launch sportsbooks in four of those states – Iowa, Indiana, West Virginia, and Pennsylvania – before Super Bowl LIII in Atlanta, according to Robins.
He said: "I think somewhere in the five to seven year time frame, you'll see at least two-thirds of the country with live online sports betting."
Relevant news