NJ Sports Betting Handle Nears $1 Billion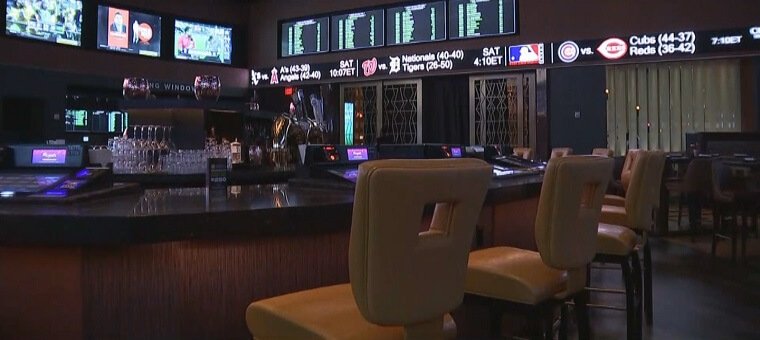 The state of New Jersey has done it again, setting another industry record for monthly sports betting handle.
In December, total handle checked in at $996.3 million, just missing the $1 billion mark.
This is the second straight month that NJ sports betting has gone past the $900 million mark, and it is the only sports betting market to do so. Other states in the US continues to see growth as well, but not at the rate of what is taking place in New Jersey.
Sports betting handle increased by nearly seven percent from November when the total was $931.6 million. The state also saw a growth of close to 80 percent year-over-year.


21+. T&C Apply
21+. T&C Apply
For the entire year, New Jersey saw more than $6 billion in sports betting handle, which was an increase of more than 30% from the 2019 figures. There were some hardships along the way, but the market has completely recovered from the COVID-19 pandemic.
Once again, it was the online portion of the industry that brought in the most wagers, as was the case throughout the entire year. Online betting handle in December came in at $929.3 million, also an industry record.
In December, mobile sports betting made up 93% of all of the wagers, and that total was right around 92% for the entire year. New Jersey continues to have new online sportsbooks enter the market, and that trend will continue into 2021.
Not only did the total handle increase in December, but sports betting revenue bounced back as well. Sports betting revenue in December was $66.4 million, which set a new industry record. That represented an increase of more than 31.3% from November when revenue was down.
Both the handle and revenue are expected to go down to begin 2021, before another surge takes place beginning in March with the NCAA Men's Basketball Tournament. New Jersey is expected to become the first sports betting market to go over the $1 billion mark.
New York Still Looking to Legalize
The state of New York would present a huge threat to the growth of New Jersey sports betting, but that still is retail only at this time. There has been a recent push to legalize online betting, and that would change the sports betting landscape in that part of the country.
Governor Andrew Cuomo has been one of the biggest opponents of legalizing online betting, but he has changed his stance in recent weeks. Now, Cuomo is putting pressure on lawmakers to pass an online sports betting bill but only wants it done a certain way.
Cuomo has maintained that the New York State Lottery would regulate and oversee the online betting industry, which could limit its potential. Delaware has done this successfully, but other states, including Oregon, have struggled with this method.
There is hope that online sports betting will launch in New York at some point in 2021, but there is still plenty of work to be done. In the meantime, New Jersey will continue to put up record-setting numbers in pursuit of the $1 billion mark.
Follow us over on Twitter @Gamble_usa for the latest legal casino and sports betting news across the US.
Relevant news