NJ Sports Betting Handle Goes Past $4.5 Billion In 2019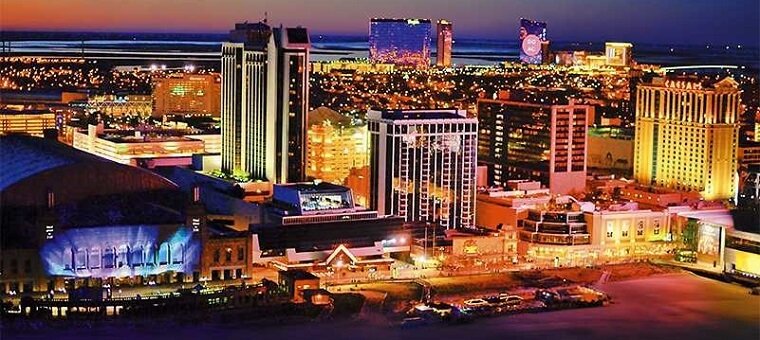 New Jersey's sports betting industry had a monster 2019 – the state's first full year with legal and regulated sports betting.
Figures released by the Division of Gaming Enforcement show that the state's licensed online and land-based sports betting operators handled a record total of $4.58 billion in wagers, which was more than triple what was achieved in 2018.
A remarkable 84% of those dollars were bet digitally.
Furthermore operators more than tripled their annual revenue from the previous year, combining for an eye-popping $299.4 million in revenue in 2019.
Of that, $244.5 million (83.7%) was generated via the internet, a significant rise on 2018's digital share of 65%, although it's worth noting that the state's regulated industry only launched in June of that year.
Football attracted the most bets of any sport in 2019 at $939.3 million, with basketball a close second at $934.9 million. Parlays totaled $879.5 million, while baseball attracted $698.4 million in wagers.
Taxes on revenue won by sportsbooks over the course of the year delivered over $36.5 million to state and local governments.
Going out with a bang
After recording a record monthly sports betting handle figure of $562.7 million in November, the Garden State closed out the year with another strong month.
December's handle figure came in at $557.8 million, a bit shy of the previous month, with digital's share of that at $488.9 million (87.6%).
It's worth reiterating here that nearly nine out of every 10 bets in the state last month were placed via sports betting sites or NJ Sportsbook apps.
Sportsbook operators in the state made $29.4 million last month, another slight decrease from November's $32.9 million but up 41.4% from the same month in the previous year.
New Jersey also released its online casino figures for last month and they show a handle figure of $287.3 million, an 11% year-on-year increase compared to December 2018.
Last month's revenue figure from online casino and poker hit a record $43.9 million, which was a 70% annual rise. Revenue for the whole of 2019 reached $482.6 million – compared to $298.7 million in 2018.
Which operators fared best?
Of the close on $300 million in sports betting revenue made by New Jersey operators last year, almost half was earned by FanDuel through its Meadowlands Racetrack license.
The New York City-based daily fantasy sports provider turned sportsbook operator posted $14.5 million in December revenue, nudging its 2019 total to $149.9 million.
DraftKings finished the year in runner-up spot having posted $9.3 million for the final month of the year through its Resorts Digital license, with its annual figure rising to $79.6 million.
Monmouth Park, whose sportsbook is operated by William Hill, ranked third in 2019 with $25.9 million.
Golden Nugget remained top of the pile in December 2019 for online casino, making a total of $17.2 in gross gaming revenue, followed by Resorts Digital's $11.9 million.
Top three states combine for $10 billion in wagers
New Jersey became the second state after Delaware to join Nevada in launching sports betting following the Supreme Court's May 2018 decision to repeal a federal ban.
The first legal sports bets were placed in June of that year and the nascent industry has since grown at a dizzying pace, even transcending that of Nevada for three consecutive months over the summer of 2019.
The Silver State took back its crown at the start of the football season and its final numbers for 2019, due in a couple of weeks time, are expected to show around $5.3 billion in total sports bets based on date from previous years.
When you add in Pennsylvania's 2019 sports betting handle of $1.49 billion, the top three states in terms of sports betting will have generated more than $10 billion in bets in 2019.
Give us a follow over on Twitter @Gamble_usa for more legal USA gambling news.
Relevant news