North Carolina Governor Approves Sports Betting Bill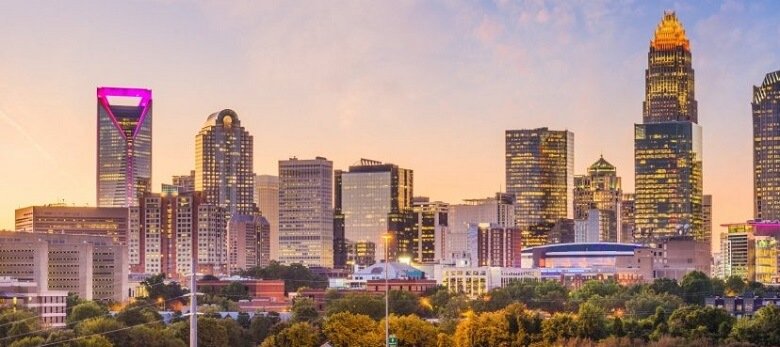 Roy Cooper, the governor of North Carolina, has given his approval for a sports betting study bill – helping the state move one step closer to legal online sports wagering at authorized venues.
In truth, though, the Democrat had little option to sign the bill as a veto would have been overridden by Republicans, who currently control both the Senate and the House.
The story so far in North Carolina?
Two tribal-owned casinos – Harrah's Cherokee Valley River Casino and Harrah's Cherokee Casino Resort – were given the green light to open retail only sportsbooks in July, after Gov. Cooper signed off on Senate Bill 154.
Harrah's has since confirmed that both its properties will each launch a sportsbook named 'The Book', with plans to launch by "late fall", giving them time to construct the books inside the casinos, as well as hire and train staff.
Harrah's Cherokee is not the easiest place to access, being three hours from Charlotte and close to 90 minutes from a regional airport. Its sister property is also in a rural location, across the mountain from the Cherokee in the small town of Murphy.
Deck is stacked against online betting
The July bill did not, however, include provisions for online and mobile betting, which was no real surprise given the state has traditionally taken an anti-gambling stance.
North Carolina is certainly not known to move quickly when it comes to gambling, with state laws banning everything except for what is specifically authorized.
It took lawmakers years before deciding to participate in a state lottery and it wasn't until 2012 that the state authorized it's two casinos to host live poker games and tournaments. Even now, the hosting of a social poker game at home could land you in jail.
But the recent move to authorize retail sportsbooks was an indication that perceptions are changing on that front, and the announcement of a sports betting study bill is a major step forward.
What does the bill entail?
The new bill will hire a third party contractor to conduct studies on the effects that further gambling outlets would have on the state and its residents. The study is expected to look into all forms of sports betting, from brick and mortar casinos to internet and mobile options to determine the impact of gambling on the economy.
The Gambling Commission's structure will also be analyzed to see if it can handle further gambling options based on current regulations. The study is not expected to be completed until April 2020, when its findings will be passed on to the state legislature.
Legislative sessions typically cease in July, meaning lawmakers will only have three months to come up with a bill and sign it into law. So the best case scenario for any changes to occur to state gambling laws would be late 2020 and more realistically 2021.
The future is mobile betting
By handing a monopoly to the two tribal casinos and limiting wagering to those retail locations, North Carolina lawmakers are missing out on potential revenue. Whilst legal sports betting is now taking place in 13 states, only those with mobile sportsbooks, such as New Jersey are realizing the full potential of its industry.
Of the early-adopting states and outside of Nevada, which enjoyed a state monopoly on sports betting for decades, New Jersey provides the best lessons.
Here, more than 80% of all sports betting is conducted digitally – either via computers or smart phones – and is bolstered by visitors from neighboring states. In New York, retail sports betting is now taking place at seven upstate venues, but mobile sportsbooks just across the border still represent a more attractive option for downstate residents.
So any moves to approve the expansion of gambling in North Carolina to include online/mobile betting has to be seen a good thing. But we're not holding our breath as it is ways away.
Relevant news