Sports Betting in North Carolina takes a step forward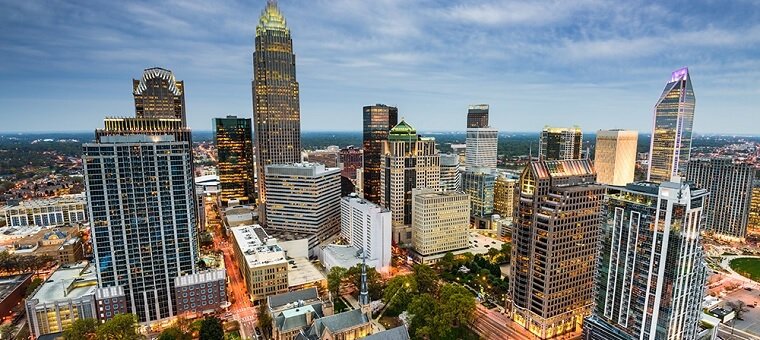 North Carolina Online Sports Betting edges closer to reality.
Legal online sports betting moved a step closer to becoming a reality following legislation receiving a favorable vote this week in the state Senate Commerce and Insurance Committee. The legislation: SB 688, has already passed the Senate Finance and Judiciary committees. It now advances to a procedural stop, Rules, and Operations of the Senate before it reaches the full Senate. Additionally, there is a companion bill in the state House of Representatives.
During the state Senate Commerce and Insurance Committee earlier this week, there were some reservations on SB 688 from some senators generally. They were questioning expanded gambling in NC in contrast to the speedy and hassle-free manner in which the bill received approval in the two previous committees.

21+. T&C Apply
21+. T&C Apply
Committee members asked several questions to the presenting bill's co-sponsor, Republican Sen. Jim Perry. Some of these questions included how much revenue stakeholders might get from sports betting and in what manner. Some members were even curious if sports franchises might consider leaving the state if there is no sports gambling legislation.
Addressing those specific issues, Perry said he had no information on revenue stakeholders might make. He also said that he feels it makes sense that "pro sports teams could be handicapped" if the state did not provide them with everything possible to be competitive.
Perry added that North Carolina has always been in favor of a business-friendly environment and would be surprised if they found it beneficial to be handicapped against their competitors. Perry didn't comment on the fact the Arizona Cardinals of the NFL have recently agreed to add a sportsbook in their stadium with gaming partner BetMGM.
Launch Date Moved to January
On the same day of the committee meeting, an amendment was included that the earliest date any online sports wagering legislation could be enacted was moved from this October to January 1, 2022. With the amount of work still required to create a sports betting industry in the Old North State, even this date seems optimistic.
The general feel of the committee meeting was that it reflected the resistance of some legislators who are against any expansion of gambling in the state. The approval came via voice vote, and even though no specific vote count was announced, seemingly there were some nay votes on the bill.
NC Sports Betting Bill was Introduced in April
The sports betting bill was introduced in the State Senate in April. It is sponsored by Perry and Democrat state Sen. Paul Lowe Jr. The bill calls for 1o to 12 mobile licenses in addition to online licenses for tribes.
Additionally, sports betting would also be allowed in stadiums and arenas. The proposed tax rate is 8%, with half of the tax money going towards attracting sports attractions to the state. The other half would be assigned to the North Carolina general fund.
Want to stay up to date on the latest legal sports betting news across the US? Then come and follow us over on Twitter @Gamble_usa.
Relevant news