New York Mobile Sports Betting: Key Lawmaker Optimistic For 2020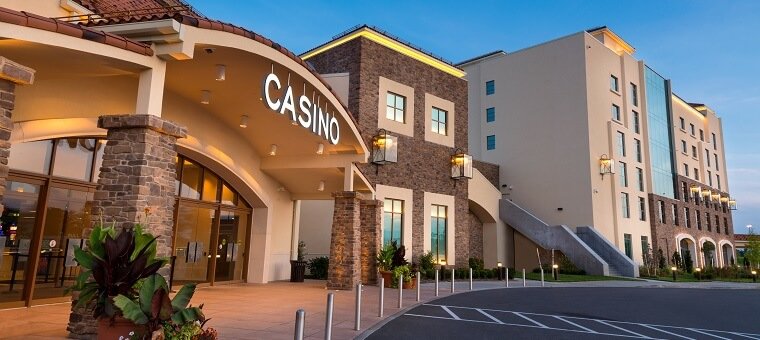 New York's sports betting industry has been stuck in retail mode since its launch, but mobile betting is at least back on the agenda for 2020.
A bill (S 17) which would have allowed online and mobile betting in New York stalled in the legislature last year, but that has not dissuaded its sponsor, Sen. Joseph Addabbo, from bringing it back unchanged for another push.
The Senate Racing, Gaming and Wagering Committee, which he chairs, green-lighted the bill unanimously (7-0) during the committee's first meeting of the year on Monday, opening the door for it to continue its journey to Gov. Andrew Cuomo.
Its next stop is the Senate Finance Committee and Addabbo is hopeful that the Governor will be more open to the idea of mobile betting than previously, given that it's a budget year and there is an enduring $6 billion deficit.
Addabbo has outlined how the proposed license fees of $12 million combined with a tax rate of 12% on mobile betting revenue could account for more than $1 billion towards addressing the state's fiscal shortcomings.
"Every time the governor spoke at the State of the State, I heard a cash register go off and see the need for substantial revenue, which I believe mobile sports betting and the three unused commercial gaming licenses provide," Addabbo said. "I'll remain rationally hopeful it's included in our state budget," he added.
Here are the key components of the Senator's bill:
An initial license fee of $12 million.
Gross sports gaming revenue to be taxed at 8.5% for retail and 12% for mobile
Professional sports leagues to receive 0.20% of betting handle as an "integrity fee".
One operator (skin) per casino.
Racetracks and betting parlours permitted to offer sports betting through mobile servers on their property, providing they join forces with a commercial casino.
Betting to be allowed also inside sports stadia and arenas in the same way.
Indian tribes can partner with commercial casinos to offer mobile wagering.
Upstate NY casinos suffer revenue slump
Sports betting has been legal in the Empire State since July of last year, but only on limited terms.
Four commercially-owned casinos are licensed to accept bets but they are all located upstate and that's simply too far for the majority of the state's population, which is centered around New York City. There are currently no New York online casinos legal in the state.
DraftKings' sportsbook at the del Lago Resort & Casino – a near five-hour drive from the Big Apple – was the market leader in terms of revenue last month as it managed to generate $335,283 in December – a jump of 45% on November's figure ($230,092).
However, the combined revenue figures for last month make for grim reading as they show a 40% drop from the previous month, with Resorts Catskills bet365 in Monticello recording a massive 85% slump between November and December.
What's more worrying is that the significant drop took place during a period of the year when the football season is in full swing and sportsbooks elsewhere in the country are reporting big increases in gaming revenue.
New Jersey reaping the benefit of mobile betting
It's clear that the lack of mobile betting is where New York's sports betting industry is going badly wrong, and state lawmakers only need to cast a glance at neighboring New Jersey to see how it's done properly.
The Garden State allows both retail and online/mobile betting and is just coming off a monster 2019.
That's in no small part down to New York bettors traveling in their droves across state lines – it's estimated that around 25% of the state's mobile wagering business comes from New York residents.
According to official figures, NJ bettors put down $4.58 billion in wagers last year, more than triple what was achieved in 2018, and a remarkable 84% of those dollars were placed by digital means.
That translated into huge profits for the plethora of licensed operators, which combined for a total revenue figure of $299.4 million, of which 84% was generated via the internet.
Taxes on revenue won by NJ sportsbooks in 2019 delivered over $36.5 million to the state and local governments.
Meanwhile, lawmakers in the nation's fourth most populous state continue to sit on their hands waiting on committees, and in the hope that Gov. Cuomo finally comes around to the idea of mobile sports wagering this year.
Relevant news