Ohio edges closer to legalized sports betting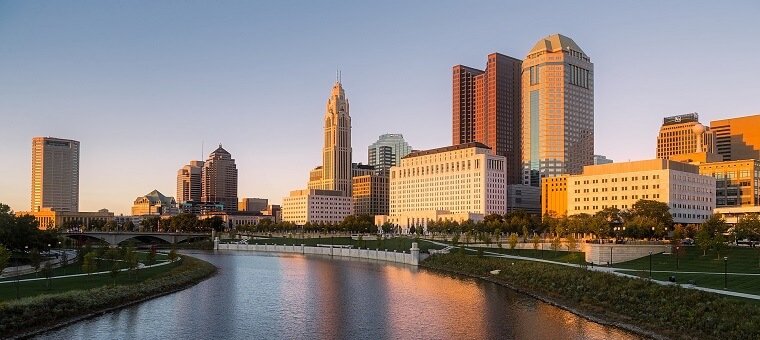 Ohio lawmakers are ready to rubber-stamp legal sports betting in the state
Last week, lawmakers in the Ohio House of Representatives convened to explore the possibility of introducing legalized sports betting to the Buckeye State. As is common in many states across the country, Ohio is home to several illegal bookmakers, so allowing bettors to legally place sports wagers would be seen as an affirmative move counter unauthorized action. The Coronavirus pandemic has hit the state treasury hard, and as a result, legalized sports betting is increasingly seen as a way to recoup lost revenue.
The Legislative Chamber seems to favor the move, as the Bill HB 194 of the House of Representatives sailed through the vote, which will now allow it to be sent to the Senate. Furthermore, the House Finance Committee has shown massive support behind HB 194. After this, the Bill was sent to vote at the Senate, where once again, it received significant backing.
It was noted that HB 194 would establish a tax on income from sportsbooks in the amount of 10%. This appeals to lawmakers as the state will receive about $15 million in revenue from its first year of operation. The new proposal would see tax sports betting revenues at a 10% rate with money generated going into education.

21+. T&C Apply
21+. T&C Apply
Illegal Betting Still a Problem
As more states introduce regulated online betting, illegal operations continue to be a problem. Numerous online casinos operate illegally within the country, offering customers enticing promotions to draw them in. These casinos are often shut down but not before causing some damage.
Allowing regulated betting sites that are licensed is seen as a way of combating this. Bettors would then have access to a safe and secure environment where everything is monitored and controlled.
Ohio Sports Betting Timeframe
It will not be long before the Bill becomes a law. One of the most popular sports betting events of the year, March Madness, was canceled due to Coronavirus. The NFL also attracts lots of betting activity among other sports.
Hyde Park Democrat Brigid Kelly has stated that the passing of the Bill was timely as schools badly need new resources. Legislators in Ohio will break for recess from the end of June until September; however, Dave Greenspan and Brigid Kelly will continue working on the Bill.
Current Betting Status in the United States
Since the Unlawful Internet Gambling Enforcement Act of 2006 was adopted, betting has remained in a somewhat uncertain state in the U.S. This law did not make online betting explicitly illegal. However, it did not allow banks and other financial institutions to carry out financial transactions between residents and gambling sites.
However, significant operators continued to work with the population. They stated that they have a license and are under a jurisdiction where betting is legal, so they are not breaking any law. It is now widely accepted that a person who visits such a site to place a bet does not violate any law.
In recent years, numerous states have passed laws that directly allow online betting, with several issuing licenses to online betting sites that want to launch in their territory. This has triggered other states to consider doing the same and more expected to make such a move shortly. It has been suggested that the current pandemic could speed up the legalization of sports betting across the US as a way to increase tax revenues for the states.
For more casino and sports betting news across the US, follow us on twitter @Gamble_usa
Relevant news