Ohio Legal Sports Betting In 2020 A "Safe Bet"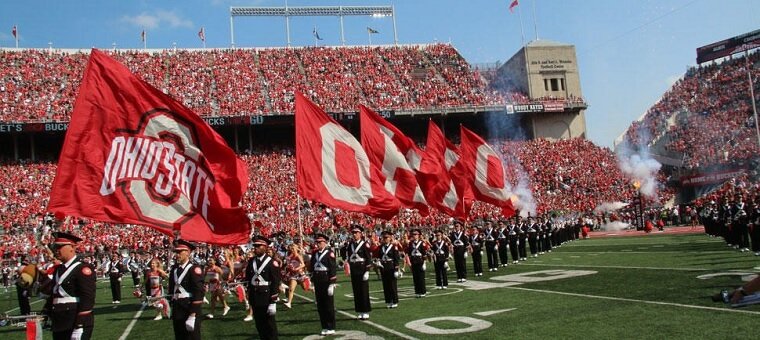 That Ohio will join those states with a legal and regulated sports betting industry sometime in 2020 is a "safe bet."
That's according to state Sen. Sean O'Brien, who is the sponsor of a Senate Bill that would give regulatory control to the Ohio Casino Commission and legalize sportsbooks at Ohio's 11 casinos and racinos.
"We've been working on this for well over a year. I think we will get to an agreement, "O'Brien said. "That's a safe bet."
The bill proposes a tax rate on wagering profits of just 6.25% and that would be one of the lowest in the country: New Jersey and Indiana tax sports betting at 8.5% and 9.5% respectively, while Pennsylvania levies a colossal 36%.
He's hoping the bill is passed and signed into law by the end of the next legislative session next spring – but there is an obstacle preventing its free movement.
As we reported last month, there are two bills on the table, the other being a House Bill, sponsored by Rep. Dave Greenspan, that would put the Ohio Lottery Commission in charge of overseeing the industry.
Rep. Greenspan's bill, if enforced, would allow for the opening of sports betting facilities at around 1,200 fraternal and veterans organizations as well 3,000 bars that already operate lottery terminals.
It would also tax profits from wagering at a higher rate of 10% and direct the revenue to education and gambling-addiction programs.
O'Brien has expressed concerns about the costs and feasibly of allowing allowing so many thousands of sportsbooks across the state, a view endorsed by Senate President Larry Obhof.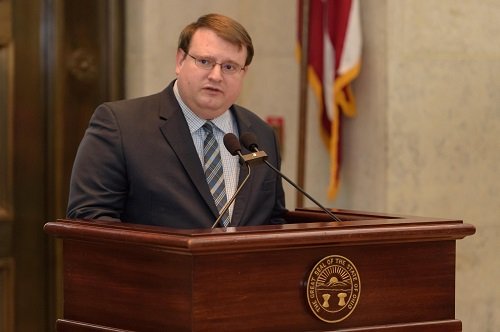 Lawmakers in agreement on mobile and college sports
There is some common ground, however, in that both bills would allow mobile betting statewide and without the need for in-person registration.
Furthermore, both bills agree that betting on college sports should be legal and that's a big deal in a football-crazy state where where Big Ten Conference-affiliated schools like Ohio State are more popular than some NFL teams.
However, there's opposition from Ohio's public universities and private colleges, along with the NCAA, on the grounds that legalizing such a practice would potentially undermine the integrity of games and even put the welfare of athletes at stake.
Both of the bill sponsors agree that betting college sports is going to happen anyway and that getting rid of the black market is just as important as any potential tax revenues for the state
"Let's be honest," O'Brien said. "We know collegiate games are going to be bet on whether we put them in or not."
We're 100 per cent behind the lawmakers on this issue and hope common sense prevails.
Ohio losing out to Indiana
Under both plans, the amount of annual revenue to the state is estimated at between $8-$12 million, and that is not unrealistic.
In neighboring Indiana, sports betting has boomed since going live at retail properties in early September, with the advent of mobile betting a month later helping to push handle close to $92 million for October.
As a result, the state has raked in just over $1.9 million in taxes during that time, and Ohio is contributing too.
The Horseshoe Lawrenceburg generated the second-most handle in Indiana last month at $6.9 million, and that casino sits about a half-hour drive from Cincinnati.
Clearly there is a huge appetite to bet among Ohio residents and until state lawmakers can get a sports betting bill over the line, they will continue to spend their betting dollars in states where they can legally do so.
Relevant news