Ohio Makes Slow Progress Towards Legal Sports Betting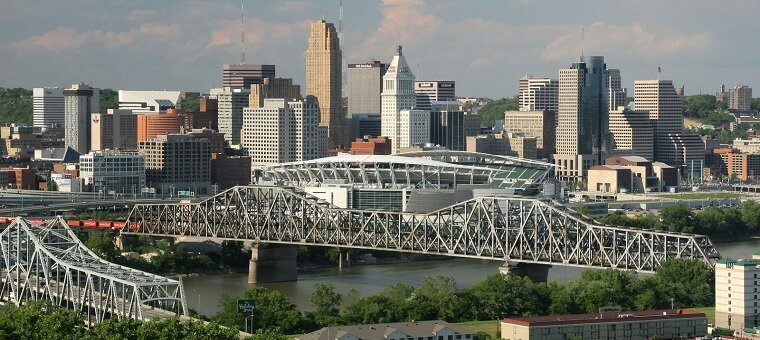 Ohio is slowing getting closer towards legalizing Sports Betting
Legislation regarding sports betting in Ohio has moved closer to becoming legal, although the impact of COVID-19 has meant the process has become more complicated. The Ohio Senate General Government and Agency Review Committee has stated that they have recently received updates on the bill. Additionally, they expressed their hope that there would be legalization of the entire sports betting industry in the Buckeye State shortly.
In recent weeks legislators have been in discussions regarding compromises that need to be made to the bill after the first attempt was rejected with several concerns. The new motion is the third hearing of SB11, and this time the hearing is supported by both written and in-person statements from companies who will take a leading role in the sports betting industry.

21+. T&C Apply
21+. T&C Apply
However, at the moment, things are at a standstill. The bill will need to go through another hearing by the committee with no date set. The committee chair controls the timeframe of this, so although things are looking up, everything is still somewhat up in the air.
Pandemic Puts a Stop to Progress
One of the growing concerns is that Covid-19 is proving to impact the speed at which legislation can be passed significantly. Up to six major names in the sports betting industry were forced to deliver written statements rather than being heard in-person due to the current restrictions. This factor is seen as a troublesome delay as the names involved cannot discuss aspects of the bill to those in charge of giving out licenses to the betting platforms.
Although the delay is far from ideal, there is still excitement around in-person sports betting getting up and running in Ohio. The Vice-President of Jack Entertainment has stated that they are willing to invest massive amounts of money across the state to give their clientele the opportunity to press ahead with placing their wagers. A survey has already been conducted, and the unanimous outcome was that people are excited at the prospect of being able to bet legally on their favorite teams and sports rather than thinking of inventive ways to skirt around the law.
Residents Ready for Sports Betting
The residents of Ohio are undoubtedly ready for sports betting to launch in the state. Unfortunately, it has taken longer than they would have liked to get to this stage. After all, it was 2018 when the Supreme Court overturned the full ban on sports betting. Those wanting to bet have been crossing the border where sports betting in Indiana has been available for over 12 months.
Ohio has watched on as other states have moved at a faster pace, while the Buckeye State has made slow progress and struggled to get things going. Mystery surrounds why this has been the case, but this recent news is seen as a glimmer of hope emerge.
For more casino and sports betting news across the US, follow us on twitter @Gamble_usa
Relevant news