Ohio sports betting could be here by 2023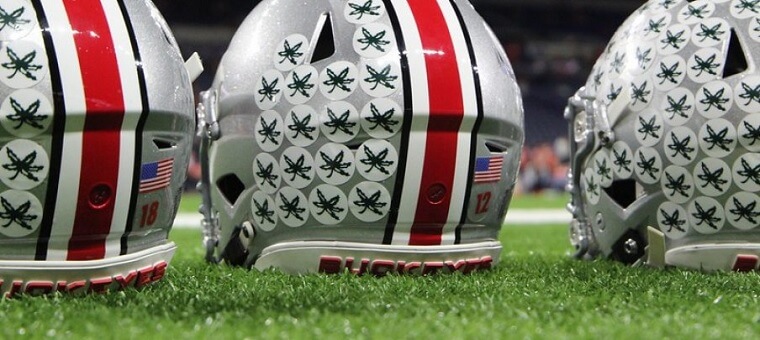 Gamble USA strives to improve your online gambling experience. We aim to help you play safely, make informed decisions when gambling, and increase your betting knowledge through our guides.
We adhere to strict editorial integrity; our content may contain links to products from our licensed & legal US partners.
Sports Betting Could be Approved in Ohio Legislative Committee, Claims Senator
An Ohio legislative committee has reached an agreement that could lead to sports betting being introduced in the state. According to a lawmaker involved in the negotiations, the committee decided to approve a sports betting bill that would bring legal sports wagering to the Buckeye State. State Sen. Kirk Schuring, R-Canton, declared on Monday that he expects a sports betting bill to pass its first hurdle in a conference committee at the Capitol in Columbus.
On WHBC radio in Canton, Schuring said that "we have an agreement on sports gaming. Additionally, the senator told radio host Pam Cook that he could not disclose any details about the bill but said he worked on it over the weekend to ensure that the "concepts and the legal form are one and the same."

21+. T&C Apply
21+. T&C Apply
If the conference committee passes the bill, as Schring predicts, it will go for a vote in the full House and Senate. Schuring believes the bill will be on the House and Senate floors this week for a vote, saying they have got "everything staged up."
If the bill is given the go-ahead in each legislative chamber, it will progress to Gov. Mike DeWine, a Republican, for consideration. The governor has said in the past that he would be supportive of sports betting in the state.
Schuring said that the long, drawn-out process centered on the topic of sports betting at the statehouse "could be coming to an end" and that it has "been difficult."
Long Ohio Sports Betting Negotiations
Schuring said negotiations over sports wagering at the Capitol had been the same as trying to come to an agreement between heated sports rivals, like the New York Yankees and Boston Red Sox in baseball or the Big 10's Michigan Wolverines and Ohio State Buckeyes.
Schuring said that they are "naturally competitive with each other" and all want a piece of this new market. He added that this has "really has been holding everything up."
Mobile Sports Betting Added to Bill
State Rep. Bill Seitz, R-Cincinnati, declared that a GOP bill under consideration would create up to 25 mobile licenses for sports teams and casinos. These licenses would allow bettors to use mobile devices and betting apps to place bets. Seitz told the Cincinnati Enquirer that most wagers take place on mobile devices.
The bill also would permit "40 brick-and-mortar store licenses" for sports wagering at sites such as sports stadiums, arenas, and casinos. In that instance, stand-alone sportsbooks also could be considered.
Relevant news