Ohio takes strides to Legalize Sports Betting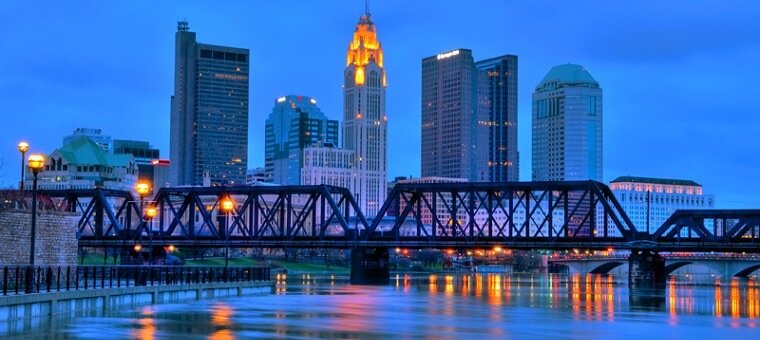 Ohio takes steps towards legalizing sports betting
Ohio could become the latest state to legalize sports betting. Two legislative bills, SB 111 and HB 194, are currently being discussed and reviewed by state authorities. SB11 was initially introduced first by the Ohio Senate, with HB194 later introduced by the State House. Sen. John Eklund-R, the sponsor of the Senate bill, said there have been "many discussions" between sponsors of the House and Senate bills during the summer, which hints that there may be some imminent news on the sports betting front.
Eklund stressed that there are specific issues that they have not come to a final decision on. He believes that if the parties work together, a sensible solution can be found so that they have "one complete document."
Both parties have been reviewing HB 194 document over the summer. The House approved the bill in late May. The senate's next session is penciled in for October 14 and will be held virtually due to the ongoing restrictions. There are further provisional dates for later in October if the initial session cannot occur on the 14th. The House's next session is November 10, and both bodies have continued dialogue throughout the summer via Zoom.


21+. T&C Apply
21+. T&C Apply
Eklund reiterated everybody's desire to "get going on this," stating there is no set deadline but the sooner, the better. He hopes that there will be a final decision reached by the time Election day rolls around, which is November 3. Gov. Mike DeWine has been in talks with both bodies and is being kept informed of all discussions which are taking place.
How Many Casino Skins will be available?
The legislation dictates that there are three skins available for each casino. Eklund has stressed that this number is simply a placeholder now, although he admitted three is an excellent number to kick things off with. Several operators have expressed their desire to launch a sportsbook in Ohio, including Kindred's Unibet.
The Buckeye State has a history of resistance towards gambling, and casinos were prohibited in Ohio before 2009. Residents in the state were forced to visit casinos in Pennsylvania, Michigan, West Virginia, and Indiana to participate in some gambling action. That all changed in November 2009 when Ohio voters voted through a measure to introduce four casinos in the state, with one each in Cleveland, Columbus, Cincinnati, and Toledo.
It is a crucial period for Ohio to get its gambling markets up and running. Michigan is likely to have iGaming and online sports betting available by the end of 2020, while neighboring states Pennsylvania, Indiana, and West Virginia already have established and successful sports betting markets.
Who will Oversee Ohio Sports Betting?
The legislation was first introduced in the Ohio General Assembly in 2018, following the Supreme Court's decision to overturn the ban on sports betting. However, Ohio has struggled to get bills presented since then, and it has been a case of two steps forward one step back.
The House bill has requested the Ohio Lottery Commission (OLC) to be the primary regulator in charge of the sports betting industry; however, the Senate bill points towards the Ohio Casino Control Commission (OCCC) being in control.
Come and follow us over on Twitter @Gamble_usa for more legal sports betting news across the US.
Relevant news