Online Sports Betting Dominates in West Virginia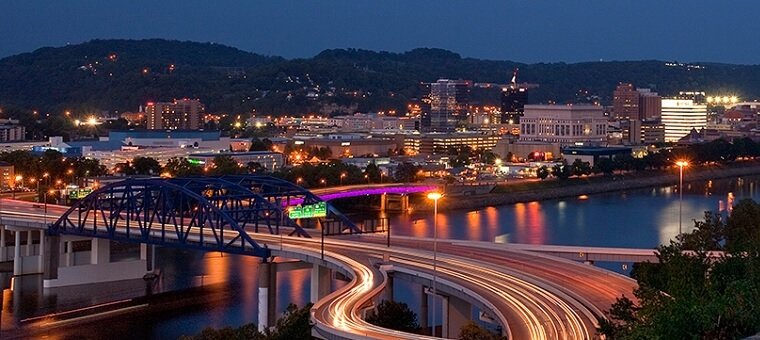 Sports Betting moves online in West Virginia
West Virginia has offered legal sports betting since 2018. In that time, it has grown and developed from retail sportsbooks to more operators offering their online platforms and apps. Now, mobile sports betting is dominating the West Virginia gambling landscape. Of course, the Coronavirus pandemic is a significant contributor to this. Recent figures revealed only 2% of sports betting handle happened in retail sports betting windows. In the past two weeks alone, 98% of West Virginia sports betting took place on mobile sports betting apps.

21+. T&C Apply
21+. T&C Apply
Coronavirus Changes Betting Methods
There is no doubt that the COVID-19 pandemic has hammered the betting industry. The majority of the major US sports have still not returned to action, and many sportsbooks are closed across the country. However, states that decided to legalize online sports betting have been able to continue to accept wagers.
Those states have still seen betting activity take place despite the ongoing pandemic. Some sports returned relatively early, such as the German Bundesliga and MMA, so bettors have had some markets open to bet on. The Mountain State was one of those that have been able to continue to take sports bets thanks to their laws allowing online sportsbooks to be legal.
Whether current betting habits continue as the year progresses remains to be seen. It would seem unlikely that people will still bet online in the numbers we have seen when the NFL season resumes, as then retail sportsbooks will be open to the public.
Betting Activity Moves Online
Following the West Virginia revenue report's release, it is clear that the coronavirus pandemic has affected its betting market. Over the last two weeks, casinos in West Virginia have started to open up their doors again. Consequently, retail sportsbooks will be able to return to action. The casinos will initially only be able to open to 50% capacity, so the customer base is limited. Furthermore, not every casino has opened in yet in the state.
Wheeling Island Casino and Mardi Gras Casino remain closed, and both have sportsbooks. With that being the case, a mere 2% of the sports betting handle in the last two weeks was produced from retail sportsbooks. In monetary terms, $46,757.80 of the total handle came from retail sportsbooks.
In contrast, $2.6 million of the sports betting handle can be attributed to online sportsbooks. Big-named operators have launched online sportsbooks in West Virginia, such as DraftKings, FanDuel, and BetMGM sports. These operators have seen action despite the lack of sports, with bettors placing bets on international soccer and MMA.
The fact customers can register for a sportsbook account remotely has also been an enormous saving grace for the West Virginia sports betting industry. Moreover, in other good news for the state, it is expected that the Wheeling Island Casino and Mardi Gras Casino will open up again shortly. With the NBA formalizing comeback plans and the NFL season starting in a few months, the West Virginia economy should experience the green shoots of recovery.
For more casino and sports betting news across the US, follow us on twitter @Gamble_usa
Relevant news