As more states across the US legalize online casino gaming, there is one vital piece of software that is causing players headaches. This is geolocation software, such a GeoComply.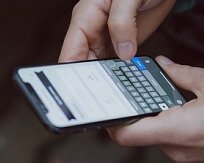 Using GeoComply or proving a player's location through geolocating is essential to provide players in regulated states access to online and mobile casinos. Like any technology, it can blow our minds as to how good it is. Other times it is pure garbage and drives us insane.
Geolocation (player location check) and proving your physical location is a legal requirement by an online casino and mobile casino. As real money casino gaming is not legal in all states, the operator needs to prove you are physically in that state. This is where geofencing and geolocation come in. The technology can pinpoint your location to within inches, thus proving you are in a legal state and eligible to play.
Now, I am guessing you are here as you are having problems with your online casino and geolocation and want to know how to fix it? Our dummies guide to online casino geolocation will help.
The first thing we will suggest is to make sure you are using a legal US casino. You can check below for legal casinos based on your state below. Like most things in life, some products are good, some are bad. The NJ online casino operators we have found having the best, most reliable geolocation software and provide us with the best online experience are:
The three best PA online casinos using geolocation are:
Ok, now you know which are the best, are you playing there? By having accounts at several online casinos you can claim more free bonuses and use several no deposit bonus codes. Different online operators provide different games, different promos, and different experiences. So while we all have our favorite place to play, it's good to use a few operators. Also, if you are having problems with confirming your location at one online casino, you can play at another.
Promo Code: GAMBLEUSA
$25 Free Play + $1,000 Matched Bonus
21+. T&C Apply
21+. T&C Apply
Promo Code: GAMBLEUSA
Awesome $25 free play
Legal Online Casino
Promo Code: GAMBLEUSA
$25 Free Play + $1,000 Matched Bonus
21+. T&C Apply
21+. T&C Apply
Why are there geolocation issues with online casinos?
Just like humans, computers and software can have off days. We know when using our cell, our computer, WiFi, and other devices one day they work fine. The next they play up. Geolocation is needed to provide your location and this can be annoying when it doesn't. You can be sat in your house in Trenton, NJ, and even though you are in a legal state, you get an error to say 'cant confirm your location'. Annoying.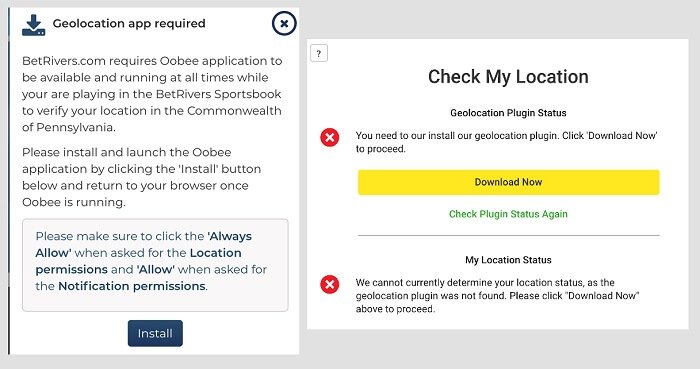 If you are on your mobile, there may be an issue with your handset's GPS receiver, phone settings, a local cell tower, WiFi connection, or many other reasons why your location can not be confirmed.
How to fix online Casino geolocation issues
If you are using a mobile device, you can carry this with you pretty much everywhere. Built into your device is GPS software and with the help of satellites and other technology, operators can find your exact location.
To fix geolocation casino issues on your mobile:
First, as we mentioned make sure you are using a good operator that is reliable at tracking your location. Make sure you are physically in a legal state as well.
iPhone (iOS) – Make sure you have location settings turned on your device.
Settings > Privacy > Location services (toggle set to on) > Access the app and confirm to share location
If after doing this, you still have issues. Try to restart your cell, clear your cache, delete the app and app data, then re-download the app from iTunes. If you are one of the thousands of people who have a jailbroken iPhone, then this is well documented you will always struggle with location settings on most apps. We don't recommend using a jailbroken device if you are trying to play online casino games.
Android (mobiles & tablets) – Make sure that location settings and services are active on your device. This can vary from manufacture to manufacture
Settings > Location (toggle settings to on) > App permissions > Find the app > Select Allow all the time or when using the app
You can then restart your mobile, and if necessary, uninstall the app, then redownload it from the operator's website.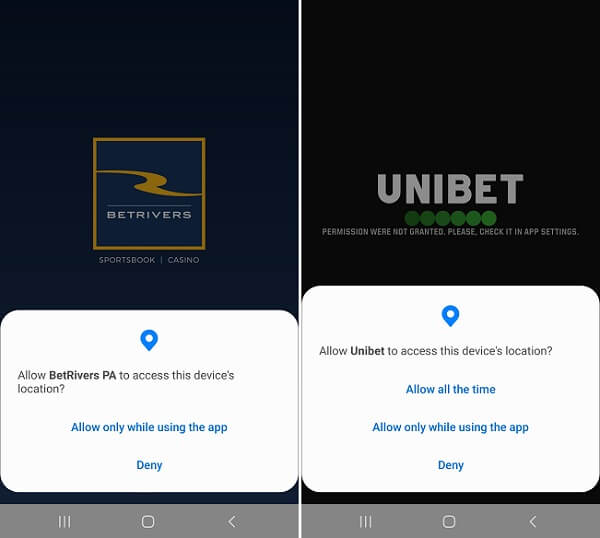 To fix geolocation casino issues on your Computer, Laptop, or PC:
Unlike a cell phone, there is no inbuilt GPS in your device. The only way to confirm your location is via WiFi or a hard-wired internet connection. Each internet access point will have its own IP address. This IP is linked to a database that confirms the location of the IP. You can be in Atlantic City, Pittsburgh, Charleston, or anywhere in a legal casino state and have your own unique IP. As there are millions of IP addresses, internet providers can occasionally make mistakes and not have you listed in the correct area. Like any technology, this can be common.
Your IP address must be from within a state offering legal online casino gaming in the US. If you live close to the state border, you might be assigned one that isn't assigned within the permitted gaming jurisdiction. If this is the case, then please contact your internet service provider and explain the issue.
If you are using WiFI, make sure your Wi-Fi signal is strong enough so the operator can correctly triangulate your location.
Using a VPN with an online casino or other software to try and hid or change your location is illegal and against the law when trying to play at legal online casinos. Make sure you are not using a Virtual Private Networks (VPN), Remote Desktop's (such as team viewer), or Virtual Network Clients (VNC). These can interfere with the geolocation process and hinder locating you. Spoofing your location to gamble online or trying to trick your computer location is not allowed with an online casino.
We also recommend removing and software that allows computers to be controlled remotely. Things like zoom and Go2Meeting can also distort the geolocating process.
Players are encouraged to download a geolocation plugin before trying to gamble online. One of the most popular and highly recommended is the GeoComply plugin which works with your browser to confirm your location using your IP address. Using this should also do the trick. If you already have the plugin installed. Uninstall it, download it again and try again. It is available on Google Chrome, Mozilla Firefox, Safari, and Opera browsers.
Allow geolocation in chrome
Google Chrome is the most popular browser going and is simple to use and reliable. To allow location settings in Chrome, all you need to do is follow these simple steps:
Open Chrome on your laptop or PC
At the top right, click the hamburger menu icon then Settings.
Click Site settings under the "Privacy and security" tab
Click Location
Turn On Ask before accessing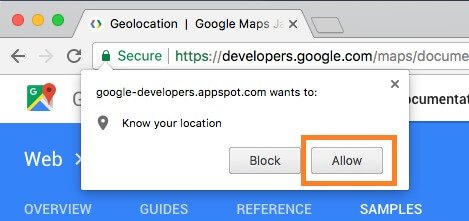 Most of the time you visit a website, or online casinos that needs to know your location, you will see a pop up like above. You then need to click Allow so your location can be shared and you can pass the player location checks.
Hopefully, following these steps will fix your casino geolocation issue. If all this doesn't work, you can always play on your mobile while you wait.
Common Online Casino Geolocation Error Messages
Different operators will word the phrase "we cant confirm your location" in different ways. Here are some of the common terms you may come across with an online, or mobile casino (or sportsbook geolocation issue) from one of the legal US operators.
888 Casino – Unable to Verify Location
DraftKings Casino – We cannot locate you
FanDuel Casino – enable location services
Unibet Casino – you must be physically present in New Jersey or Pennsylvania
BetMGM Casino – Unable To Verify Location
Borgata Casino – Unable To Verify Location
BetRivers & SugarHouse – You need to have Location Services on to enable GPS, or Geolocation app required, or install and launch Oobee
BetRivers Casino – Geolocation failed
Virgin Casino & Tropicana – users must be aged 21 or over and physically present in the state of New Jersey
Remember, online casinos have stricter rules than other apps for legal reasons so make sure you are in a legal state before trying to play. Geolocation in online gambling is here to stay and hopefully will improve as technology becomes more accurate and reliable.