Looking to play on some exciting casino games quickly and easily? Then an instant play NJ casino is just what you need. So, what are these online gambling sites and how do they work? This guide will show you everything you need to know including where you can find the best NJ online casino sites.
Instant Play Casinos are online platforms that make their games available for players immediately on the web browser or mobile. The use of the phrase "instant play" refers to the fact that players no longer must download any software before they have access to the casino games. This makes the casino flexible since these games can be used on Android, iPhone, Samsung, or Windows Casinos, depending on your device.
So why should you use an instant play casino? We look to answer that burning question with our guide to New Jersey instant play casinos.
Best rated NJ Instant Play Casinos
If you want to play online casinos quickly in NJ, then our pick of the instant play casinos are:
The Advantages Of Instant Play Online Casinos
Convenience – When using an instant play casino, you do not have to wait for a download or take up space on your mobile or desktop devices. All you must do is visit a URL to get playing. You can do this from any location so long as you have an internet connection.
Variety of Choices – Most NJ online casinos offer instant play titles as part of their platform, so players will always have quality online casino games to play.
Mobile User-Friendly -Whether you want to play online slots, blackjack, live dealer games, or

poker

on your mobile phone or tablet, most NJ instant play casinos are built with mobile players in mind and provide an optimized platform for these players.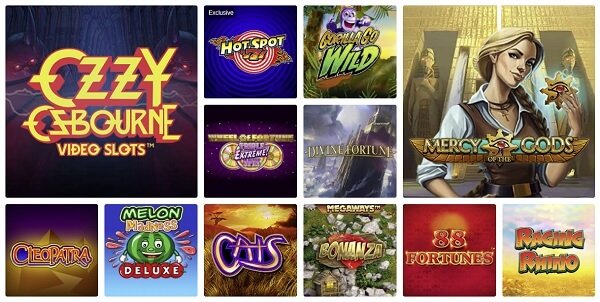 The Disadvantages Of Instant Play Online Casinos
Quality – Developing games that are available instantly does mean limiting graphics and some other features that ensure that the game is compatible and usable on a variety of web browsers, connection speeds, and different mobile devices.
Temptation – This may not be a drawback to most players, but the ability to play casino games for real money in just a few clicks is a huge temptation. However, most of the best online casinos promote responsible gambling and allow players to put limits on their accounts to limit the temptation.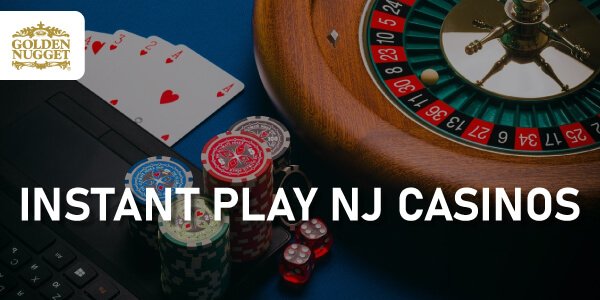 How To Play Instant Casino Games?
The first step when going to play instant online casino games is what device you will be using to play. Two types of instant play casino sites exist: online desktop casinos are designed for regular computers. In contrast, online NJ mobile casinos are designed for players using smartphones and tablets.
Because instantly available casino games have become the new norm in the industry, deciding where to play these instant games means choosing from hundreds of different platforms. I will discuss ways to help you pick one of these sites at the end of this article along with my recommendations; once you choose a website, getting started is a matter of just typing the online casino's URL into your browser or clicking a link from the Google search results page.
You will be asked to open an account with your chosen site – note that at this stage, you do not need to make any deposit. All they ask for is a username, password, and some necessary personal details. The decision to make a deposit is entirely up to you; most NJ instant play sites offer players a bonus, such as an NJ casino no deposit bonus, which allows them to test the online casino platform for free while earning real money.
Though every website is a little different, you will want to start by finding a list of the games they offer; this is usually organized into lists or dropdown headings found in the navigation menu of their site. Games are typically broken down into their categories – slots, table games, video poker, etc. You can also find a range of NJ live casinos available with the instant play set up, where you can play against real dealers in a real casino environment.
Instant play games are primarily designed for a traditional point-and-click interface, where once the game loads, you will interact with the game using your mouse. You will need to take some time to get accustomed to the way the site you have chosen is laid out, how its betting system works, and the other features found on the interface. The best instant play games in NJ all have a "Help" tab that includes game rules, pay tables, and more details.
How to Pick a New Jersey Instant Play Casino
You can find hundreds, maybe even thousands of NJ online casinos on the Internet. A list of even one hundred sites is too large to expect an intelligent comparison from just a single person.
Start by listing only those websites that offer instant play games that are available to residents of New Jersey. Previously, instant play casinos were less common, but modern Internet gaming tends to offer instant play games more often than a download client.
Next, eliminate any instant-play online casino websites that are blacklisted. There are many sources for this information online; a simple Google search of the online casino name followed by the word blacklisted will let you know whether that operator is safe and legit – you do not have the time nor the patience to be dealing with a rogue online casino.
You can further trim your list again by getting rid of any casinos that are not compatible with your chosen device, whether it be mobile or desktop. The reasoning behind this should be obvious. If you are planning to use a desktop computer or laptop, this step will not get you that many cuts, but if you are planning on being a mobile player, you will probably lose a good number of names here.
At this point, it is time to filter the list on your own, using your personal preferences as the standard. Do you prefer a website with a vast instant play collection, or are you more focused on the variety of blackjack titles available or video poker pay tables? My personal preference is that I only play at instant play casinos that offer BetSoft or NetEnt titles; if the online casino does not provide some of those games sprinkled in their library, I am not interested.
You may also want to check out:
After all the filtering, you are seemingly going to be down to a manageable list of websites to compare. Now is the time to look at stuff like bonus & welcome offers, deposit and withdrawal options, and site policies.
Instant play NJ casino sites have a lot going for them – they are convenient, they are abundant, and they make mobile gambling easier. This sort of web-based gambling also has its drawbacks, as mentioned previously, mainly the reduced quality of their games as a result of them being instantly available.
Instant-play gaming is the standard in online gaming these days, so finding it is not the problem. Finding an excellent instant play site is all about knowing what you are looking for and having the perseverance to find it.
Luckily, we have done all the labor to bring you our picks for the top instant play NJ casinos.
The Top Instant Play NJ Online Casinos
Golden Nugget Online Casino NJ
Our top pick for the best instant play NJ online casino must go to the Golden Nugget Online Casino. They are boasting a library of over 631 casino games, the most in New Jersey, and a generous welcome offer of a free $10 no deposit bonus to players for just signing up. Players can also receive a $1,000 bonus with their first deposit.
goldennuggetcasino.com is compatible with both Android and iOS devices. Even better – Golden Nugget Online Casino has its native app available on both Android and iOS devices.
Read our full review on the Golden Nugget Online Casino to learn more about why we think it is the best online instant play casino in New Jersey.
Tropicana Online Casino
As one of the first names online casinos operating in New Jersey, launching in 2013, Tropicana Online Casino is one of the highest-rated casinos through the Garden State. With an impressive library of 241 casino games, provided by the likes of NetEnt and IGT, Tropicana has adopted the quality over quantity approach, and it is on display the second you jump into any of their games.
tropicanacasino.com is optimized for both Android, iOS, and Windows devices.
New players can get a big head start at Tropicana Casino by claiming their free $25 bonus – no deposit required.
An excellent pick for your instant play needs.
Read our Tropicana Online Casino review here to learn more about their platform and if it is right for you.
Virgin Online Casino
One of the first names to transfer from the European gambling market to the US, Virgin Online Casino, is not playing around.
Offering a very modest 236 casino games to players; however, the allure is that these games are all built in-house, meaning you will struggle to find these titles elsewhere.
Even more – new players at Virgin Online Casino can claim $30 to play with free with no deposit.
Our Virgin Online Casino NJ review covers all the details regarding the app, games on offer, and more.
Caesars Online Casino
With a vast online casino game library of 533, Caesars Online Casino NJ makes an excellent case for the best instant-play online casino in New Jersey. That on top of the $10 that new players can claim using our Caesars Online Casino sign-up link; it is not a bad pick for any player.
caesarscasino.com is optimized for Android, iOS, and Windows devices, making it accessible to most players.
Read our Caesars Online Casino Review or click our exclusive sign-up link to claim your free $10.
BetMGM Casino
As may be the biggest name in the US gambling world, BetMGM had a lot to live up to when they launched their online casino platform, and they did not fail to deliver.
Offering players a platform with 412 online casino games in their ever-growing library, working with suppliers such as NetEnt and IGT, to bring some of the most unique and addictive games you will find anywhere.
Before you jump into their exhaustive library, players can claim a free $25 no deposit bonus to play with when they use our link to create an account.
We have made a BetMGM online casino review covering why we believe it is one of the best that NJ has to offer to players.
And if that was not enough choice of instant play NJ casinos, you can also check out our wildcard choice:
Unibet NJ Casino
Unibet Casino NJ makes the cut of the best instant play NJ online casinos solely down to the usability of newer players.
Their collection of 289 casino games is straightforward to navigate and to find what you are precisely looking for. New players will appreciate their search function where you can type the game you are looking for and all matching results to be shown.
Even better for new players is that they can claim $10 free once they sign up using our exclusive link – no deposit required.
Unibet is one of the most diverse and unique casino sites in NJ; read our Unibet NJ Casino review, or jump straight into the action – don't forget to use our link to claim your free $10.
NJ Instant Play Casinos Vs Downloadable NJ Casinos
If you are still contemplating installing a download casino over an instant play casino, you'll have to remember that the latter offers you many benefits. Let's check out how both options compare so you can make a more informed decision.
Instant Gameplay
NJ Instant casinos allow you play online casino games instantly without having to download or install an app. This means you can open the online casino and start playing games within minutes. In contrast, downloadable casinos will require you to download and install apps. This will require time, which means you can't play games instantly.
Space Requirements
With an NJ instant casino, you don't have to worry about space on your mobile device since you don't have to install any app. However, with a download casino, this is not the case, and you'll need to allocate some space to install the app on your device.
What's more, Instant play casinos in NJ don't require frequent updates, which is not the case with download casinos. The latter requires frequent updates which are not only time-consuming, but tend to take up your device space.
FAQs About NJ Instant Play Online Casinos
Should I play games in Instant play online casinos in NJ?
Absolutely! NJ instant play casinos offer a variety of benefits. First, there is no download required and you can get started instantly. Also, you benefit from a range of amazing casino games like slots, table games, live dealer titles and many more.
How do you get started in an NJ instant play casino?
The first thing you need to do is to find the ideal instant play website from the best NJ online casinos on our list. Then, input the URL of the casino in your browser to and click the sign-up button to get started.  This will instantly give you access to the various games available alongside the unique features.
Are NJ Instant casinos secure?
Yes, NJ instant gambling sites are secure if you play on one with a license from the Division of Gaming Enforcement. They also use recent safety measures to ensure you are always secure. However, we recommend you use a password that is difficult to figure out, and avoid playing on public devices – except you are 100% certain that you are utilizing a secure device.
Are NJ Instant play casinos a better option than downloadable Jersey Online casinos?
This is dependent on your online gambling preference. Instant play casinos are a  more convenient option since they don't require any download. However, the best option is dependent on your unique requirements.