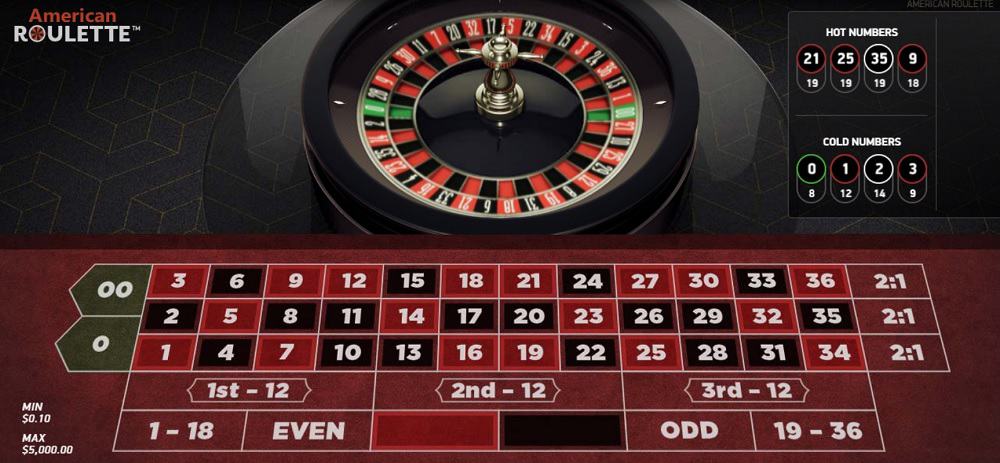 Roulette is the stereotypical classic casino game and has been around for over 200 years. It is still as popular as ever, and scores of people flock to New Jersey to try and win some real money with the spin of the roulette wheel.
Online Roulette in NJ is one of the most prominent online casino games as it is easy to play, and if your luck is in, you can get some extremely big wins with a good winning streak of play.
This roulette guide will cover roulette rules, how to play roulette, some roulette strategies, and the different variants of online roulette on offer in New Jersey. Additionally, we will look at the various types of bets that can be made and the best casinos to play online roulette in NJ.
Best Online Roulette Casinos in NJ
If you are in NJ and looking to play roulette online at one of the state-licensed casinos, the best operators to play at are:
Get a complete overview of what these online casinos offer regarding online roulette and other table games and slots in our detailed casino reviews.
Since online gambling was legalized in New Jersey, roulette has become one of the most prominent table games at New Jersey online casinos. Its fast-paced nature and uncomplicated rules mean gamblers can sign in to their account and play for real money within minutes.
Some people also ask, 'what is the online roulette minimum in NJ? New Jersey roulette has a 1$ minimum bet limit, another factor that makes this classic casino game so attractive for players. Here is all you need to know about NJ casino online roulette and how to earn some big roulette payouts.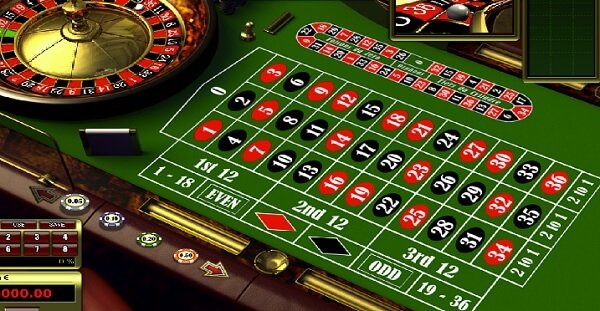 Different Roulette Tables
Many players are unaware that when playing the casino game online roulette, one table could be entirely different from the other. Players should be aware of not only the number of zeros on the wheel but also that some online roulette games use European rules. This version of online roulette is known as the la partage rule. When this rule is enforced, the house edge for even money bets is cut in half. This is due to a high/low, red/black, or odd/even bet being half returned to the player when the ball lands on the green zero.
The most famous roulette game at NJ online casinos is European roulette. There is only one zero on the roulette table online, which means it has nearly half the house edge of a double zero version. The game is also attractive for players who prefer to bet on the outside even-money bets as the la partage rule is used. This means a player only loses half of the total wager on even money bets when the ball lands on zero. The standard house edge for even money wagers is 1.35%, with all other wagers having a 2.7% house edge.

Where to Play Online Roulette in New Jersey?
Most online casinos in New Jersey offer online roulette. It has become a 'must-have' among casino operators in the Garden State. New casino sites just launching their platform may even offer free online roulette in NJ to get some new players on board in the form of no-deposit bonuses and free chips. Residents and visitors to NJ are lucky because there is an excellent choice of casinos with roulette. All NJ online casinos will feature at least one version of roulette, with most having Video Roulette and Live Roulette options. Some of the best real-money roulette online casinos include:
Golden Nugget
Tropicana
BetMGM
Caesars
Unibet
Harrah's
888 Casino
Virgin Casino
Borgata
Mohegan Sun
Understand the Basics of Online Roulette
It doesn't matter which roulette game you are playing online; the basic principles are the same, which makes roulette one of the best casino games for beginners. A standard roulette wheel features numbered pockets that switch colors from red to black. Players bet on a single number, countless variations of numbers, and colors.
If you are playing in a brick-and-mortar casino, the croupier will spin the wheel one way while a small white ball is placed onto the wheel in the opposite direction. Then comes the tense moment where the player waits to see where the ball lands to determine the outcome of all the bets placed.
The wheel features slots for numbers 1 to 36 and pockets for single zero and double zero in American roulette. European roulette and French roulette do not have a double zero. When playing online video roulette, a random number generator is used instead of a wheel and ball. These computer systems randomly determine the outcome of each spin.
Types of Roulette Bets
| 💵Bet | 🪙Minimum Chips | 💰Payout |
| --- | --- | --- |
| Straight | 1 | 35:1 |
| Split | 1 | 17:1 |
| Three Line (Street) | 1 | 17:1 |
| Corner | 1 | 8:1 |
| Six Line | 1 | 5:1 |
| Column | 1 | 2:1 |
| Dozen | 1 | 2:1 |
| Red/Black | 1 | 1:1 |
| 1-18/19/36 | 1 | 1:1 |
There are two main categories of bets in roulette: 'outside bets' and 'inside bets.' Both have their plus points and drawbacks.
Inside Bets
Inside bets are wagers on single numbers or a small range of numbers. These types of wagers have a slight chance of winning, but the advantage of that is the payout will be significant if they do. The below list is the inside bets:
Single number: Place a bet on one number, and you win if that exact number lands.
Street: This is a three-number bet, where players try and improve their chances by placing chips on the line separating outside bets from inside bets.
Split: A wager placed on two numbers.
First four: This is only available in single zero roulette games. This pays out when either 0, 1, 2, or 3 is hit.
First five: Otherwise known at New Jersey casinos as 'basket.' It is the same principle as the first four but includes the double zero to add a fifth number.
Six line: Players bet on two columns of three numbers, making a total of six numbers.
Corner: A wager on four numbers, players place their chips where the four numbers cross to signal a corner bet.
Outside Bets
Outside bets are wagers placed on a large group of slots, odd or even numbers, or pocket colors. On the flip side of inside bets, you have more chance of winning with an outside bet, but the payout will be lower. The below list are outside bets:
Black or red: As the name suggests, you are betting on if the ball will fall into a black or red slot. The bet loses if the ball lands on a different color or in a 0 or 00 space.
Even or odd: Wager on if the winning number is odd or even.
Dozens: Betting on a group consisting of a dozen numbers (1-12).
Columns: A bet on one of the wheel's three columns (1-34, 2-35, 3-36).
Half & half: Players bet on either the first half or the second half of numbers on the wheel (1-18 or 19-36).
Outside bets are popular as the odds are straightforward. Most of the wagers are just below a 50/50 chance, with the odds slightly in the house's favor due to the extra 0 (Zero) slots.

Can't make it to Atlantic City? Then playing online roulette or live roulette in NJ is the next best thing.
Online Roulette Variants
NJ online casinos offer numerous versions of roulette. The significant difference between them is the way the board is structured. American roulette tables have two zero slots, whereas online European roulette or French roulette will only have one. If you have the choice, we recommend always going with a version of the game with a single zero, as the potential returns are higher when you add two 00 slots the house edge increases.
American Roulette – American roulette wheels have two zeros, a single zero and a double zero. It is a classic board and wheel with 38 pockets, 18 black and 18 red. The house edge is double the amount compared to European and French roulette.
European Roulette -The principle of European roulette is the same as American roulette in that the bets are the same and use the same board. However, the roulette wheel only has 37 slots. It has no 00 slots, so the house edge compared to American roulette decreases from 5.26% to 2.7%. If European roulette is available at the New Jersey online casino you are using, go for that version.
French Roulette -French roulette is almost exactly the same as European roulette. It has the same roulette wheel with just a single zero, although the board does differ slightly from the other two versions.
Single Zero Roulette – Essentially, Single Zero Roulette is the same as European Roulette in that the wheel only contains a single zero, and also, La Partage is not offered on this table.
Two rules differentiate French roulette from the others: the La partage rule and En Prison.
With La Partage, if you place a wager on the outside and the ball lands on zero, you get half of your bet back.
En Prison is similar; if the ball lands on zero, you can have another go; however, a second miss means the bet loses; no third time lucky!
Live Dealer Roulette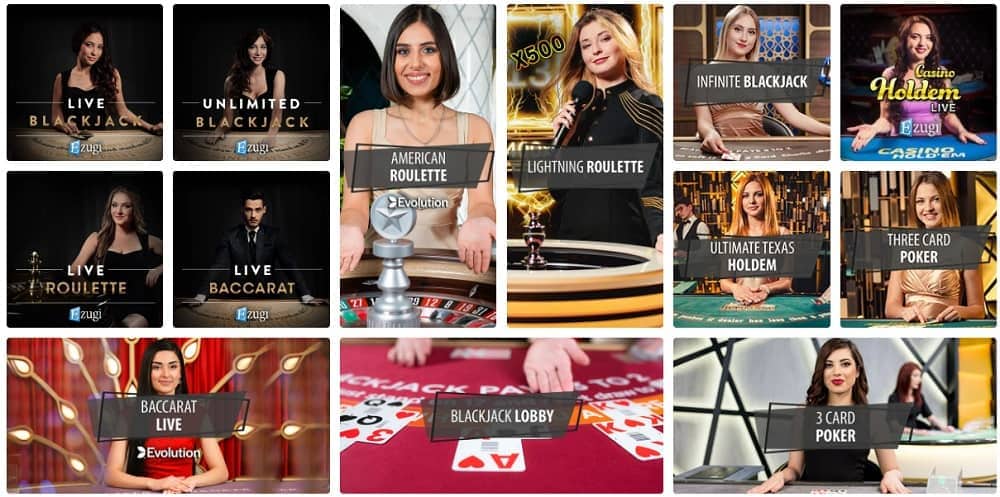 Live dealer games have seen a surge in popularity in recent years. Many New Jersey online casinos offer live games streamed via a professional studio over the internet. Players enjoy live dealer games as they provide the interactivity of playing casino games on a bustling casino floor while playing at home.
It is a 'best of both worlds' scenario. When playing on a laptop or mobile device, players can talk to fellow players via a chat window and engage with the dealer. By viewing the dealer rolling the action, players have sometimes questioned if the variants, such as is Lightning live roulette rigged, as they often feel suspicious about RNG roulette games.
Online gambling and live roulette is widely offered among New Jersey online casinos. There is no limit to the number of players who can play live dealer roulette, which removes the need of having to wait for a seat. Players should be aware that if having a live dealer overseeing the game is important. They can have limited hours, such as from 11 am – 3 am. Some online casinos offer live roulette 24/7
The best live NJ roulette online casinos include Golden Nugget online casino, BetMGM Online Casino, and Tropicana online casino. Although live dealer games are enjoyable, they don't offer great value. Live dealer roulette games only have the American roulette version. If you want to play European roulette or French roulette, you will need to access the main games lobby.
New Jersey Mobile Roulette
Roulette plays well on a mobile device. Players in the state of New Jersey can play roulette through the NJ casino app of their chosen operator and get involved with gambling for real money on the go. Online casinos in New Jersey do not provide all of their games available on the desktop software on iOS and Android apps. The typical roulette game offered on New Jersey casino mobile apps is a single zero game without the la partage rule.
You may also want to read:
Online Roulette Tips
Most players probably want to know how to win playing online roulette. Well, while there are no online roulette hacks you can pull off, there are a couple of things to bear in mind that will improve your chances of winning while playing online roulette.
Avoid American Roulette Where Possible Not all roulette games at New Jersey online casinos are the same. If French roulette or European roulette is available at the online casino you are playing at, go for those versions. The European roulette wheel features a single zero, while the American roulette version is double zero roulette. Playing American roulette decreases your chances of winning more than you would think. On average, there is a 3-4% Return to Player (RTP) difference between American roulette and European roulette.
Try Outside Bets When you are wagering on a big group of numbers, even though your payouts may be smaller, the odds are more in your favor. This way, you can still make money.
Ignore Past Spins Every spin of the roulette wheel is random. Some players feel 'wheel tracking' is a good concept to follow and will often visit casinos in Atlantic City using this method, expecting it to pay off. However, even if there is a run where red comes up eight times in a row, the odds won't change for the ninth. Some New Jersey casinos will add the 'Hot Numbers' board to make you think you can tell the future. We will let you into a little secret; you can't.
Ignore no-lose strategies that do not consider the table will have a max bet limit, such as the Martingale Strategy, where you double up on each losing spin until you win; this can quickly spiral into making required bets that the table does not allow or you losing a lot of money chasing losses!
If you have any questions about playing roulette online in NJ, then drop us a tweet @Gamble_USA. Happy playing!
FAQ's
Which online casino has the best roulette in NJ?
Roulette Players in New Jersey are spoilt for choice for online Roulette with many fantastic casinos to choose between.

BetMGM Casino offers a superb range of Live Roulette tables, including Lightning Roulette. Sites such as Golden Nugget in NJ have one of the largest overall ranges of games, including a comprehensive Video Roulette section.