The state of New York has a growing casino industry, but all of that gambling must be done in person at one of the regulated retail locations.
NY Online casinos are not yet legal in the state, and it doesn't appear that they will be any real money options any time soon.
There are 10 retail casinos in the state of New York, and there are 10 racetracks that offer casino gambling as well. New York has been able to put up some terrific gaming revenue numbers, but the state could see a huge boost if online casinos were legalized and launched.
Online casino gambling is a growing industry throughout the United States, but New York has yet to jump on board. If and when New York does legalize online casino gambling, it could quickly become one of the biggest markets in the industry.
When Will Online Gambling be Legal in New York?
Most New Yorkers and state visitors want to know, "When will online gambling be legal in New York?" but that is a tough question to answer. A lot has to happen before this can become a real possibility, and Governor Andrew Cuomo is not yet on board with online gaming.
You may want to read:
Currently, online betting is not actually prohibited based on New York state law, but it is illegal to operate an online casino. You won't see any online operators accepting customers from the state until the online gambling laws are changed.
Governor Cuomo insists that a constitutional amendment is needed before the state can start to explore online gambling, and voters would have to approve of this change. Lawmakers would need to get a ballot referendum ready to go, but that step hasn't been covered up to this point either.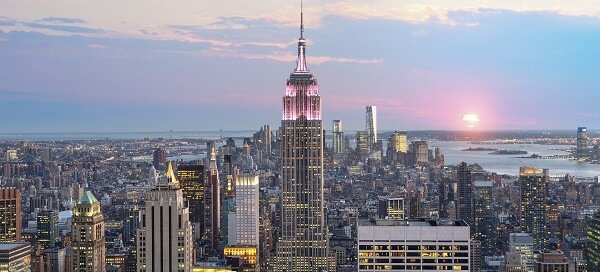 It is likely that New York will have online gambling at some point in the near future, but it probably won't happen until 2022 at the earliest. There are just too many things that must happen before online gambling in New York becomes a reality. Those who are keen to play have been traveling over state borders and playing in NJ and PA where online casino gaming is legal and available online & on mobile.
Top Retail Casinos In NY State
New York has two of the top-rated retail casinos in the entire United States, and there are some great betting options available in the state. Resorts World Catskills and Turning Stone Resort Casino are both popular tourist attractions, and they bring in millions of dollars for the state each year. As online gambling in NY is not yet legal, you wont find any legal NY gambling apps for either casinos or sports betting.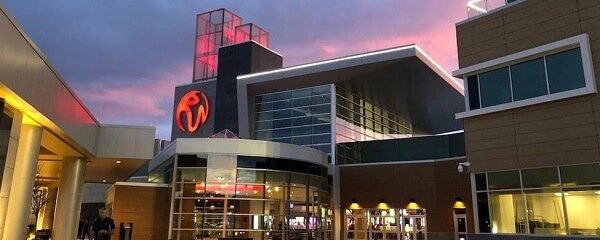 One problem in New York is that there is no NYC casino, and all of the locations are more than two hours from the heart of the state. Bettors will make the drive to visit one of the casinos, but an NYC casino would provide a huge boost in terms of revenue.
The state of New York also allows for tribal casinos, and there are currently six tribal casinos in operation. These tribes have agreed to a gaming compact with the state, which allows them to offer casino gambling on their land.
The huge numbers being put out by the retail casinos in the state show that online casinos in New York City would go over extremely well if the law was ever changed. Several of these casinos would be able to offer online casino gaming almost immediately.
Other companies, such as MGM Casino, would be looking to enter the New York market and offer their online gambling services. New York state law does allow for three more commercial casinos to be built, and passing an online casino gambling law would entice companies into the state.
Popular Online Casino Games
If you are looking to play NY online blackjack, you will have to wait until the state legalizes the online gambling industry. Blackjack is one of the most popular online casino games in the industry, and live-dealer blackjack games are available as well.
Roulette is another popular casino game that lends itself to being a great game online. Online roulette is played at a much faster pace, and there will be several different types of roulette games that are available.
Online poker will also be an option if and when online casinos are legalized as well. Poker is another game that is played at a much quicker pace online as opposed to in a casino.
Social Casinos an Option
Social casino gambling is currently an option in the state of New York as these games are not played for real money. A number of the current casinos in New York currently offer social casino games, but there are some opportunities outside of the United States as well.
Chumba Casino is one sweepstake casino option for New York residents, and there are more than 1 million users playing on the site throughout the United States. While the games are free to play at Chumba Casino, there is a chance to win some real money and there are plenty of great social casinos like Chumba well worth exploring.
If legal online casino gambling becomes a huge hit in the state of New York, then Chumba Casino won't be as popular in the state.
Sports Betting Available in NY
Sports betting is one of the newest gaming options in the state of New York, but online sports betting is not yet legal either. New York has posted modest sports betting numbers since launch, but the lack of mobile betting is holding this industry back.
Again, all of the retail sportsbooks are more than two hours from New York City, and that has kept a lot of bettors from traveling to these locations to bet on sports. Sports betting was launched in July 2019 after lawmakers were able to pass a sports betting bill.
Plenty of Competition Around New York
While the state of New York has not yet legalized online casino gambling, both Pennsylvania and New Jersey have done so. Both states have put up some huge online gambling numbers, and there are plenty of New York residents traveling to these locations to place bets. Luckily, anyone looking to gamble online in NY doesn't have far to go before they can play real money games online.
NJ online casinos are among the best in the entire industry, and there are some big-name operators that have launched in the state. PA online casinos have also done extremely well, especially when retail locations were shut down during the COVID-19 pandemic.