Oregon Lottery Launches Scoreboard Sports Betting App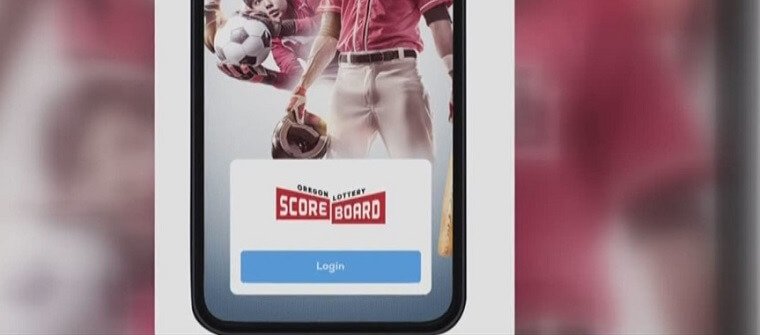 The list of states with mobile sports betting grew again this week with the launch of the Scoreboard app in Oregon.
The app is a product of the Oregon Lottery in partnership with SBTech, a privately run company that specializes in sports betting services. We reported the news back in September about the potential launch of the app and its finally here.
Lottery spokesman Matt Shelby said the decision to work with SBTech to create the app came down to the company's experience and ability to enhance the "player experience".
The launch was not without a few glitches, however, with would-be legal bettors taking to Twitter to air their frustrations, but the app was up and running ahead of Thursday night's NFL game.
Here's some fun facts for Scoreboard (as of 4 pm):

•7,386 registrations
•$308,056 total deposits
•Tonight's Denver Broncos vs Kansas City Chiefs game is the most popular bet
•There have been 20 bets that the Portland Trailblazers will win the NBA title

Play on! pic.twitter.com/eFhKEmK6lB

— Oregon Lottery (@oregon_lottery) 17 October 2019
And one successful bettor was impressed with how quickly he got paid out.
Wow. Money appeared in my account after Broncos/Chiefs went final in basically one minute. Now that the issues have faded, this @oregon_lottery scoreboard app is sick!

— Mike Lynch (@MikeLynch27) 18 October 2019
Oregon bettors kept waiting
The app was slated to launch for the start of the football season but was delayed to give the state lottery more time to iron-out any kinks, and it went through final testing last weekend.
Six bettors were chosen, each with $100 to play with, and two on each platform: iOS, Android and desktop. Bets were placed on games in real time and all banking options were thoroughly tested before final approval was given.
"We're not expecting any surprises," Shelby said prior to the launch.
Banking on the Blazers
What bettors might find a little surprising is the absence of any NCAA games, as betting on such is not allowed and this ban may tied to the fact the lottery proceeds go towards higher education in the state.
That's bad news for bettors looking for some action on local college teams such as the Oregon Ducks and Oregon State Beavers.
Although they do have the option of visiting the Chinook Winds Casino in Lincoln City, a tribal gaming property, as it is taking bets in person on college games.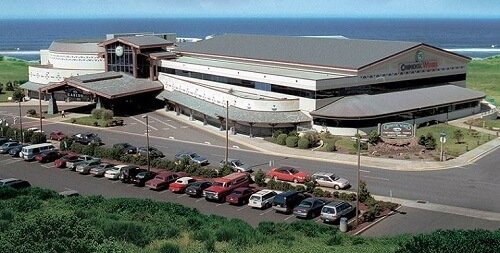 So it's professional sports only on the Scoreboard app with the promise of a "a tremendous selection of leagues and bet types, as well as comprehensive live betting options," which will include the state's NBA team, the Portland Blazers.
The Lottery already has a sponsorship agreement with the Blazers, whose  CEO Chris McGowan is excited about the potential to "broaden the Trail Blazers fan base among Oregonians."
Are Oregon that much better off?
In becoming the twelfth state to offer legal mobile sports betting via an app, Oregon has chosen a far different path to the rest in that it has created a de facto monopoly, with the 'Scoreboard' the only legal betting option.
If bettors don't like the app, and it's too early to draw any firm conclusions on that, they're unlikely to stick with it and may even turn to the only remaining option of illegal books, which remain unregulated and untaxed.
Oregon's lottery-centric path is certainly not the gold standard for legalized sports betting set by New Jersey, where licensed casinos can partner with up to three operators (or 'skins'), meaning bettors have multiple options.
It's no coincidence that New Jersey is now is now rivalling Nevada as the nation's largest sports betting market, with an eye-popping $445.6 million being wagered in the Garden State in September.
It's a similar story in Pennsylvania, where sports betting handle topped almost $200 million last month, and the early signs from the fledgling sports betting markets of Iowa, Indiana and West Virginia again all point to robust competition being crucial to a successful market.
In Oregon, lottery officials are projecting gross revenues of $5 million for the state in the first year, rising to $30 million or more in the third year as the costs of running the app fall.
"Not huge money, but real dollars," according to Shelby.
Even so, it's not hard to imagine those figures being considerably higher had lawmakers not handed a monopoly to the state lottery.
Relevant news