Oregon Making Sports Betting Change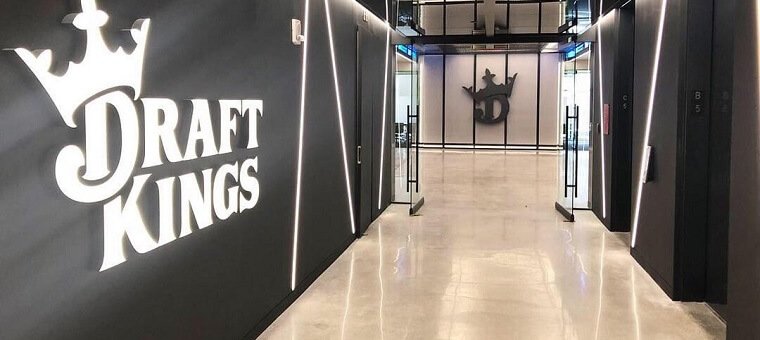 The state of Oregon has struggled to see much progress or growth in its sports betting industry, but that could change in the coming months.
According to an announcement from the Oregon Lottery Commission last weekend, DraftKings Sportsbook is set to take over.
Currently, there is just one online sports betting option in the state, and that is the Scoreboard App, launched by the Oregon Lottery. SBTech powers the Scoreboard app in Oregon, but now it will be DraftKings that is able to use its popularity and brand to grow the industry.

21+. T&C Apply
21+. T&C Apply
DraftKings acquired SBTech last year, and that has allowed Oregon to explore making the move from the Scoreboard app to one of the most popular sportsbook apps in the US. Customers in Oregon have filed hundreds of complaints against the Scoreboard app, and DraftKings should allow for a much smoother sports betting experience.
The Oregon Lottery is hoping that a change to the DraftKings platform will cause an increase in handle and revenue in the state, but DraftKings could actually throw a wrinkle in those plans. The sports betting operator announced on Friday that it was looking to transition to the SBTech platform, which could signal only a slight change in Oregon.
SBTech has built up a monopoly over the sports betting scene in Oregon, and that system would not go away if DraftKings were to take over. DraftKings would still be the only sports betting option available, but it has a much better reputation than the current Scoreboard app.
DraftKings has a similar situation in the state of New Hampshire as they are the only online sportsbook app in that market. New Hampshire has posted much better overall numbers than Oregon, and that has led to some optimism within the Oregon Lottery Commission.
The lack of competition could allow DraftKings to operate without any major bonus opportunities, but that will not likely be the case. This company has built up a great reputation for a reason, and customer service is at the top of the list.
DraftKings Stock Prices Rising
DraftKings has seen tremendous growth since going public in 2020, and it appears as if 2021 is set to become another huge month for the sports betting operator. The company announced its fourth-quarter earnings report on Friday, and the numbers were much better than expected.
Shares jumped more than 6% on Friday after the announcement was made, and DraftKings stock prices have been all over since going public.
According to the earnings report, revenue increased to $322 million in Q4, an increase of more than 146 percent from the previous quarter. This also represented an increase of more than $131 million during Q4 of 2020.
The company also announced a change in forecasted revenue for 2021, and it is much larger than the projected market estimate. DraftKings believes it will earn between $900 million to $1 billion during 2021, and adding new markets such as Oregon will help boost those numbers.
Stock market analysts project that share prices will range between $41 to $100 by the end of 2021.
For more legal casino and sports betting news across the US, follow us on twitter @Gamble_usa for the latest news and offers.
Relevant news