Oregon State Casino to Launch Sports Betting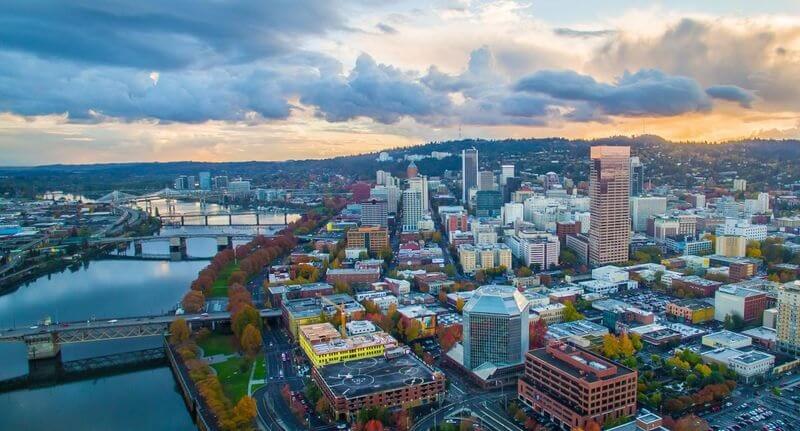 Legalized sports betting is about to hit the West Coast with an Oregon casino set to open its doors to bettors at 9am PST on August 27.
The Chinook Winds Casino, a tribal-owned property located in Lincoln City, is all set to launch its sportsbook, having partnered with the Las Vegas Dissemination Company (LVDC) to provide its sports betting technology.
The LVDC, which is already working with a tribal casino in New Mexico on its sportsbook, will provide the hardware, back-end technology, software support and risk-management experience for the Pacific Ocean-front casino.
"The lounge will open with Nevada-style sports wagering, opening with three teller terminals and one self-serve kiosk," said Jay Vaccaro, Director of Sales, before adding "It will be retail betting. Right now the [tribal-state] compact only allows for brick-and-mortar sports wagering."
Will Robertson, director of casino operations at Chinook Casino, expects the new sportsbook to be a major hit with Oregonians. He said: "We're expecting it to be pretty busy. There may be lines to get your bets in."
Over the next few months, more of the land-based casinos in the state, all of which are tribal-owned, are set to begin operating retail sportsbooks. Lot's of states are now all playing catch up to New Jersey who legalized NJ betting apps over 12 months ago.
Oregon residents – and visitors – hoping to place their wagers anywhere in the state online will have to wait a little longer as the Oregon State Lottery is behind schedule with plans to launch an app for sports bettors.
Missing the opening of the college football and NFL seasons is now inevitable and Lottery spokesman Matt Shelby confirmed this to the media this week, saying: "It' will likely be two, three weeks into the season. Testing is going fine."
He also said the delay is down to designing interfaces between the sports game and the many different purchase technologies that have developed in recent years.
For Oregonians the launch can't come soon enough having gone without any form of legalized betting for 12 years – the state had allowed bets on NFL games via its Sports Action lottery game between 1989 and 2007.
But the Lottery will begin with lines on professional sports only having succumbed to pressure from the NCAA, who threatened to withhold championship events in states that permitted wagering.
The Chinook Casino on the other hand will boast college sports markets when it opens, although all wagering will need to be done in person of course.
Relevant news