Oregon's Sports Wagering App Off To Solid Start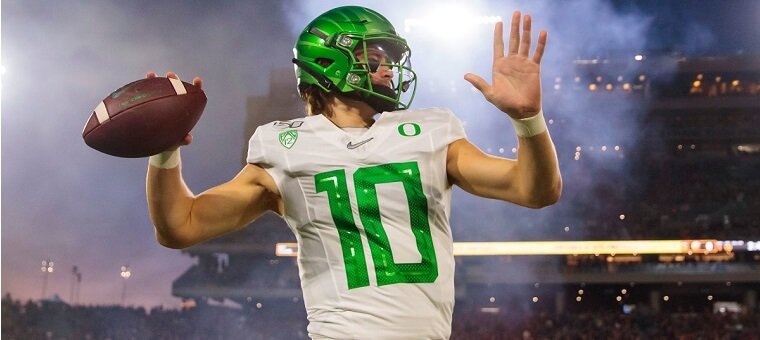 Oregon's mobile sports betting platform, the Scoreboard, saw a handle of $17.1 million in November, the first full month it was available.
The Scoreboard app is a product of the Oregon State Lottery in partnership with Malta-based SBTech, and has been live since mid-October.
According to Lottery officials, a total of 720,04 bets were made last month with an average stake value of $23.76. A hold of 5.14% was reported, generating $960,714 for the Lottery.
The impressive start is highlighted even more when viewing the figures from launch, provided here by self-confessed 'sports gambling nerd', Daniel Kustelski (@djkustelski):
"Since Scoreboard launched on October 16, players have staked $22.7m via the app, with total revenue generated reaching $1.2m. In total, 992,842 bets have been placed, at an average value of $22.88, with 34,489 players registering to date." https://t.co/Ms7CcIqdIb

— Daniel Kustelski (@djkustelski) 5 December 2019
Delving into the figures
Breaking down November's figures reveals that two sports produced over $100,000 in revenue, with basketball ($586,824) easily  football ($186,539).
Oregon players wagered $8.6 million in stakes on basketball, which was 50.3% of the total handle, with the Portland Trail Blazers no doubt attracting more than their fair share of those bets. Around $6 million was wagered on football.
Ice hockey proved popular too, while the likes of volleyball, snooker and Aussie Rules Football also attracted some betting action.
With $9.3 million in stakes, pre-match betting was the most popular form of wagering, with in-play handle standing at $7.8 million. Pre-match revenue was $477,087, while in-play actually generated more ($483,627).
Biggest winners and losers so far
A pre-launch claim by Lottery officials that bettors would be able to deposit up to $250,000 into their wagering accounts has yet to be tested, and the average bet so far is a modest $22.
That said, one intrepid bettor plunked down a combined total of $7,000 on a couple of Nov. 24 NFL games, netting $5,000 from those winning wagers.
The same bettor was not so fortunate when putting down $15,000 on the San Antonio Spurs to pull off a 'surprise' victory over the LA Lakers; a game that saw the Lakers extend their winning streak to eight.
The biggest bet placed through the app to date, according to local news outlet KGW, was a $10,000 futures bet on the Kansas City Chiefs to win the Super Bowl.
While that bet is still very much alive, the gambler in question has already got cold feet, cashing out his or her bet to get out of the wager and take a loss of $1,000. It remains to be seen whether that decision will come back to haunt them.
And here's a success story we all aspire too.
One Scoreboard player, with a crystal ball it seems, turned $5 into $81,965 by hitting a rather unconventional 15-team parlay, involving games from the EuroLeague Women and EuroCup Women basketball games.
"It was the largest payout on a single wager since the Oregon Lottery released its new online sports betting game last month," reported Portland's KGW 8.
The future of sports betting in Oregon
Given its strong start, it's a case of on wards and upwards for the Lottery's sports wagering app, with Scoreboard-branded retail kiosks in approved locations now under consideration.
Whilst not the gold standard for legalized sports betting set by the likes of New Jersey and Nevada, which combined for over $1 billion in October, Oregon's lottery-centric approach is clearly not distracting serious interest from bettors.
That the app currently doesn't offer action on college competitions is a flaw, as well as being hugely inconvenient for Oregonians hoping to bet on local teams such as the Oregon Ducks and Oregon State Beavers.
Lottery officials have not ruled out allowing betting on college sports at some stage in the future, but until then bettors will have to visit one of two tribal-owned casinos to place such bets.
The Chinook Winds Casino in Lincoln City was the first to open the doors to its retail sportsbook on August 27th, and it has since been joined by the Coquile Indian Tribe-operated Mill Casino, through a partnership with Betgenius and International Gaming Technology.
Relevant news