Pennsylvania Sets new State Record in August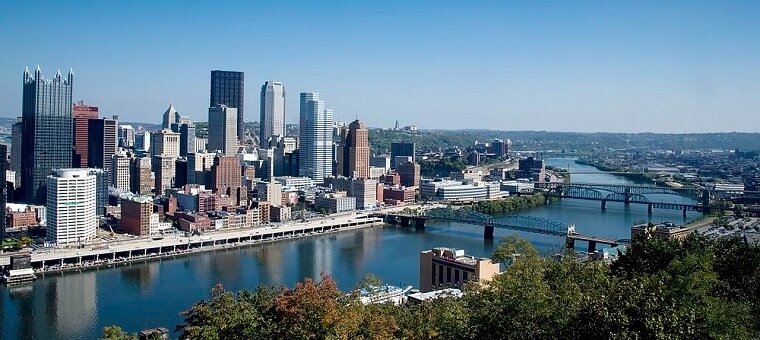 August was a record-breaking sports betting month for Pennsylvania
Along with most other states, the sports betting industry in Pennsylvania took a severe hit as major sports were shut down due to the COVID-19 pandemic. However, the tide is now turning, and the industry is showing signs of getting back on its feet. The total sports betting handle recorded in August in Pennsylvania set a new record. There is optimism that these numbers will continue to grow in the coming months as leagues such as the NFL begin their seasons.
In August, the total handle posted by Pennsylvania was $365 million, which obliterated the previous record of $348.4 million set in January 2020. It is not just the Keystone State that has seen impressive sports betting numbers. August was also a successful month for other states across the country. New Jersey set the benchmark of a new record for the whole sports betting industry after their total handle came in at more than $668 million last month.

21+. T&C Apply
21+. T&C Apply
New Jersey and Pennsylvania continue to enjoy massive success in the sports betting market. Both states combined for more than $1 billion in total handle during August. That is a fantastic foundation to build on and why many analysts are predicting a positive future for the sports betting industry. It's safe to say the PA online sports betting marketing is booming.
The primary reason for the success in August was the return of live sports. However, this did not include the NFL, which began its season on September 10th. Historically, betting on football brings in the most revenue for sportsbooks, and it would not be a surprise to see Pennsylvania set a new record in September.
There was a significant increase from July to August of more than 121 percent, and the numbers are now even greater than they were before COVID-19 hit. More states are launching their own sports betting markets, but Pennsylvania remains one of the country's most robust industries.
More Punters Move to Mobile
It was no surprise to discover that mobile sports betting accounted for most of the total sports betting handle for Pennsylvania. Even though casinos and retail sportsbooks have re-opened in the state, most bettors prefer to use their mobile phones to bet on sports.
Mobile sports betting made up over 88 percent of the total sports betting handle, which equates to $321.55 million of the August total. This was a 107 percent increase on the mobile betting handle posted for July.
It was difficult to read too much into the mobile numbers in July as retail sportsbooks were closed. However, as physical casinos and retail sportsbooks have now re-opened, most analysts predict that mobile betting will make up most of the handle.
Gaming Industry Grows
Sports betting enjoyed a super month in August in Pennsylvania, which was also the case for the wider gaming industry. Gross gaming revenue from the physical casinos located throughout the state was $306.3 million during August.
This was a sharp increase from the numbers in July, and also a year on year increase from August 2019 of five percent, once again emphasizing that the gaming industry is making a healthy recovery. Online gaming, in particular, has seen a significant increase. August 2019 revenue was $2.5 million, whereas this year, that figure has risen to an impressive $39 million.
Follow us on Twitter @Gamble_usa to stay up to date on the latest legal casino and sports betting news across the US.
Relevant news