Pac-12 Announces Resumption of Football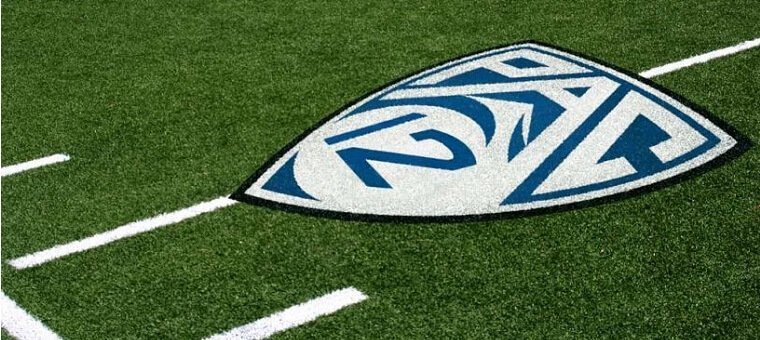 After careful thought and consideration, the Pac-12 Conference has announced the resumption of college football this fall.
The 2020 college football season can begin on Nov. 6 as long as each college and university has approval from state and local health officials.
The Pac-12 Conference is the final Power 5 conference to announce the return of football, and the league was under a ton of pressure to make this announcement. The 2020 season will be much shorter than a traditional year, but teams will still have a chance to compete for a national championship.

21+. T&C Apply
21+. T&C Apply
On Aug. 11, the Pac-12 Conference announced the postponement of all fall sports until Jan. 1, 2021. At that time, the league cited information from health officials that made hosting athletic competitions a danger to student-athletes and the campus environments.
Daily antigen testing will be utilized on every Pac-12 campus this fall, and all student-athletes will also undergo one PCR test each week. If an antigen test reveals a positive diagnosis, then a PCR test will be used to verify that information.
All of the 2020 Pac-12 football games will take place without the presence of fans, and fans will not be able to attend other sporting events in 2020. The Pac-12 Conference will re-evaluate the situation in January 2021 with the hope that fans can be welcomed back.
OFFICIAL: Pac-12 announces resumption of football, basketball & winter sports seasons. Full information below.

— Pac-12 Conference (@pac12) September 24, 2020
Each team in the Pac-12 Conference will play seven games this season, with six of these games coming in the regular season. The Pac-12 Championship Game will be held on Dec. 18, and all teams will get an extra game that date as well.
The top team from each division will meet up in the Pac-12 Championship Game, and the league is hopeful to get a team into the College Football Playoff. On Dec. 18, the remaining 10 teams will play a crossover game against a team from another division.
There are no open dates on the Pac-12 football schedule, which could create some problems, especially during the upcoming flu season. The league is hopeful that daily testing will stop the spread of the virus, but there is no time to postpone or reschedule any games.
Basketball, Other Winter Sports Also Back
Along with football, the Pac-12 also announced that men's and women's college basketball can also begin on Nov. 25. This date is consistent with a recent announcement from the NCAA that outlines a new start date for each sport.
The rest of the winter sports were not given a start date in the official announcement from the Pac-12, but the conference will continue working with state and local health officials to come up with a plan. This affects wrestling, men's and women's swimming and diving, and men's and women's gymnastics.
The remainder of the fall sports that had fall championships postponed will be able to begin play on Jan. 1, with those championships to be held at some point this spring. Each university will be responsible for conducting these sports in a safe and responsible manner, but the athletes will get a chance to compete at some point this year.
Follow us on Twitter @Gamble_usa to stay up to date on the latest legal casino and sports betting news across the US.
Relevant news