Padres Make Flurry of Moves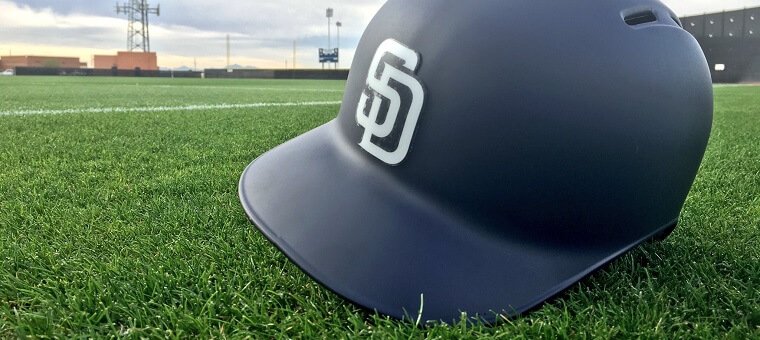 While much of Major League Baseball focuses on cutting salary ahead of the 2021 season, the San Diego Padres have been extremely aggressive.
San Diego finished in second place in the National League West a season ago, and it is looking to overtake the Los Angeles Dodgers next season.
Armed with plenty of cash and one of the best minor league systems in baseball, the Padres acquired two of the top pitchers in the league. San Diego was also able to sign one of the top international players, and the Padres still did not have to trade their most prized prospects.

21+. T&C Apply
21+. T&C Apply
It's unclear how these trades will eventually look five years down the road, but the Padres are clearly a better team than they were just a few weeks ago.
Padres Acquire Snell From Rays
The first major deal struck by the Padres was acquiring lefthander Blake Snell from the Tampa Bay Rays in exchange for minor league prospects. Snell is a former Cy Young winner but a pitcher that has been on the trade market since the end of the 2020 season.
Top pitching prospect Luis Patino is headed back to Tampa Bay as a part of this deal. Cole Wilcox, another pitching prospect, will be going to the American League as well.
Tampa Bay was also able to get a pair of catchers in this deal as that is a position of need for this team. Francisco Mejia and Blake Hunt will both be heading to Tampa Bay as the Rays did get a nice package of talent for their ace.
In 2018, Snell won the American League Cy Young Award after posting a 21-5 record with a 1.89 earned run average.
Darvish, Caratini Coming From Cubs
After acquiring Snell from the Rays, San Diego went out and acquired Yu Darvish from the Chicago Cubs. Also coming to San Diego is Victor Caratini, who has emerged as the personal catcher for Darvish.
The Cubs are receiving Zach Davies and four international prospects who are all under the age of 20. This was a clear salary dump for the Cubs, who are dealing with a major financial crisis.
Darvish finished second in the Cy Young Award voting a season ago after pitching 76 innings and posting a 2.01 earned run average. He is currently still under contract for three seasons, and the Cubs sent some cash to San Diego in order to complete the deal.
Padres Sign Kim
The Padres weren't only looking for Major League Baseball talent to improve their roster as they looked to the KBO as well. Earlier this week, San Diego reached a deal with infielder Ha-Seong Kim.
Kim was posted by the Kiwoom Heroes earlier this month, and he was widely considered one of the top international prospects. The 25-year-old can play a number of different infield positions and was one of the stars in the Korean Baseball Organization.
Last season, Kim hit 30 home runs to go along with an impressive batting average of .306. He also stole 23 runs, and he is expected to play second base with the Padres as the team is set at both shortstop and third base.
For more legal casino and sports betting news across the US, follow us on twitter @Gamble_usa for the latest news and offers.
Relevant news