Penn National complete theScore acquisition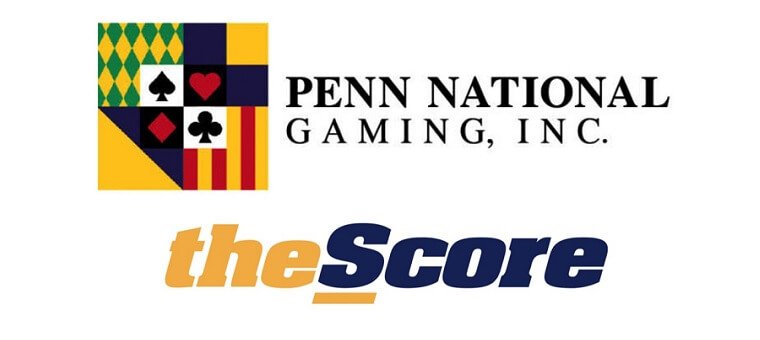 Penn National Gaming Completes Acquisition of Data Platform theScore
Penn National Gaming has announced it has officially completed the acquisition of Score Media and Gaming for $2 billion in cash and stock. Adding theScore to their portfolio strengthens Penn National's digital media and gaming strategy. theScore has achieved success in both the American and Canadian markets. It is currently the most popular sports media app in Canada and the third most popular in North America.
theScore Bolsters Penn National Strategy
After completing the acquisition, Penn National hopes theScore's fully integrated media and sports betting platform will improve its current gaming offerings and provide a better overall experience for its users.

21+. T&C Apply
21+. T&C Apply
Jay Snowden, President of Penn National Gaming, said that they were excited to be "creating this powerful new entertainment flywheel." Snowden added that adding theScore's platform will provide them with "multiple growth channels that transcend our current business verticals." Snowden stated that they are excited to enter the Canadian gaming market, which presents fresh opportunities. He was keen to mention John Levy and his family, saying they are proud to have "their entire team bring their best-in-class technology" and skillsets to Penn National.
The acquisition means Penn National can link theScore with its Barstool Sports brand, giving the company two unique and successful media assets. Barstool is well-known for its social media presence and personalities, while theScore is famous for its scoreboard app.
John Levy, Chairman and CEO of theScore, said it is "a truly exciting time to join Penn National" and work together with their team to build a "first-of-its-kind sports media and gaming company." Levy stated that there is a "natural alignment between the two companies," and now is the perfect time to build on the growing expansion opportunities across sports betting and online casino platforms. Levy confirmed that the newly combined company is in a great position to expand across North America and Ontario later this year.
theScore & Barstool Sportsbook
theScore Bet is currently active in four states: New Jersey, Iowa, Colorado, and Indiana. The Penn National sportsbook recently went live in Arizona, meaning the popular online betting brand is now live in nine states.
In March, theScore Bet announced it had agreed to a deal to become an official betting operator of the PGA Tour. As part of the agreement, the Tour incorporates daily odds updates from theScore Bet. Additionally, theScore Bet has rights to advertise with the PGA Tour and video content rights o enhance its golf offerings.
Want to stay up to date on the latest legal sports betting news across the US? Then come and follow us over on Twitter @Gamble_usa.
Relevant news