Penn National Announces new in-house iGaming Studio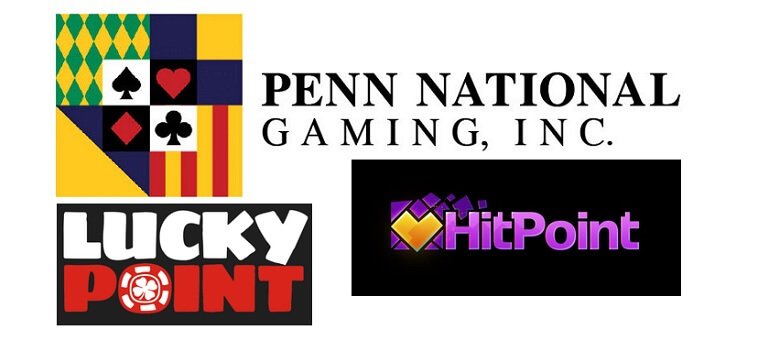 Penn National reveals a new in-house iGaming Studio as they acquire HitPoint and sister company LuckyPoint.
With a firm focus on the online gaming market, Penn National Gaming has revealed it has created Penn Game Studios, an in-house content development team with the primary focus on creating iCasino content. Alongside creating the brand new in-house studio, Penn National also announced that it had acquired Massachusetts-based HitPoint Studios and its sister company LuckyPoint. LuckyPoint is a real-money gaming company offering customers numerous options for users.
Jay Snowden, president, and chief executive officer of Penn National, said they are "incredibly excited" to be launching the new iGaming studios. Snowden stated that it was "another important step in our company's evolution" as they look to make strides in the sports betting, retail, and interactive gaming industry.


21+. T&C Apply
21+. T&C Apply
Snowden added that the company will now "have the ability to create exclusive content for our audiences." He mentioned the Barstool brand, expressing that they can now leverage that arm of the business, including their database of 20 million mychoice customers. He said the next step would be to "create cross-marketing opportunities with our brick-and-mortar facilities."
In February last year, Penn National agreed to a new partnership with Barstool Sports, acquiring a 36% stake in the company. Currently, online casino games are legal in West Virginia, Delaware, Pennsylvania, and New Jersey, and Michigan. The company already has a presence in Michigan with its online casino, so Pennsylvania would be the next logical step as Penn National is based there.
Background on HitPoint Purchase
HitPoint was established in 2008 and is an independent game design and development studio. The company has created over 50 games for some of the biggest brands and publishers in the industry. Some of the names include EA/PopCap, Disney, Google, NBCUniversal, and Ellen DeGeneres.
In 2019, HitPoint spun off LuckyPoint to target real-money game development and the development and operation of a remote gaming server, according to a press release. In addition to traditional slot machines and online casino table games, the LuckyPoint RGS offers various gaming styles to desktop and mobile devices.
HitPoint CEO Paul Hake said they are "thrilled to be joining Penn National." He said the company would be bringing their "expertise to the company's interactive division." In addition, Hake said that they are excited to bring their "creativity, design, and engineering skills" to an already established team at Penn National.
HitPoint and LuckyPoint employees will become part of Penn National's interactive division, Penn Interactive.
For more legal casino and sports betting news across the US, follow us on twitter @Gamble_usa for the latest news and offers.
Relevant news