PGA Tour Championship Betting Preview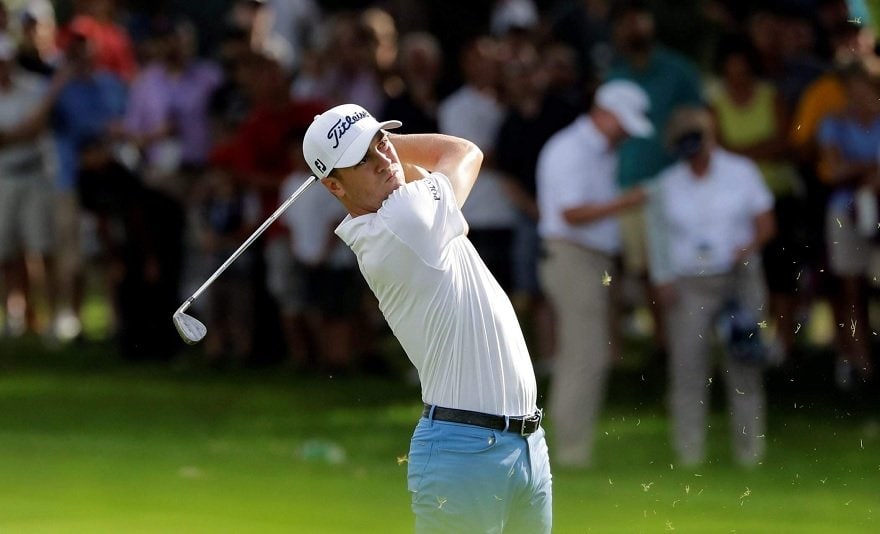 Just one event remains before the current PGA Tour season officially comes to a close. The top 30 golfers will head to East Lake Golf Club in Atlanta this weekend for the annual Tour Championship.
This year, in order to avoid a scenario like last year where we're celebrating two winners, the PGA has unveiled a new concept known as "Starting Strokes." Each golfer will have a score before the tournament even starts, starting with the leader Justin Thomas at -10 all the way down to even par. The winner of this event will win not just the Tour Championship but also the FedEx Cup. PointsBet have some exclusive bonuses on the tour, read more here where you can get a $25 bet to use on The Tournament!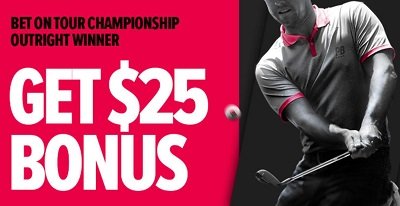 So with all that being said, it's still hardly a guarantee we see Thomas cruise to victory. There are still several players who are worth taking fliers on this week. Here are the ones to watch, along with their odds and starting strokes. Bettors in NJ wanting to have a wager, can check out our pick of the best NJ Sportsbook apps
Justin Thomas +225
Starting Strokes: -10 (first place)
We start with Thomas, who won his first event of the year last week in Medinah, Ill., in record-setting fashion. As a result of that, JT is in a great position to win this week as well, playing at East Lake where he has finished no worse than T7 in three trips.
Thomas leads the field in a couple of statistical categories, including SG: approach, and sits in the top five in Par 4 scoring. His putting will once again have to be elite if he's going to hold off the charging field. This will be an unprecedented way to start a tournament, but if anything, it's more of a reason to bet on Thomas.
Patrick Cantlay +500
Starting Strokes: -8 (second place)
It took a historic performance from Thomas to keep Cantlay from winning the BMW Championship and starting this week in first. But a second-place finish there gives the Southern California-native a second-place start at the Tour Championship.
Cantlay has the best chance to knock Thomas off early and will be aiming to do so. He ranks in the top 15 in every major statistical category; however, a pair of average finishes at East Lake (T20-T21) in the last two years show this course may not be his best. Regardless, he should be in the mix and is worth betting based on starting position alone.
Brooks Koepka +500
Starting Strokes: -7 (third place)
Koepka was No. 1 in the FedEx Cup standings for most of the year, but now enters the final event trailing Thomas by three strokes. But Koepka certainly has the ability to close the gap and put the pressure on.
The four-time major winner leads in two critical categories: Par 4 scoring and approaches from 175-200 yards. This is a long course, but one that only has two Par 5s, so those stats are incredibly relevant. In addition, with a championship (and money) at stake, I could see Koepka elevating his game when it counts. He is always someone worth betting on when it comes to big events.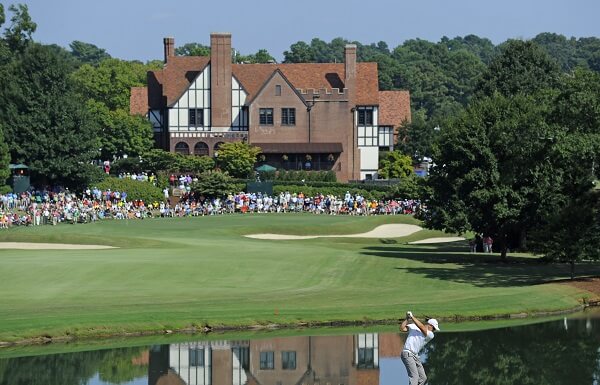 Jon Rahm +1600
Starting Strokes: -4 (sixth place)
Rahm is the first guy mentioned with very intriguing odds. Yes, the young Spaniard trails Thomas by six strokes going in. But at the end of the day, that is a deficit that can be made up rather quickly by one of the best ball-strikers in golf.
He has found his stroke the last couple of weeks, opening the playoffs with a pair of top-five finishes. He is second on Tour in SG: off-the-tee, and should benefit from the rainy conditions expected in Atlanta. Out of all of the players who trail Thomas by five or more strokes, Rahm makes the most sense to mount a comeback.
Xander Schauffele +2800
Starting Strokes: -4 (eighth place)
Unlike the players mentioned above, Schauffele's form has admittedly not been the best. Starting six strokes behind the leader, he will have to put together four consecutive good rounds, something that he has struggled to do lately.
So why am I mentioning him? Because Schauffele has mastered East Lake. He won the Tour Championship in his debut there in 2017 and finished T7 last year. His per-round scoring average in Atlanta over the last two years is 67.88. Based on that course history alone, Schauffele is worth taking a deeper look at.
Adam Scott +4000
Starting Strokes: -3 (13th place)
If you're looking for a combination of a good player and good odds, Scott fits the bill. He enters the Tour Championship with the same score as Dustin Johnson, who despite struggling the last two weeks is being listed at +2500. He also has the same odds as Justin Rose, who is starting the tournament at -2.
Scot earned top-10 finishes in each of the last two weeks thanks to elite ball-striking and putting. In addition, he finished top 10 in his last two times at East Lake. It's hard to know how easy or difficult it will be for someone who's seven strokes back to start a tournament to win, but if there was anyone in that range to do it, I think Scott is the guy.
The Pick
Based on odds, form, and stakes, I will go with the guy who has always seemed to come through when the stage is the brightest. I'm picking Brooks Koepka to win his first Tour Championship, thereby claiming the FedEx Cup victory as well. Looking at the early odds and lines, it would be worth checking out William Hill who seem to be offering the best value.
Relevant news