PGA TOUR and PointsBet extend marketing partnership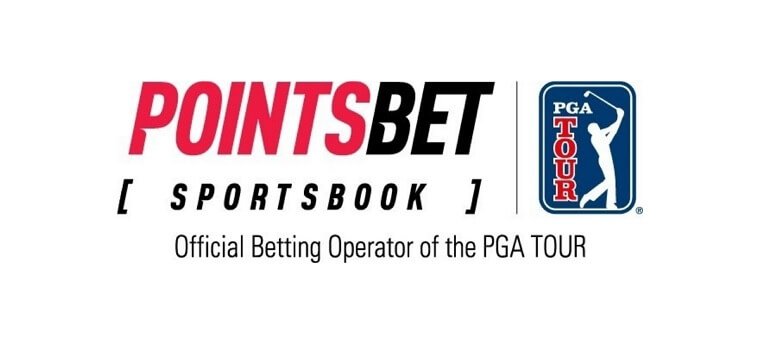 PointsBet and PGA Tour Sign Extension to Multi-Year Sports Betting Deal
The PGA Tour and gambling operator PointsBet have announced they have extended their partnership. Earlier this week, both parties announced a three-year extension of their multi-year agreement, which named PointsBet Sportsbook as an official betting operator of the PGA TOUR.
Norb Gambuzza, PGA TOUR Senior Vice President in Media & Gaming, said that they are "excited" to continue the working relationship with PoinsBet as they seek to create "innovative sports betting and free-to-play products" for golf fans. Gambuzza added that "PointsBet's golf products continue to experience tremendous growth," and with the support for their free-to-play game with Low6 will allow fans to experience "exciting in-play games in a free-to-play environment."

21+. T&C Apply
21+. T&C Apply
As part of the agreement, live betting odds provided by PointsBet will be featured on PGA TOUR Linear and streaming broadcasts on Peacock and the GOLF channel. Additionally, the operator will have its odds featured on NBC broadcasts in the future.
Several PointsBet integrations, such as hole-by-hole odds, total leaderboard odds, and odds for the lowest score by group, were mentioned during the GOLF Channel's recent broadcast of the Fortinet Championship. These will continue in the future with the GOLF Channel's coverage of the next edition of the FedExCup Regular Season.
PointsBet has also been named as the official free-to-play games provider of the PGA TOUR. It will soon be releasing a new game that will be presented by PointsBet in the US and has been designed to increase fan engagement with perks such as weekly prizes and live in-play games. Fans can participate at any point in the tournament with a points system directly linked to live odds featuring games such as top 10, top 30, and outright winner. The game offers a weekly cash prize of up to $5,000. PointsBet will announce more details before the game is officially released in January 2022. PointsBet has been widely regarded as one of the best betting apps for Golf since they entered the US market so it seems like an ideal partnership.
Johnny Aitken, PointsBet USA CEO, described expanding their relationship with the PGA TOUR as a "key step" in providing viewers and fans with odds integrations and content that utilizes PointsBet's features. Aitken said it is an "exciting time for bettors and viewers."
Other PGA Tour Partners
PointsBet is not alone in being named as an official sports betting partner of the PGA Tour. Competitors DraftKings, BetMGM, and FanDuel also have deals with the PGA Tour.
DraftKings and FanDuel signed agreements with the PGA Tour in August 2020, while BetMGM signed in June 2021.
Want to stay up to date on the latest legal sports betting news across the US? Then come and follow us over on Twitter @Gamble_usa.
Relevant news