Philadelphia Eagles at Green Bay Packers Betting Preview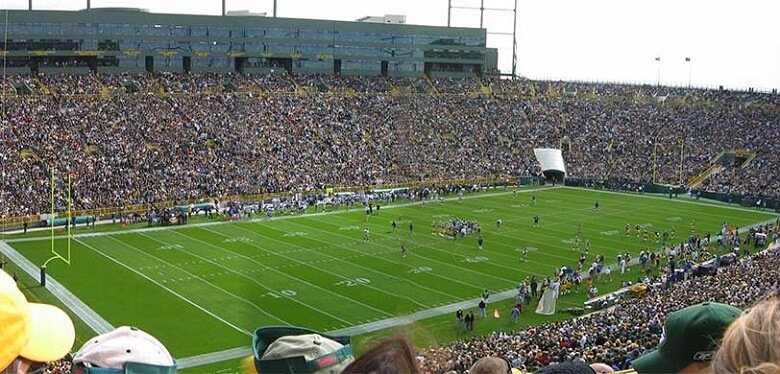 Week 4 of this 2019 NFL season has a number of question marks for teams that we thought would be good.
Game time: Thursday September 26th @ 8:20pm
The Philadelphia Eagles fit that mold, as they have started the year at a staggering 1-2 and have had injuries on both sides of the football.
They have managed to keep most of their games close until the last couple of possessions, but they will have a tough matchup this Thursday night.
Philadelphia will be traveling to Lambeau Field to take on the Green Bay Packers. The Packers are one of six undefeated teams left this season and will prove to be a tough matchup.
This article will preview the game and help you determine what your best bets are for Thursday night's matchup.
Fly Eagles … Fly?
It sure has been a rough stretch for Philadelphia fans this season. The team's receiving corps has been decimated by injuries, including Alshon Jeffrey and DeSean Jackson.
The running back situation has not been so ideal for Philly either, as Miles Sanders has not performed at the level that some people predicted in the preseason.
They also brought in former Chicago Bears running back Jordan Howard in the offseason, but he has yet to be more than just an average back in 2019.
All that to say, the Eagles are still led by stud quarterback Carson Wentz. Even with all of the injuries to key skill position players, Wentz has been electric as a leader and someone the team can rally behind.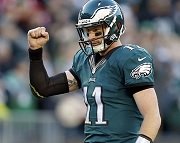 I would not ever count the Eagles out, especially since they are one of three teams with two losses in their own division.
Unfortunately for the Eagles, if they were to fall to 1-3 after this Thursday night contest, it will be a long, uphill battle to climb into the playoff race.
Green Bay Relying On Defense
What a difference a year makes for the Green Bay Packers. Last year had coaching complaints, defensive struggles, and a lack of a run game.
The new season brought in a new head coach and a heavy investment into the Green Bay defense.
The Packers' defense has been lights out so far this season, as they have held all three opponents to under 20 points.
Aaron Rodgers finally has the help he so desperately coveted for years. Aaron Jones looks great as a running back, and Rodgers has multiple receivers that are down-field threats.
While we have been praising Green Bay's defense, they have yet to play a talented offense this year. The Eagles pose the biggest offensive threat that they have faced this 2019 season.
Wentz will struggle against the lights-out corners of Green Bay, but it is rumored that Jeffrey will be returning this game. He will help open up some holes for the run game and hopefully spread the field for the Philly offense.
Green Bay is good, and this may be the year where Rodgers gets another chance at a Super Bowl ring.
Betting Preview
The Green Bay Packers are favored at home this Thursday night at -4.5 with the over/under being set at 45.5.
The over/under is low in this game due to the Packers being a very controlled and conservative offense so far. Their defense has really been the star of the show, and I think they will come up big again here.
Wentz needs to have more of his offensive threats back healthy for me to feel confident that the Eagles would win this game on the road.
You don't bet against Aaron Rodgers at home, so take the Packers at -4.5 but take the under on the point total.
Make sure to lock in your bets before kickoff on Thursday night!
Check back for more Free Football picks and follow us on Twitter @Gamble_usa
Relevant news