PlayUp gains access in 3 new states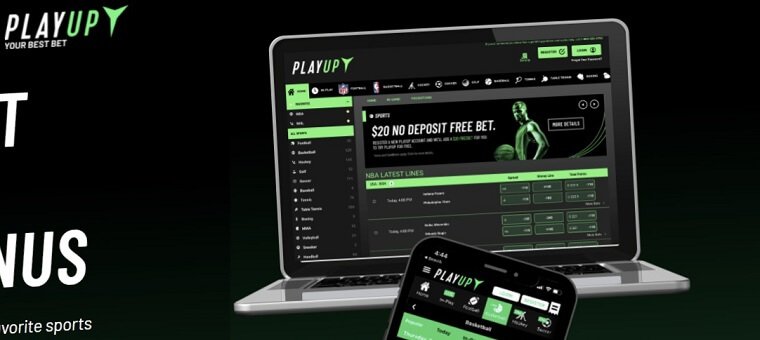 PlayUp continues its U.S. expansion as they gain market access in 3 states.
Australian-based operator PlayUp has announced that it has gained access to the Indiana sports betting market and Iowa in addition to iGaming in New Jersey, pending regulatory approvals. The company has secured this access through a partnership with Caesars Entertainment. PlayUp also revealed that it has initiated the regulatory process in the three states and hopes to launch later this year.
The three new markets will add to PlayUp's existing U.S. operations in Colorado and New Jersey. The company is still waiting for regulatory approval in the Garden State for its sports betting product. PlayUp launched its online sports betting app in Colorado on March 8 following a soft launch. The Centennial State is the first U.S. market that PlayUp has launched in, and the app went live just in time for March Madness.

PlayUp is an entertainment, tech, and online sports betting company that owns its own wagering and daily fantasy sports platform. Additionally, the company operates an in-house risk and trading team, making it a rather unique entity. Currently, PlayUp has legal products in the U.S, India, Australia, and New Zealand.
Its product portfolio includes, in addition to daily fantasy sports and sports betting, eSports, horse racing, and fantasy options on both horse racing and eSports.
PlayUp Continues U.S. Expansion
Laila Mintas, chief executive officer of PlayUp USA, said that the three new states signal "the next phase of our growth in the U.S.." Mintas added that being able to add iGaming in New Jersey "will usher in a new product offering for us," which will speed up and "drive our continued success."
Once PlayUp gets the green light to launch in New Jersey within the next six months, it says it will be established among the top 15% of U.S. operators who have an online presence in six or more states.
Mintas said that the company is sticking to its motto of 'Your Best Bet' regarding its product portfolio. They are "excited for what lies ahead" as they seek to place their product "in front of as many Americans as possible" via the ever-growing regulated market.
The new market access deals for PlayUp mean the company will enter markets of nearly $500 million. New Jersey iGaming posted almost $108 million in April, while Iowa's sports betting handle in April was $118 million and Indiana's was $236 million.
Be sure to check back for more sports betting and casino news across the US. Follow us over on Twitter @Gamble_usa for the latest news, operator offers, and promos.
Relevant news