PoinsBet Strike Deal with Colorado Buffaloes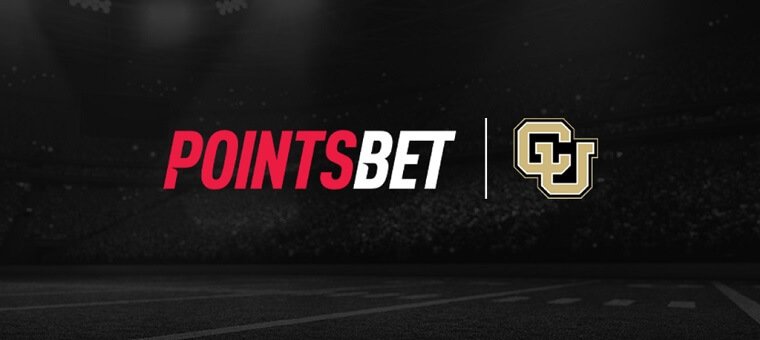 PointsBet Agree to Multi-Year Sponsorship Deal with Colorado Buffaloes
Australian based betting operator PointsBet has announced they have signed a deal to become the betting, gaming, and fantasy sports partner of The University of Colorado Buffaloes. The deal was struck with Learfield IMG College, the media rights holder of the University of Colorado Athletics. This is a significant agreement, as it is the first of its kind between a sports betting operator and a major NCAA Division-I Athletics Program.
Deal Ends NCAA Betting Taboo
The deal is an initial five-year agreement and will provide a timely financial boost for CU Athletics in what are unprecedented times with athletic department budgets slashed across the country because of the COVID-19 pandemic. As part of the deal, PointsBet signage will be visible at football stadium Folsom Field, as well as at the team's volleyball and basketball stadium, the CU Events Center. The betting operator's branding will also be noticeable during gameday promotions, TV adverts, and radio promotions.


21+. T&C Apply
21+. T&C Apply
The CU Athletics' Leadership and Career Development Program will also receive significant support as part of the deal. The program aims to prepare student-athletes for life once they have finished playing.
This news may come as a surprise to many, considering The National Collegiate Athletic Association (NCAA) has traditionally taken a strong stance against any form of gambling. It does not allow any form of gambling advertising during competitions it organizes like the NCAA Basketball Tournament. However, there are no such bans on gambling adverts for other regular-season games and conference games.
PointsBet Solidifies Colorado Commitment
PoinstBet has recently broken ground on a new North American headquarters in downtown Denver. They have stressed that they are committed to hiring employees from the large pool of talent from the Front Range, including CU Boulder tech grads. PointsBet is one of the safest and most responsible gaming operators in the industry. This move will form part of an action plan to promote responsible gaming and sports betting education.
Johnny Aitken, chief executive of PointsBet USA, said they are proud to call Colorado home, and that since they announced their HQ would be in Denver, they have been looking to the state's first-class University system. Aitken described becoming an official partner of the Colorado Buffaloes as an 'honor' and said the aim in the coming years would be to promote "general sports betting knowledge and responsible gaming awareness."
University of Colorado athletic director Rick George stated that students at the university would benefit from this sponsorship agreement for years to come. He emphasized one of the critical factors in the University agreeing to the deal was that PointsBet has a strong commitment to raising awareness around responsible gaming. George also claimed it was great to have a partner who wants to base themselves in Colorado as well.
The overall deal with PointsBet covers all of the gaming categories, such as daily fantasy sports, casino, online casino, and sports betting.
This new deal follows a recent similar agreement PointsBet has made with Kroenke Sports & Entertainment, which saw them become an official partner of the Denver Nuggets, Colorado Avalanche, and Colorado Mammoth.
The operator is making big waves in the US after securing exclusive deals with the Pacers, the PGA Tour, and NBC Sports.
For more casino and sports betting news across the US, follow us on twitter @Gamble_usa
Relevant news