PointsBet Gains Access in Pennsylvania & Mississippi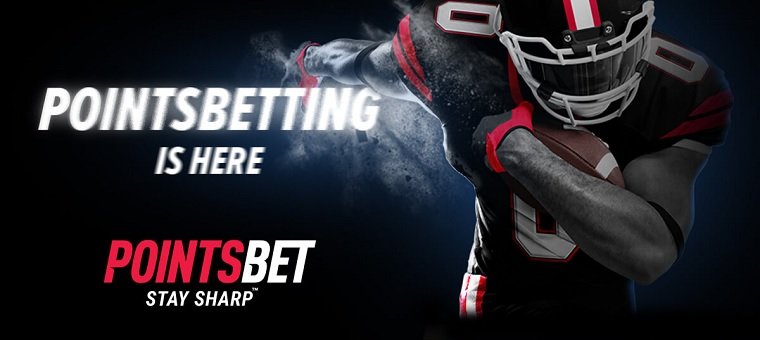 Sports betting operator PointsBet has been cleared for market access into Pennsylvania & Mississippi.
Aussie-based bookmaker PointsBet has gained market access to Pennsylvania and Mississippi for online sports betting and iGaming. This has been made possible through an expanded partnership agreement with Penn National Gaming. The deal was announced on Thursday, March 25, and is subject to license approval in those states. Additionally, Mississippi would need to introduce legislation to allow online sports betting and iGaming. Both activities are legal in Pennsylvania; however, sports betting is currently only allowed at Mississippi's casinos.
There were bills put forward in Mississippi to expand sports betting in the state earlier this year; however, they were unsuccessful. This new deal means PointsBet will now have a presence in 14 states. According to a press release, some of the states on that list are subject to the passing of legislation and license approval. PointsBet has managed to gain access in seven of those states thanks to Penn National.

21+. T&C Apply
21+. T&C Apply
In return for iGaming and online sports betting access in Pennsylvania and Mississippi, Penn National will get a portion of net gaming revenues in each state. Additionally, Penn will also be released from some financial disposal restrictions in the companies' previous agreement.
Penn National Gaming President and CEO Jay Snowden said that although they value their equity stake in the company, the release from the restrictions "will provide flexibility as we assess our future capital management plans." The significant sportsbook for Penn National is Barstool, which is active in three states and has Indiana next on the list with a planned launch date in April and New Jersey in May.
The deal for each state is for 20 years from the date the PointsBet platform is first available for players in the state. PointsBet Group Chief Executive Officer Sam Swanell claims that the sports betting and iGaming market in Pennsylvania is estimated to be $1.75 billion per year. Swanell added that the company is "very excited about adding another two guaranteed online market access points" to their growing portfolio. Swanell singled out Pennsylvania being important, as it is home to Philadelphia, which he said is "the fourth-largest media market in the United States, inclusive of southern New Jersey."
PointsBet Continues US Expansion
PointsBet is currently live in New Jersey, Indiana, Iowa, Illinois, Michigan, and Colorado. Last summer, the company signed a five-year deal to become the official sports betting partner of NBC Sports. Swanell stated that the Penn National deal works hand-in-hand with the NBC affiliation. He pointed to the fact that NBC Sports Philadelphia owns the in-game broadcast rights to the Phillies, 76ers, and Flyers and added that this covers "over 290 live events per year across 4.1 million households".
As per the terms of the NBC agreement, PointsBet will receive media and marketing opportunities across NBC Sports platforms. These include the Golf Channel, regional sports networks, and NBCSN. PointsBet also became an official partner of the PGA Tour last summer.
Follow us over on Twitter @Gamble_usa for the latest legal casino and sports betting news across the US.
Relevant news