PointsBet Buys Banach Technology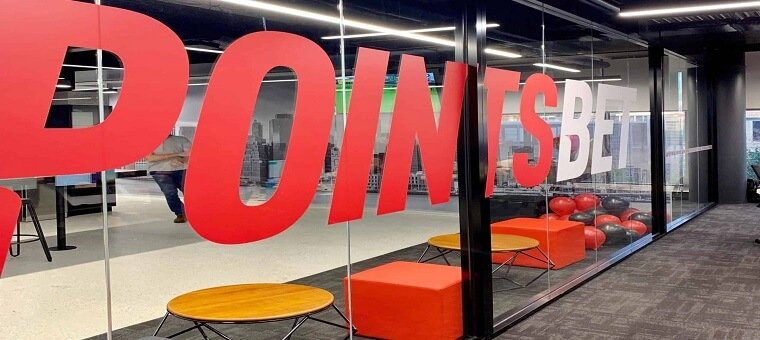 PointsBet has agreed to acquire Banach Technology in a bid to increase In-Play wagering options.
Australian-based sports betting company PointsBet has agreed to buy Banach Technology Limited as part of efforts to increase its in-play sports betting options. Banach is based in Dublin and is a provider of risk management platforms and trading models that support pre-game and in-play wagering products for numerous sports. They were an attractive proposition to PointsBet as the sports they are involved in include the four major U.S. sports leagues and international soccer.


21+. T&C Apply
21+. T&C Apply
PointsBet has paid $43 million for the transaction, and it will help the gaming firm position itself as in-play wagering demand increases in the U.S. sports betting industry. During the next couple of years, in-play betting is expected to represent approximately 75% of Americans' sports betting activity.
Johnny Aitken, PointsBet USA CEO, said that many experts in the U.S. sports betting world have agreed the industry will continue to grow, and as it does, "betting interest will trend toward more live, in-play wagering." He stated that "excellence in live wagering will come as a byproduct of our bookmaking expertise" and added that their technology infrastructure lends itself to in-game wagering.
Speaking on the acquisition itself, Aitken said that it "complements PointsBet's in-house approach and fast forwards our technology." He mentioned that it sets the company up nicely for the future, in what he described as a "burgeoning industry." PointsBet's purchase of Banach expands the operator's technology roadmap and thus enables them to take advantage of that in-play wagering growth, especially when it comes to mobile wagering.
PointsBet Group CEO and managing director Sam Swanell echoed Aitken's comments regarding the rapid growth of sport betting in the U.S. Swanell said that due to this growth, "it has become clear that the in-play opportunity will be very significant." He added that "those with the best depth and breadth of product will win." He also stated that "technology is at the forefront of everything we do at PointsBet."
Some Background on Banach
The executive team at Banach has a strong sport betting background in both pre-game and in-play betting markets. It has previously created the quants division of Flutter Entertainment Plc (formerly Paddy Power Plc).
Swanell said that by purchasing Banach, "PointsBet has found a like-minded team of technologists." He said the acquisition would enable them to develop their in-play capabilities organically, as well as allowing them to ramp up their speed to market. According to a news release, four senior Banach executives and founders will have new roles within PointsBet.
Banach CEO and founder Mark Hughes said he was "extremely proud of the business and team we have built over the last few years." He said the company could "not be more excited" about the role Banach will play in "accelerating and strengthening PointsBet's pre-game, in-play and free-to-play offering" in the U.S.
As part of the acquisition, Hughes will become PointsBet Group chief operating officer. Additionally, Alex Zevenbergen has been named as PointsBet's vice president of engineering and trading platform.
It has been a successful 12 month for PointsBet who have launched in several new states, as well as tying up marketing deals with the NFL, the Detroit Red Wings, and several other huge deals.
For more legal casino and sports betting news across the US, follow us on twitter @Gamble_usa for the latest news and offers.
Relevant news