PointsBet Continue Rapid US Expansion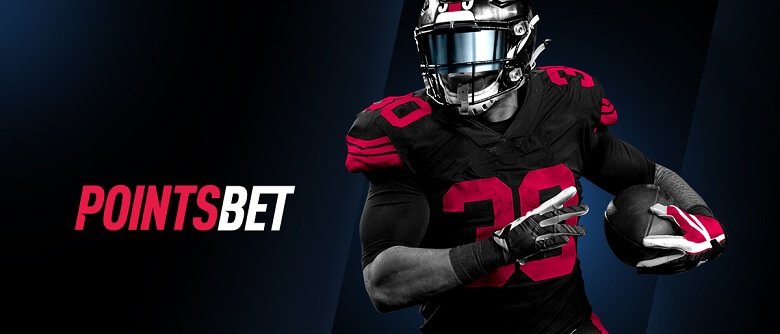 It's a case of onwards and upwards for PointsBet following a successful launch in New Jersey earlier this year, with plans to start mobile betting in Indiana and Iowa by Super Bowl LIV.
CEO Sam Swanell outlined plans for mobile sportsbook launches at the company's annual meeting this week, with Iowa slated by the end of 2019 and Indiana before the end of the NFL season.
The company has just launched its first retail sportsbook in Iowa – at the Catfish Bend Casino in Burlington – and it's rumoured the mobile app has been given permission to launch in the next few weeks.
Via its recently announced a 20-year deal with Penn National Gaming (which owns 5% of PointsBet), it now has access to a further five states, including West Virginia, Missouri, Ohio and Louisiana, as well as Indiana.
The company also has some brand recognition at the Double Eagle Casino in Colorado, where legalized sports betting is pending a vote this month, and at the Hawthorne Racecourse in Illinois. The track is intent on building a casino under the state's proposed gaming expansion.
New Jersey as a blueprint for success
It's the success of PointsBet in New Jersey that points to further positive gains for the company as it expands its footprint in the US.
For background, the Supreme Court repealed a federal law that banned individual states from regulating (and taxing sports betting) in May 2018 and the Garden State moved quickly, with the first retail sportsbooks opening on June 14 of that year.
Following a soft launch in December, PointsBet fully went live in January 2019 and in June it had commanded 5.4% of New Jersey's $213 million in online handle, more than double its 2.2% share of handle from its first full month of trading in February.
According to Swanell, the company achieved those gains by capitalizing on key customer acquisition and retention opportunities.
"That strategy helped grow customers 254% to 123,180 for global operations in June compared to the prior year. Of that total, 80,008 were active clients that placed a bet within the last 12 months," he added.
Swanell also pointed out the company is one of just two operators to have a Spanish language version of their app, which clearly makes a big difference in a state where around 15% of the population have Spanish as their first language.
PointsBet bring unique betting style to US
You can only make PointsBetting bets at PointsBet and while not every bettor will fall in love with it as it does come with huge added risk, it gives the company its niche product. The Pointsbet mobile app has gone down a storm in NJ.
In a nutshell, bettors who bet this way can win more based on how accurate they are, but that works in reverse and the more they're wrong the more they'll lose.
An example is provided by one of the first bets struck by the company in New Jersey. That being on the time of the first three-point shot in an NBA game between Indiana and Atlanta, with a client having bet $20 per second on under 100 seconds.
Unfortunately for the client (but luckily for PointsBet), Trae Young danced down the court and swished a three on the 20 seconds mark, meaning he lost $1,600 ($20 x 80 seconds) on the bet, although he said afterwards that he'd never watched a game with that much heightened engagement due to his unique bet.
PointsBet also offer traditional fixed odds markets and a healthy number of prop markets too, so do go ahead and download the app from links on this site if you want some betting action.
Relevant news